New golf rules: You can move a ball and get away with it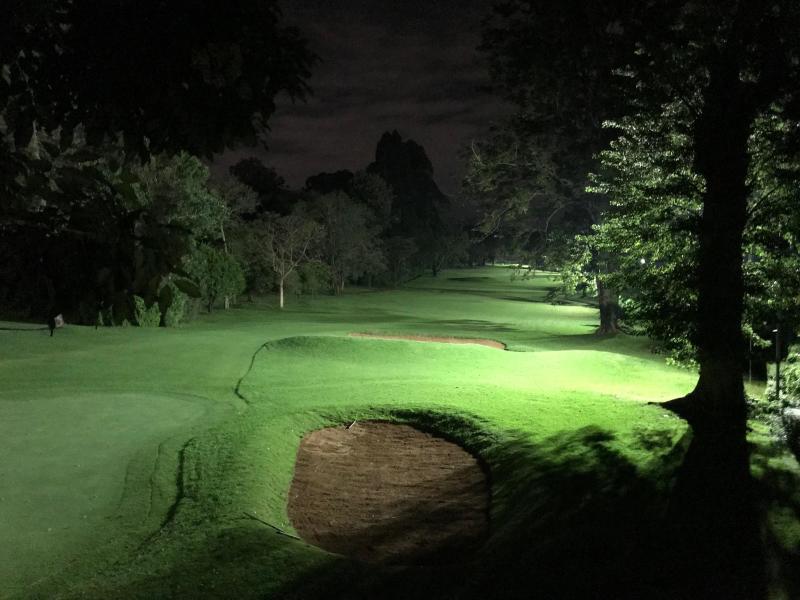 Happy New Easier Rules Year! By the time you read this article, the newly revised golf rules will have kicked in. Starting January 1, 2019, golfers are now literally being allowed to break what in the past were rigid cast-in-steel golf rules, in ways that were unthinkable and sacrilegious for ages.
The first beneficiary of the new rules, at the world stage, was PGA Tour player Web Simpson. While playing the par-5 fifth hole during the third round of the Sentry Championship last week, Simpson was in the process of searching for his ball inside thick rough, when he stepped on a clump of grass and out popped his ball.
In the past, he would have been penalised one stroke for moving the ball. Under the new Rules of Golf, a player no longer receives a one-stroke penalty for accidentally moving his ball.
We are told that the new rules revision is intended to make the understanding of golf easier. Notably, the number of rules was slashed from 34 to 24. The new rules also offer fewer opportunities for slapping penalties on fellow golfers.
This will no doubt annoy my golfing buddy, Keith, whose high point during a round of golf is slapping a fellow golfer with a penalty then engaging in an argument with the poor guy until his face turns blue.
The 2019 golf rule revisions are aimed at making golf rules easier by removing quite a number of quirks in the rules that didn't make much sense.
Some of those irritating rules have remained there for ages, because of rigidity by the Golf Blue Jackets and what sociologists call the White Athletic Socks fallacy.

This fallacy refers to the situation where you find some odd habit being practised somewhere, so you also take up, and pass it on to others without asking yourself why that habit exists.
For example, we all know that the one place you are guaranteed to get your socks real dirty and stained brown is in sports fields due to mud and soil. So why would you choose white for socks? Because everybody does, that's why!
Unfortunately, as much as the new rules are intended to ease the rules burden, most of our golfers have not bothered to get familiar with them, as much as they have been out for the last nine months.
The Ruling Bodies, USGA and R&A have even published the Player's Edition of Rules of Golf, a shorter, user-friendly version of the new Rules. They are even available as an App. The free rulebooks are available at club Pro office but few golfers are bothering with them.
What is your excuse for not knowing them by now? Ignorance of the rules will not only be denying yourself certain reliefs you may also be incurring penalties from archaic rules that have been ditched.
Even worse is the number of hours that will be lost on the course during unnecessary arguments about penalties. Some friendships may get strained and some bets may be lost or won unfairly.
In November last year, the Hero World Golf Challenge provided an opportunity for waking up golfers to appreciate the need for awareness and better understanding of the revised rules.
None other than Tiger Woods caused a raucous when he suffered a double hit, but was not hit with a penalty, as would traditionally be expected and as we saw TC Chen suffer at the 1985 US Open.

So, why was Tiger not penalised this time around? Rule 14-4 clearly states: "If a player's club strikes the ball more than once in the course of a stroke, the player must count the stroke and add a penalty stroke, making two strokes in all". Just another way of saying, count both strokes.
But Tiger claimed he was not aware that he had a double hit. A high-speed camera VAR-type review actually revealed that he had actually double hit. However, the new Tour Rules on the limitation of Video evidence provide relief if such an action could not have been observed by the naked eye, and no penalty is applied.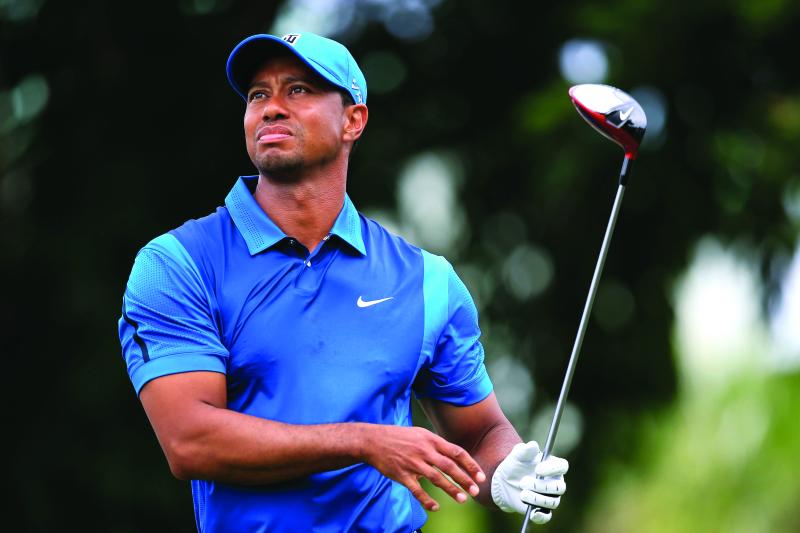 That explanation by the PGA caused an uproar from the other golfers and raised two questions. One, if that double stroke could not have been observed by the naked eye, why did the issue come up, or do they video speed and review each of Tiger's shot?
The second question was for Tiger. On a moral and fairness issue, having verified that he indeed hit the ball twice, why didn't he self-assess himself that penalty?
You, on the other hand, are lucky. You will never have to worry about that penalty. It has been waived and only one stroke shall apply. I can see those who have suffered this, usually on bunker shots, smile.
During my first round this year, my caddy looked at me like I had a rhino horn on my forehead when I dropped to one knee, then dropped the ball from knee height.
Caddies are usually very rule-savvy, so I watched with amusement as his fellow caddy called him aside and asked him why he was allowing me to cheat by dropping from knee height. It will take some time for the new rules to sink in.
In a previous article last year, I reviewed and explained most of the major rule changes. Google it. My favourite one, because I had responded to their call for suggestions on rule changes, is the one for Lost Ball and Out of Bound ball.
Previously, you had to go back to where you last hit the ball from, sometimes all the way to the tee. This caused major delays not only for your group and the one behind you, but in effect, all groups behind you.
One rule change I like is the one about the club accidentally touching the sand in a bunker, or the ground when in a hazard.
Previously that would have incurred a penalty stroke. You also could not remove loose impediments in bunkers.

Golfers can now move loose impediments in bunkers and will not be penalised for generally grounding their club away from their ball. However, you still cannot ground your club when playing the shot. This one is bound to cause arguments from the ignoramus.
Another rule revision that was already generating heat is about leaving the pin inside the hole when putting. You will no longer suffer a penalty if the ball hits the flag, even if you were putting from inside the green.
Better golfers already know that you get better odds by leaving the pin in the whole when chipping.
The pin acts as a backstop if struck by a ball that is zooming past. The impact absorbs the energy and the ball does not roll away as far. If you are lucky, it might even drop in.
Bryson Dechambue, declared he will always leave the pin in when putting. And he did so last weekend.
Doesn't that reduce the effective area of the hole? Maybe there is something he knows that we don't? Time will tell.
Play by the rules, keep it in the short grass.