Golf: Nderitu wins 2018 Vet Lab Captain prize
GOLF By Mose Sammy | November 19th 2018 | 2 min read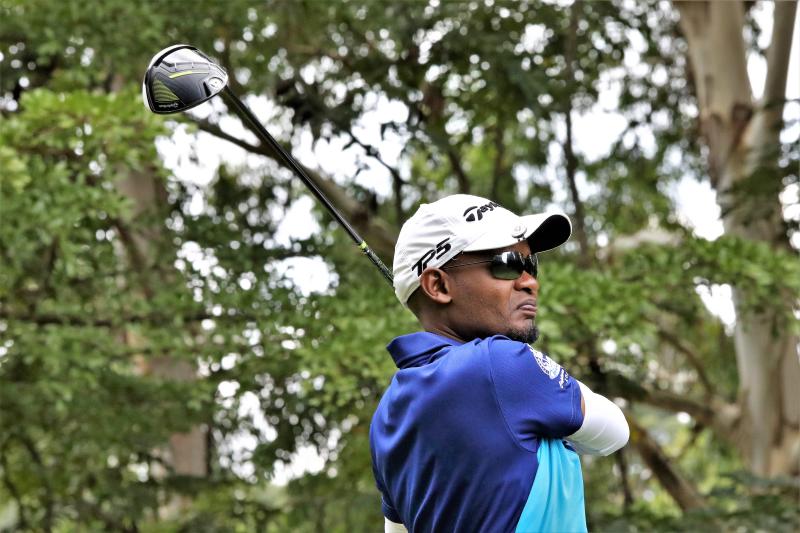 Vet Lab Sports Club crowned a fantastic weekend of golf as the par 72 course hosted 242 golfers who competed in the Captain's (Mark Karobia) prize on Friday and Saturday.
The event was presented by Enashipai Resort & Spa, East African Breweries Limited (EABL), Isolutions Associates, Sense of Africa MTN Insurance, Stanley Black & Decker, Friends of the Captain, among others.
Scoring was difficult on both days due to the tricky and difficult pin positions that saw almost half the field scratch the par-four third and 18th holes.
Captain Karobia, also known as captain Fantastic, gave a fitting speech and thanked everybody for supporting him throughout his captaincy.
Karobia's captaincy had its highs too that included winning the Nairobi District League, - and inter-club championships thanks to a formidable team of "The Stallions" that was captained by Edwin Mudanyi.
Mudanyi is ranked third in the Kenya Amateur Golf leader-board, with two events to go; Uhuru Shield and the Nyali Open.
Mudanyi got a scholarship and will attend the Golf School of Excellence (TGSE) in Johannesburg, South Africa in 2019.
Mudanyi intends to turn pro after his two-year study at the the prestigious golf school that has churned out the likes of Steffan Anderson and Mohit Moderata.
Despite the troubles presented by the conditions of play during the competition, golfers posted impressive scores on both days.
Njani Nderitu, playing off handicap 11, had a great outing on the final day, turning in an impressive score of 42 stableford points to claim the Captain prize.
Paul Njoki settled for Men second on score of 38 stableford points.
Rael Munoru, playing off handicap 30, was in her element as she carded a steady score of 34 stableford points to don the Ladies' gong, edging her closest competitor Jane Wokabi by two strokes.
Isaiah Otuke was the Gross winner after shooting 72 gross as Mike Kisia claimed the Longest Drive Men prize. Esther Chumo clinched the Longest Drive Ladies prize.
George Warui, playing off handicap 26, won Senior Men prize on a commendable score of 34 stableford points with handicap 39 Rahab Heho winning the Senior Lady winner prize on a score of 28 stableford points.
John Odhiambo won Nearest to the Pin (Men) while Bee Jones triumphed in the women's category. [Mose Sammy]