Weekend clubs round-up results: Dainty hangs on to top spot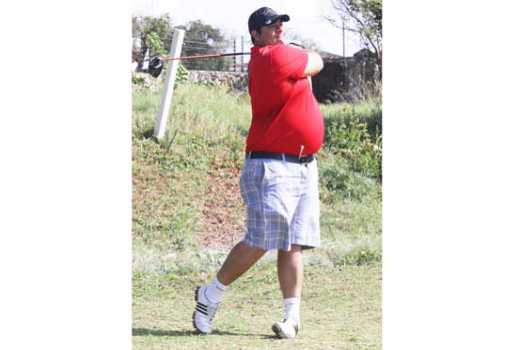 It's a day of birdies for Mombasa golfer in Captain's prize tournament.
Home club's Allan Dainty sank four rare birdies to lead in the 2017 Captain's (Mark Mbua) prize golf tournament at the par 71 Mombasa golf course at the weekend.
Playing off handicap 06, the former club captain utilised his skills at the challenging course by bringing a one under par 70 gross for an excellent 64 nett.
Dainty's day started shining when he sank his first birdie at the par four-fifth hole, before adding three more birdies at the par four-11th, par four-14th, and the shortest par three-16th holes.
Despite playing three bogey shots, the golfer added 11 more level pars on the rest of both nines to lead in the one-day event.
"The course is currently windy and challenging but the birdies saved me and gave me the lead," said Dainty.
Handicap 21 Bernard Simuyu was second on 65 nett while the club's former chairman, handicap 13 Peter Kimanga, was third on 71 nett.
The event, which ended yesterday with a stableford round, was organised by the club to bid farewell to the outgoing captain, Mark Mbua. The new captain is Bernard Simuyu.
At the par 71 Muthaiga course, handicap 8 Hashil Raghwani posted 69 nett to win the A Division of the 2018 February monthly mug event.
Handicap 13 Sam Kamatu, on 70 nett, and handicap 23 SH Kinyua were the Division B and C winners.
At the par 73 Nakuru course, handicap 28 Rosemary Wangui was the overall winner of the Harley's Limited tournament with 41 points.
Joseph Nderitu, playing off handicap 13, posted 39 points to claim the men's prize.