Robert Barua fires impressive points to win Kikuyu Kabete residents golf day title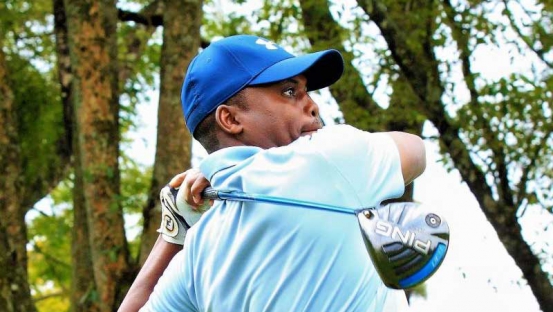 Robert Barua fired an impressive 41 stableford points to win the Kikuyu Kabete residents golf day title at the par 72 Limuru golf club at the weekend.
Playing off handicap 13, the long-hitting Barua posted 21 points in the first nine before picking 20 points in the last nine to chalk up the victory.
He edged out men's overall winner, Fred Ikana, by a small margin. Playing off handicap 18, Ikana amassed 39 stableford points.
Barua said: "I had a great golfing day that was made up of amazing four-ball. I held my nerve against stronger competitors as I remained focused throughout the round of 18. I am happy for the win."
The lady winners' prize went to C Wangari, playing off handicap 10 with 40 stableford points. Single handicapper John Gathu returned a score of 41 (24+17) stableford points to take home the sponsor's winner prize as Kevin Muchiri, playing off handicap seven, won the sponsor winner runner-up prize with 35 stableford points. Eddka Njenga, who played off handicap 14, settled for the second runner-up prize with 33 stableford points.
The guest winner prize went to handicap six A Omooria with 39 stableford points as P Mwangi, handicap 12, received the guest winner second prize after amassing 36 stableford points.
In the nines, Tabby Mungai carried the first prize with 22 stableford points as Charles Kariuki carded 21 stableford points to lift the second one.