FINAL GOLF TEAM NAMED: As Safaricom sinks Sh7 million on KCB Karen Masters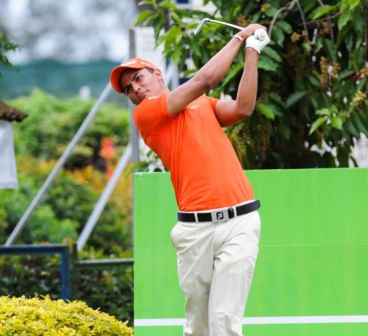 The final list of 23 Kenyan golfers to take part in the inaugural KCB Karen Masters Golf Tournament in Nairobi on March 17-19 is out.
The locals, who will also perform duty for the country in this year's edition of Barclays Kenya Open, will be led by Mumias-based pro Dismas Indiza and Greg Snow of Nairobi Royal at the tournament that will be held at the Karen Country Club in Nairobi.
Also making the final team of 23 are the Simwa brothers Nelson and Boniface as well as South Africa-based Stefan Andersen.
Snow, who will be looking to make the cut at the Kenya Open after missing out on the same last year, topped the three leg "Road to Kenya Open" qualifiers which started at Sigona, then Vet Lab before culminating at Muthaiga.
Riz Charania, who won the Sigona 'Road to Kenya Open', has made the final team despite not playing at Muthaiga as he had garnered enough points to see him through. The Windsor resident pro qualified as 13th best player and will be among the big names for the country at the KCB Karen Masters.
Also in the team is the newly appointed Nyali resident pro N.M Ngugi, formerly of Railways, Nicholas Rokoine who qualified 8th overall, Justus Madoya of Great Rift Valley Resort and Sigona resident pro John Wangai who qualified fifth.
"We anticipate some cut throat competition at the KCB Karen Masters and this will offer us the opportunity to hone our skills with top European Challenge Tour golfers prior to the Kenya Open," said Professional Golfers of Kenya Captain C.J Wangai.
Meanwhile, mobile service provider Safaricom yesterday injected a Sh7 million sponsorship into the tournament.
The sponsorship also allows Safaricom to be the official telecommunications sponsor. It will also provide a fully kitted media centre, wireless connectivity to the secretariat and clubhouse for the duration of the tournament. Title sponsors KCB Bank has committed Sh30 million to the tournament.