GOLFERS HEAD TO VET LAB:As Standard County Golf take centre-stage on tricky course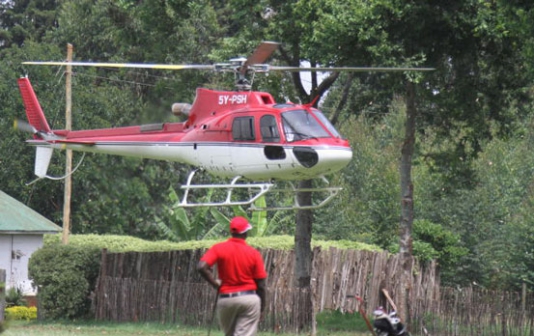 The 10th leg of the 2016 Standard County Golf Classic series heads to Vet Lab Sports Club in Nairobi this Saturday.
The contest has attracted 250 registered golfers hunting for glory at the prestigious tournament.
Green keeper, Peter Sinkira, has assured the golfers they will be in for a good treat on the course as Vet Lab is one of the longest golf courses in the region with well-manicured, but challenging greens.
"The golf course is currently in pristine condition. All the greens are well kept and watered while the fairways are well trimmed. Indeed, there are no roughs in Vet Lab Sports Club," Sinkira said.
Club captain Jafeth Njenga said he is happy with the large number of players, who have already registered for the event despite Vet Lab's first time to host the prestigious tournament.
Most of the entries are from the host club even though the tournament has attracted players from Sigona, Limuru, Nairobi Royal, Muthaiga, Railways, Thika, Ruiru and Nakuru golf clubs among others.
The tournament has also attracted over 12 junior players who are currently on school holidays.
Sinkira explained that the most challenging holes on the first nine are holes number three and four.
"Hole number three is a par 4, Stroke Index 2, of 481 yards for men and 352 yards for ladies, with a challenging green to approach due to the pin position," he said.
He said hole number four which is a par 4, Stroke Index 18 of 380 yards for men and 337 yards for ladies. Its green is well guarded and easy to miss par.
On the second nine, the challenging holes are hole number 14 and number 17. Hole 14 is a long par 5, Stroke Index 3 of 536 yards for men and 485 yards for ladies. It's a long par 5 with two ODs on both sides of the fairway, while the green is well protected by bunkers.
Hole number 17 is a par 4, stroke Index 1of 417 yards for men and 377 yards for ladies. It has a dog leg climbing left while the green is well protected by three bunkers.
Some of the top golfers in the leg include Steve D'Souza (hc4), Mary Karano (hc6), Jane Njau (hc6), Rachel Ndei (hc18) among others, but the men to watch on course includes handicap 20 Sam Njenga, Bhangam Harvear Sing, and Ferdinand Wangila. Others are Mike Kisia and Kanja Mburu, who have been on form lately.
The ladies to beat are Catherine Gachie, Mary Murigi and Esther Chumo while the juniors to watch include Maina Iraki, Leo Zurovak and Izaak Muthoka.