FIFA World Cup trophy to land in Kenya next month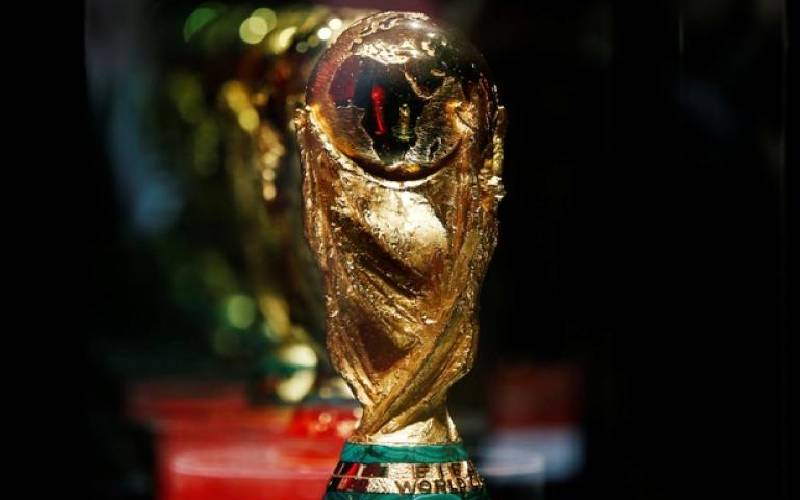 The 6.1 kilogram 18-karat gold FIFA World Cup trophy will be on display in Nairobi, Kenya on May 26 and 27.
In a press conference this morning, Vice President Coca-Cola East and Central Africa Debra Mallowah confirmed Kenya is among the few countries selected for the trophy tour.
"We are creating a set of activities in the run-up of the trophy tour, which will give Kenyans an experience of viewing the original World Cup Trophy that will be won by a team in Qatar 2022," said Mallowah.
The trophy tour comes against the backdrop of Kenya's ban from all international football due to government interference.
According to FIFA rules, the only people allowed to put their hands on the World Cup are a sitting president and players of a team who have the tournament.
The FIFA World Cup Trophy is awarded to the winners of the FIFA World Cup while remaining in FIFA's possession.
The trophy is made of solid gold and weighs 6.142 kg, created as a composition of two human figures holding the globe above them.
Its current design dates to 1974. As one of the most recognised sports symbols in the world and a priceless icon, the trophy can only be touched and held by a very select group of people that includes former winners of the FIFA World Cup and Heads of State.
Because regulations state that the trophy shall remain in FIFA's possession and cannot be won outright, the team winning the World Cup retains the authentic trophy temporarily and is then permanently awarded a replica, the FIFA World Cup Winners' Trophy (gold plated, rather than solid gold, and engraved with the year, host country and winner of the respective event).
Related Topics