Spotlight on FKF as Registrar's order on inspection elapses today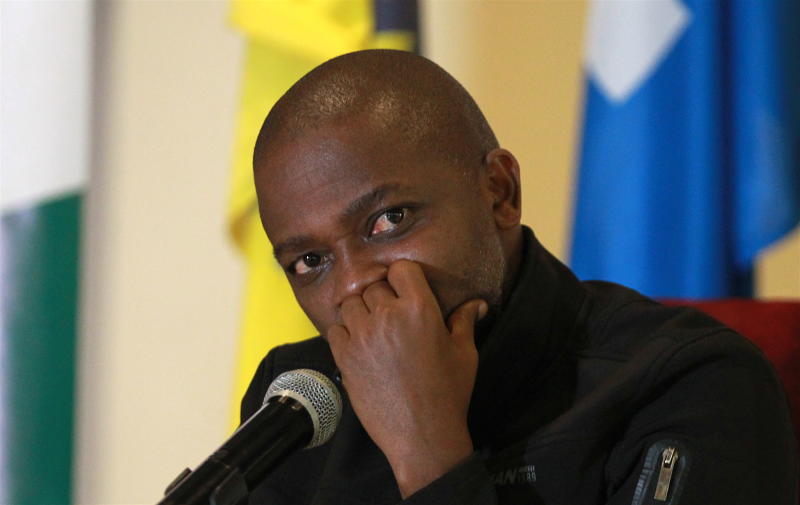 Football Kenya Federation (FKF) have until today to submit documents to the Sports Registrar's Office for inspection.
This comes barely a few days after the parliamentary committee summoned FKF President Nick Mwendwa to shed light on allegations of irregularly pocketing Sh11 million in allowances from the federation's accounts.
On October 14, Cabinet Secretary Amina Mohamed directed the Sports Registrar Rose Wasike to undertake an inspection on FKF accounts and affairs.
"Pursuant to the directive, the Sports Registrar on October 18, appointed Inspectors (Inspection Committee) to undertake the exercise," read the letter addressed to FKF CEO Barry Otieno.
The Registrar attached terms of reference to FKF. "Identify areas of non-compliance to the Sports Act and any other relevant law including submission of annual returns and relevant documents to the ministry.
"Scrutinize FKF books or records, accounts and expenditure alongside the Kenya Constitution 2010, Public Management Finance Act, Public Procurement and Asset Disposal Act, 2015 requirements to establish whether there has been any misappropriation of funds advanced to FKF by the Government and any other national organization or person among others.
"Prepare an inspection report and submit to the Cabinet Secretary within two weeks from the date of appointment," it read in part.
FKF were asked to submit certified copies of 34 documents to the inspection committee. They are current FKF Constitution, Fifa and CAF statutes, FKF Registration Certificate (s), Licenses for referees, coaches and athletes.
The federation are required to provide list of registered sports organizations (County football associations and clubs including Premier League, Nationwide and Super League) affiliated to FKF and their certificates.
The inspection committee will also look at the list of registered members, national officials/governing council members, athletes and technical committee as well as checking on identification documents –identity cards and phone numbers of staff, members, national officials/governing council athletes and technical officials.
FKF must share contracts of engagement of coaches, referees, and staff alongside master payroll, proposals and requests for funding, list of projects undertaken and the respective project implementation status. They should further provide records, including but not limited to contracts relating to funding of FKF by the Government, Fifa, CAF, Odibet, Multi-Choice among other donors as well as donations and grants from Government, non-governmental organizations and individuals.
Other requirements include internal and external audit reports, approved budgets, list of bank accounts held by FKF, authorized signatories to FKF bank accounts and the mandate, exchequer releases, bank statements, bank reconciliation statements, cheque counterfoils, cashbooks, payment vouchers properly grouped as per voted provisions, imprest files and registers, asset register, strategic plan, procurement annual financial statements, annual inter-entity reconciliation's and annual returns.
FKF are also ordered to share tender documents including but not limited to Business Quality Supervisor, registers, list of prequalified tenderers and minutes relation to procurement.
State Department for Sports has opened an inquiry into how FKF spent Sh244.6 million on Harambee Stars 2019 failed African Cup of Nations Championships (AFCON) qualifier games.
On Tuesday, Sports Principal Secretary Joe Okudo told MPs that it has invited the Directorate of Criminal Investigations (DCI) to launch investigations into how FKF president Nick Mwendwa was advanced Sh11 million out of the money between April and November 2019 without requisite authorisation.
Okudo said the Sh11 million advanced to Mwendwa was hived off the Sh244.6 million that the State transferred to FKF for AFCON preparations. The DCI is also probing Sh57 million in allowances and bonuses to Harambee Stars players and technical bench who travelled for AFCON camps in various countries that were not supported by approved rates.