Nakuru lacks top women footballers despite of abundance of talents.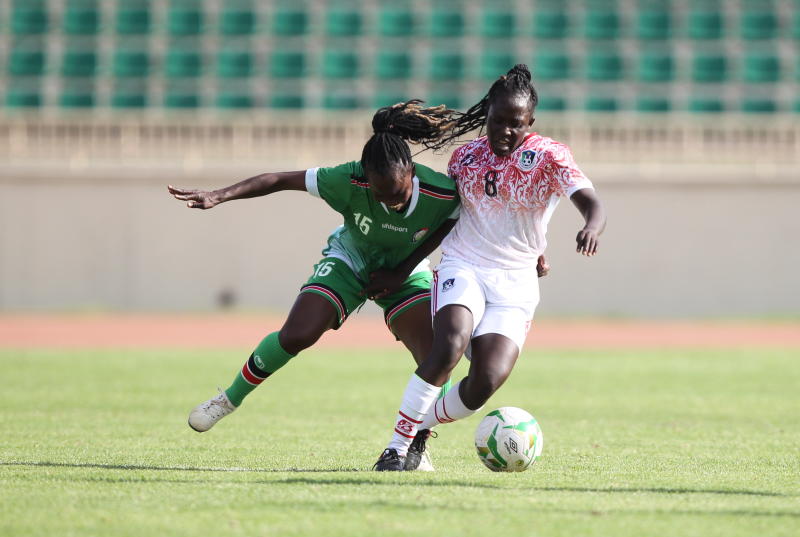 Experienced coaches are still flocking Nakuru city in search of raw young talents that could be molded to match those of European and Western world powerhouses.
And the coaches are keen on both male and female players in the age bracket of seven to 18 years who should be scouted for trials before they are awarded education scholarships in the American universities.
Harambee Starlets assistant coach Ann Aluoch who was in the company of South African born American scout Sicelo Buthelezi and former national coach Bob Oyugi of Education in Sports Academy said Nakuru has plenty of talented players but lacks who to mold them to become international stars.
"There is plenty of talents here (in Nakuru), a place that has been ignored by national coaches when shopping for national team material for a long time at a time talented female footballers are emerging," Aluoch told reporters at Bahati Stadium during the Mrembo Na Kazi football bonanza over the weekend.
South African born American scout Sicelo Buthelezi cautioned young players not to take their work lightly as many would like to believe as their mission was not easily achievable but encouraged them to aim high in the profession if they wanted to play abroad.
"Aim high if you all want to play abroad and all this must come with some sacrifice and hard work," he told the attentive players.
He said women football is glorified in the US and with abundance of talents there had seen the youngsters get molded to high standards catapulting them (US) to crucial events like the World Women Cup and at the Olympics.
"We have developed US women football in the same way and the result had seen it become one of the global top teams. This can also achieve in Kenya with the same processes we have in my home country for you to play in the World Cup and Olympics," said Buthelezi who is the head coach of the Lindsey Wilson College, Kentucky, USA.
He confirmed that so many Kenyan players had passed through his hands as a player and tactician through education scholarships proving the door was still open to more Kenyan players in the US market.
Buthelezi called on the Football Kenya Federation Caretaker Committee to support the work of Bob (Oyugi) as they (young boys and girls) fight for recognition and top honours.
This was the third time in three weeks Oyugi was in the county for the same mission with a number of foreign coaches.
Related Topics