We need recognition by FKF as crucial stakeholders say, former footballers
FOOTBALL By Ben Ahenda | December 6th 2021 | 2 min read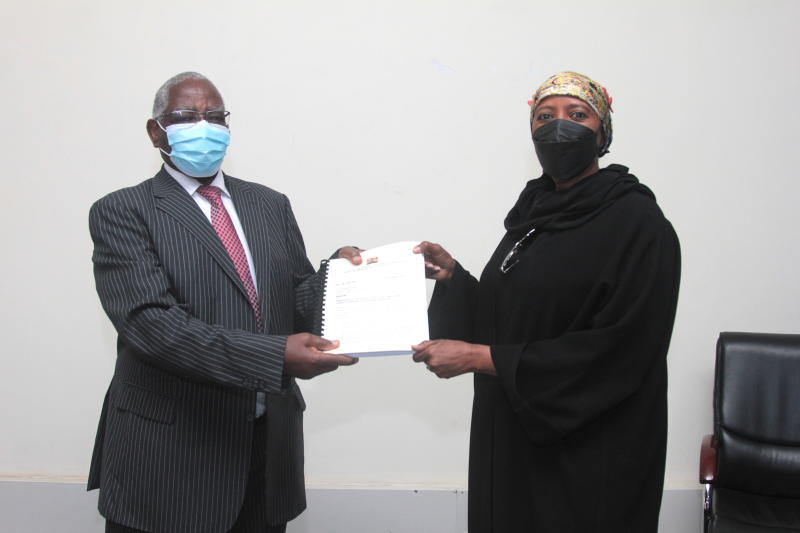 Former Kenya internationals want recognition by the government's appointed Football Kenya Federation (FKF) caretaker committee led by Justice (retired) Aaron Ringera to address ways of developing standards.
The former players want the constitution amended to prevent the buying of delegates by different presidential aspirants in future elections.
"It is the reason we end up electing bogus officials who do not have the interest of the game and welfare of players at heart hence subjecting the standards not to improve over the years," said former Motcom international defender Dennis Munyendo.
"The purchase of delegates in elections is the key to the fallen standards and this must be corrected and brought to an end before we proceed to the next elections," he said.
The Ringera led team has been constituted to offer their services for six months ahead of the next elections to replace the current executive led by embattled chairman Nick Mwendwa who resigned last week in favour of his deputy Doris Petra.
Munyendo who is also eyeing a seat in the forthcoming polls after several failed previous attempts said the current FKF constitution does not recognize their value hence not favouring them in elections owing to their financial inability.
"We have tried to address these issues in the past but all have fallen on deaf ears of the incumbent federation officials. We appeal to the caretaker committee to address some of these shortcomings," he said.
In view of the current constitution, Munyendo who is the Principal of Musing'u High School in Kakamega County said they are ready to negotiate with any of the willing presidential aspirants on ways of tackling the forthcoming elections to have some of their issues addressed in advance.
In doing so, they can also be incorporated into football leadership in the next election.
"If negotiations will allow some of us to be part of the federation leadership, then we are ready to do so for the sake of arresting fallen football standards in the multi-billion industry," he said.
He admitted lacking the required financial muscle to face some inexperienced financial endowed opponents who are used to the system of purchasing delegates on their way to football leadership in all elections.
"But this has to come to an end if we are determined to change and revitalize football standards," he said.