Leaders Chelsea face tricky test at West Ham today
FOOTBALL By Reuters | December 4th 2021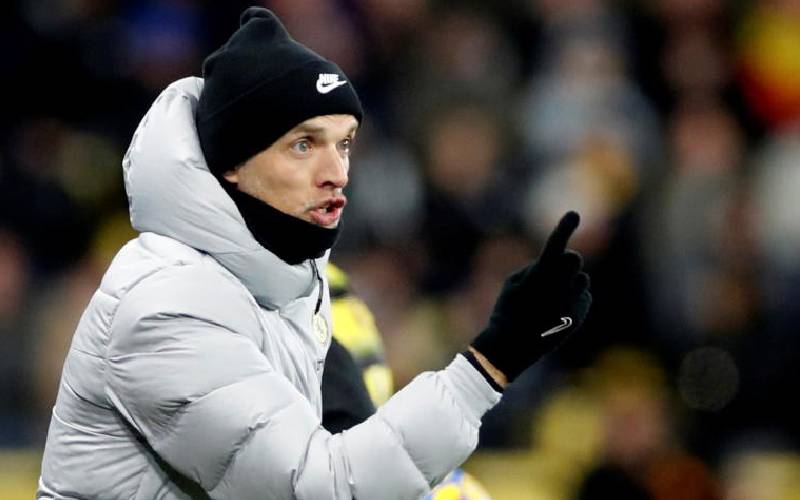 After escaping from Watford with three barely merited points on Wednesday, Premier League leaders Chelsea face another tough test today in their London derby with West Ham United.
Thomas Tuchel conceded that his side had been lucky to win at Vicarage Road but was keen to move on and focus on the task at hand against David Moyes' team at the London Stadium.
"It was a very unusual performance for us. I will not focus long on this match because we play on Saturday again," he said.
Chelsea, who have dropped points recently at home against Burnley and Manchester United lacked their usual intensity and sharpness but Tuchel sees little merit in dwelling on that dip in form.
"I see this totally as an exception from the rule. I will not insist too long on this match because it's so unusual for us to play like this," he said.
The Premier League table suggests that fans are in for a thrilling three-horse title race with Manchester City just a point behind Chelsea and Liverpool looking strong in third place, just two points adrift of the leaders.
There is a seven-point gap between fourth-placed West Ham United and Liverpool but the Hammers have shown an impressive level of consistency this season and a victory over Liverpool in November showed they are capable of upsetting the title contenders.
City travel to Watford on the back of the 2-1 win at Aston Villa, but manager Pep Guardiola has a number of injuries to deal with.