Caretaker Committee: FKF Premier League to resume next week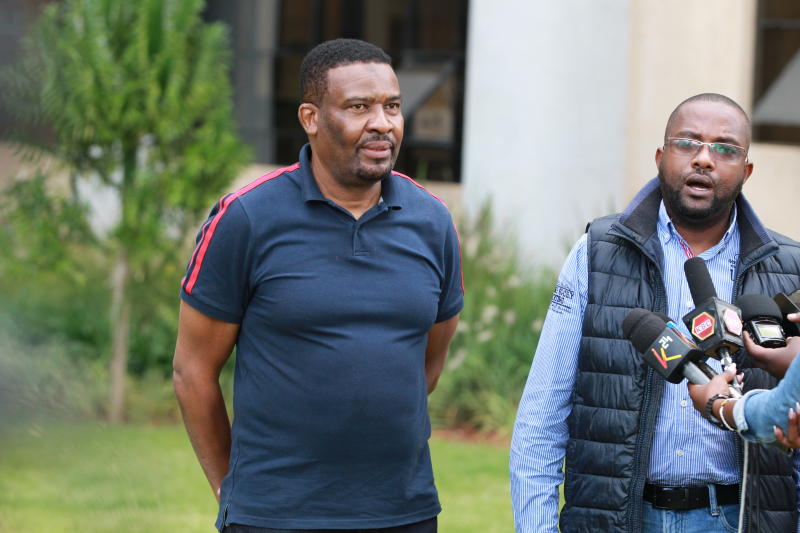 FKF Premier League matches will resume next week when the two-week suspension lapses, Football Kenya Federation (FKF) Caretaker Committee has announced.
Addressing the media at the National Library Services yesterday, committee member Ali Amuor said the team will meet Kenyan Premier League (KPL) management and clubs chairmen to plan on how to run the top-tier league.
"We will talk with KPL which is a league entity and hold a meeting with clubs to agree on the smooth running of the league," said Amour.
The committee on November 12 suspended the FKF Premier League, FKF National Super League, FKF Division One, FKF Women Premier League and FKF Women's Division for a period of two weeks to ensure regulation of football activities.
On NSL matches that have been played despite the suspension, Amour said they should be treated as friendly games.
The caretaker committee also dismissed as fake a six-month Sh875m budget attributed to it, saying it was yet to sit down and come up with a budget.
Head of secretariat Linda Oguttu told Kenyans to ignore the reports, adding that the team was still developing a work plan before it can talk about the budget.
"You cannot have a budget before you finish the work plan, the budget that you are seeing on social media being attributed to the committee is not ours," said Oguttu.
"We are still at the work plan stage where we are trying to figure out how we will do this work in six months," she added.
Kenyans were left angry after the 'inflated' budget claimed to be from the new team emerged online on Friday.
Oguttu also denied reports that one of the secretariat members had been de-gazetted.
"As long as long as you have not seen the de-gazettement notice, treat that as rumours. My team is still intact, " she said.