Vihiga coach Okere sets sights on semis spot ahead of Angels tie
FOOTBALL By Mike Kihaki | November 11th 2021 | 2 min read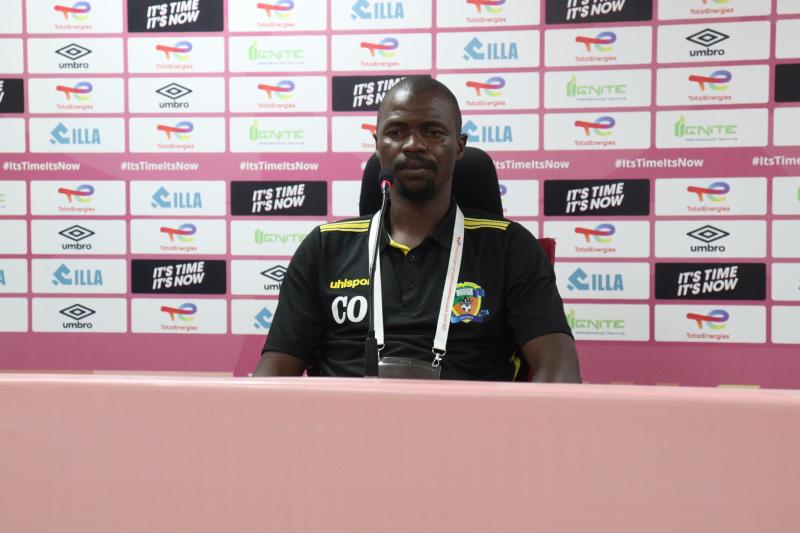 Vihiga Queens coach Charles Okere has urged his players to put behind their historic 2-0 CAF Women's Champions League victory over Asfar and focus on tomorrow's decisive Group B match against Rivers Angels of Nigeria.
The Kenyan side defied the odds to upset the Moroccan giants through Violet Wanyonyi and Jentrix Shikangwa's goals and consequently throw the group wide open ahead of the final matches in Cairo, Egypt tomorrow.
It was a great bounce back for the three time Kenya Women's Premier League champions from their 1-0 defeat to group leaders Mamelodi Sundowns of South Africa in their opening match.
And with the semifinals ticket now in their own hands, Okere has called on Queens players to make another history by beating bottom-rooted Rivers Angels at 30 June Stadium tomorrow.
"Our players were nervous in the last match, but today they were more focused and well composed, this is the secret to today's win," Okere told CAF Online after Tuesday's victory over Asfar. "It was a very tricky match for us. We collected ourselves well after the loss, we talked and planned to win this match. Our next match is very important for us to win as we want to be in the semi-final.
"As I said earlier before this competition kicked off, our aim is to qualify for the semifinal spot and I think we're close to getting there."
The Kenyan giants are tied on three points with Asfar. The Moroccans will battle with group leaders Mamelodi Sundowns (six points) in the the second semis tomorrow at AL Salaam Stadium.
Tereza Engesha was named the woman of the match just a few days after Vihiga Queens goalkeeper Lilian Onyango got the same recognition in their first match against Mamelodi Sundowns.
"Thank you for giving me the opportunity to be the Woman of The Match. It was a hard game and we had to win it as we lost our first one, so we achieved our plan today. We will prepare well for the next match to continue our journey in this tournament," said Engesha.