FKF Audit: Inspection must continue despite scare-mongering, Sakaja says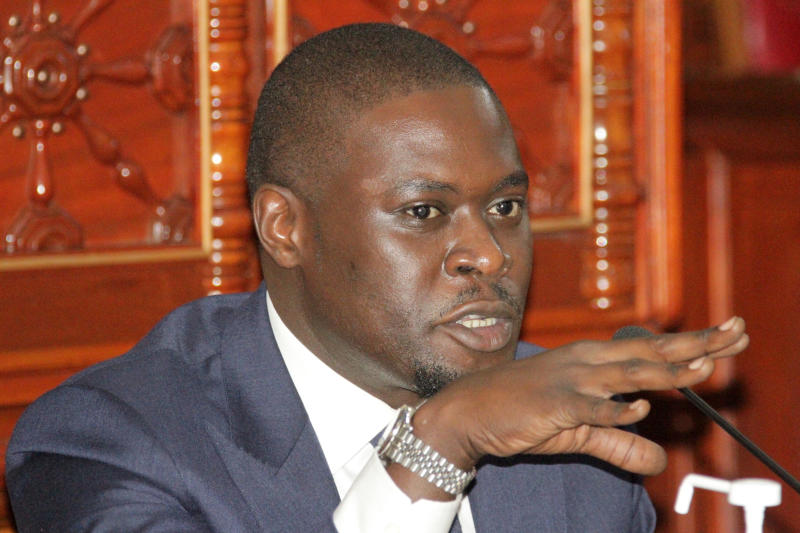 Nairobi Senator Johnson Sakaja insists the inspection of the Football Kenya Federation (FKF) must continue in accordance with the Sports Act.
Sakaja, who chairs the Senate Committee on Labour and Social Welfare warned that scare-mongering of a Fifa ban will not deter the law from taking its course.
He said this on Monday amid claims by the FKF president Nick Mwendwa that Sports Cabinet Secretary Amina Mohamed was determined to kick him out of office.
"These reports are not fabricated I want to tell you as the President of FKF that the CS does not want me in office because since AFCON, I have been in office under three Cabinet Secretaries, Hassan Wario, Rashid Echesa and Amina Mohamed. We went to AFCON with Amina and she was happy with the preparations," Mwendwa said during an interview on Zilizala Viwanjani sports show on KTN News channel.
He added: "When we returned, we had problems with one of the Principal Secretaries and we were summoned at the DCI (Directorate of Criminal Investigations) to explain how we spent the Sh240million from the government."
Mwendwa, however, could not explain why they later sought to bar the DCI from investigating them before the High Court ruled on October 14 that the Kiambu Road agency could go-ahead to investigate FKF.
And on Monday, during the Game Plan show on NTV, Senator Sakaja wondered by FKF were uncomfortable with the inspection.
"Even Fifa itself is going through a process of accountability. If you look at what has happened with Blatter (Sepp) and the rest, there has to be accountability. There is no organisation worth its salt that would say, please we don't want you to find out who is doing what," Sakaja said.
He added: "Without pre-empting the results of the audit, of course, there is hue and cry on other issues, but you know when it walks like a duck, and you if you are saying don't look at my accounts, it means it is quacking. But we will wait for the results."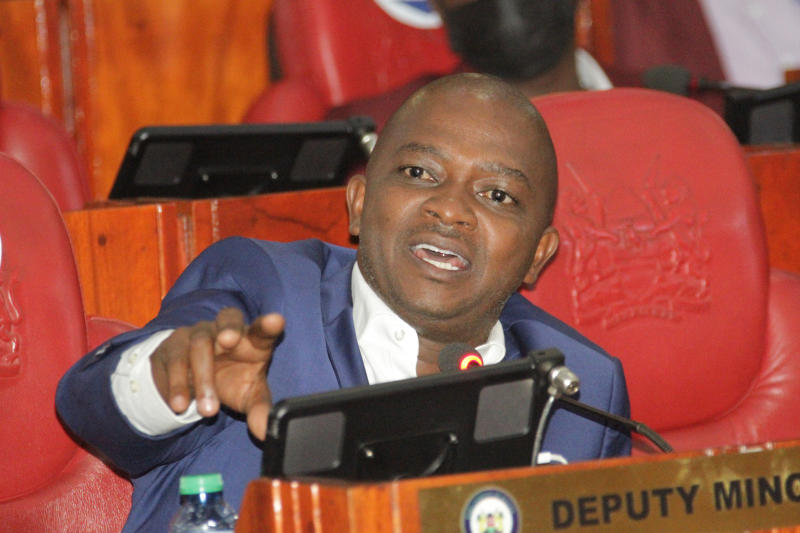 Asked whether the inspection of FKF should encompass all the federation's revenue streams, Sakaja said: "FKF cannot act or purport to say that you can only look at what they get from the Ministry, because whatever they get at FKF is by virtue of holding that position in trust for Kenyans. It's not a private entity. So everything can be looked at.
"And this can be done in conjunction with Fifa. It has been done in many other countries. Other countries have had Normalisation Committees and such other processes before and therefore such scaremongering for me doesn't work."
FKF officials have recently warned of a Fifa ban for what they said was interference in the affairs of the federation. Sakaja, however, disagreed saying the audit must happen as the law also provides for it.
"What is happening at the moment is an inspection in accordance with Section 52 of the Sports Act. I think some people got worried and pre-empted it because of whatever fears they have. I would advise that let the inspection go on. The CS is coming to the Senate on Thursday and she will brief us on the progress. Something must be done, not only on football but all the other sports really because they must account for the money they have received."