Vihiga Queens will walk onto all out to try and register their first win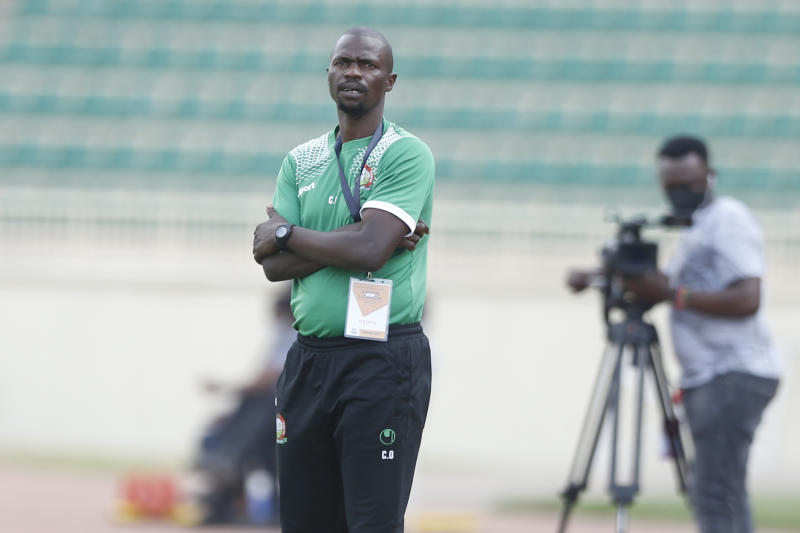 Charles Okere, the Vihiga Queens coach said that although they lost the opening match, his team battled well especially in the second half.
The tactician who made it clear this is the first real test for his team at the top level said they have corrected the mistakes committed in the first match.
"We've worked on the mistakes we made in our last game, the girls are re-energized, psyched up and ready for today's match against ASFAR from Morocco. It is possible, said Okere during the Pre-Match Press Conference.
"The team is up to the task and this is a must-win for us because we lost the opening match,"
Okere said.
Queens FC first-choice goalkeeper, Lilian Awuor Onyango has said she is more motivated after being named Woman of the Match in the team's opening match against Mamelodi Sundowns Ladies last Saturday.
"It is very encouraging to win an Award in such a tournament and this is very motivating," added Onyango.
Speaking about the defeat to Mamelodi Sundowns Ladies, the goalkeeper made it clear that it was not their day and they will return determined to perform better in today's match.
"Yes we lost but lack was not on our side. The coming matches we are determined to grab six points and qualify for the semi-final," said Onyango.
The Rivers Angels FC, got off her campaign with a disappointing 0-3 defeat when they were humbled by AS FAR of Morocco on Saturday.
The game played at the El Ahly Stadium, Cairo, Egypt, saw Sanaa Mssoudy secure the maximum three points for the North Africans.
Mssoudy's trio goals at 30th, 73rd and 84th minutes, saw her name make a maiden entry in history as the first to score a hat trick in the tournament.
The defeat left the Rivers-based club at the bottom of Group B while Mamelodi Sundown are in the second position.
Rivers Angels will take on the South Africans in their second group match on Tuesday.