Vihiga fall to Mamelodi Sundowns of South Africa in CAF Champions League opener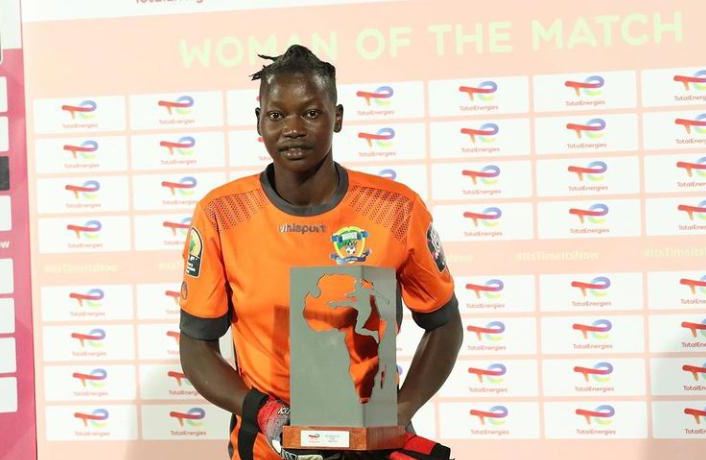 Vihiga Queens started their CAF Champions League campaign on a bad note after losing 1-0 to Mamelodi Sundowns of South Africa in Saturday's Group B match in Egypt.
Melinda Kgadiete early goal in the third minute is all that the South Africans needed to see off the CECAFA Regional Qualifiers champions.
Despite the defeat, Vihiga Queens goalkeeper Lilian Onyango Awuor had something to smile about after being named the Woman of the match.
"The match was not easy. But we will learn from it and keep going in the other matches," Awour told Caf online.
"Being Woman of The Match today motivates me to work harder on myself and help my team".
Vihiga Queen's coach Charles Okere was gracious in defeat as he urged his troops to try and be solid at the back.
"I congratulate Mamelodi Sundowns on the win, and I congratulate my players on fighting till the end. We've trained to play defensively but we did not defend well. To be able to attack, we have to defend and prevent goals, so when we do that we can win," said Okere
"It's very encouraging for our goalkeeper to win Woman of The Match and will help her focus more".
All efforts by Queens striker Gentrix Shikangwa to turn around the tie were thwarted as all her efforts went over the bar.
Mamelodi Sundowns who are the winners of last year's inaugural South African Women's Soccer League, and also have two other national league trophies to their name, looked composed throughout the game.
With a blend of experienced and youthful players enabled them to dominate the game against the Kenyans.
But Vihiga Queens put in a brave fight and caused troubled on Mamelodi defence but they couldn't find the back of the net.
This was the first time the two teams were meeting, and with the win, Mamelodi are now leading the group with 3 points.
After the match, goal scorer Melindah Kgadiete said: "It was a good start, I missed a lot of chances but the three points are very important. We will try to score more goals in our next match. It's not about me scoring but more about the team."