Big blow to Kenya as CAF bans Nyayo and Kasarani stadiums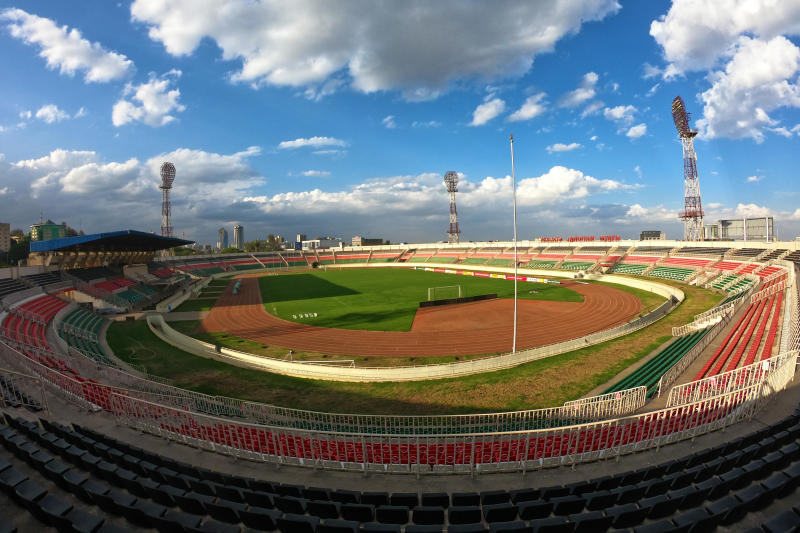 Kenyan football teams will have to host their international matches in neighbouring countries after the Confederation of African Football (CAF) banned Nyayo and Kasarani stadiums.
Yesterday, the continental football body banned the two biggest facilities in the country from hosting international competitions.
The CAF Inspection Committee said the two facilities did not meet the required standard to stage FIFA/CAF related matches; World Cup/CAF qualifiers and Club competitions.
The move will force Gor Mahia and Tusker to seek alternative venues either in Tanzania, Uganda or Rwanda to host their second round preliminary Confederation Cup matches against Otoho D'Oyo (Congo) and Cs Sfaxien (Tunisia).
Temporary reprieve
But a temporary reprieve has been issued and Kenya will host Rwanda at Nyayo Stadium in their last home fixture in the 2022 World Cup qualifier.
The decision is a stark contrast to the Sh23.5 billion the Sports Ministry has spent on Sports within three years.
On Wednesday, Amina told the National Assembly's Sports, Culture and Tourism Committee that the government has been spending proceeds from the Sports, Arts and Social Development Fund Board (SASDFB) to fund several federations and the construction of stadiums in the country.
In a letter addressed to Football Kenya Federation (FKF) CEO Barry Otieno, CAF outlined 10 requirements that must be met for the facilities to meet international standards.
"Ban on playing the qualifying matches for the FIFA World Cup Qatar 2022, CAF men's senior national team matches and CAF men's Inter-clubs competition – CAF stadium inspection visit –
Moi International Sports Centre Kasarani - stadium not approved," read part of the letter.
"Based on the inspection report, we regret to inform you that the stadium did not meet the set minimum CAF stadium requirements and consequently will not be approved for the qualifying matches of the Fifa World Cup Qatar 2022."
CAF said the stadiums lacked several CAF requirements and set out the minimum standards.
"Kasarani Stadium should undergo general rehabilitation work. The pitch is in poor conditions. Overall pitch condition must be improved, and the surface must be levelled, green and marked clearly in white.
"All the current teams and referees' dressing rooms need a full upgrade and renovation. The teams and officials' dressing rooms are not up to the standard for professional footballers use. It needs general maintenance, renovation, and appropriate high standard equipment. Consider demolishing the current dressing rooms and toilets, and build new ones," CAF directed.