Former Harambee Starlets captain Doreen Nabwire lands FIFA appointment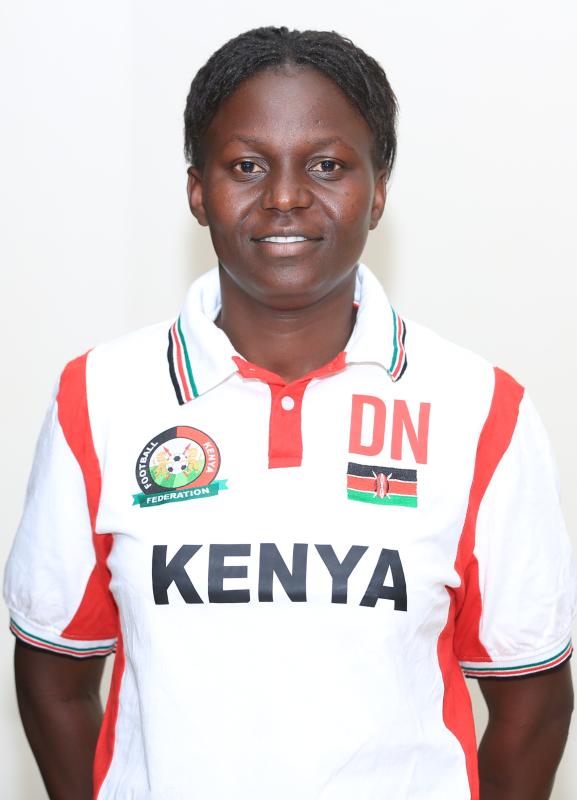 Former Harambee Starlets captain Doreen Nabwire has been appointed to FIFA's Technical Advisory Group on the growth and advancement of the Women's game.
The Technical Advisory Group, headed by former United States Women's National Team coach Jillian Ellis, is comprised of players, coaches, referees, administrators, sports scientists and executives, from each of the six continental confederations.
"It's a big honour for me and for Kenya to be invited to this Technical Advisory Group," said Doreen Nabwire who is the first Kenyan woman footballer to ever play professionally in Europe
"I get to share the experience of Women's football in Kenya and contribute to important conversations about the future of the game at a global level. For me, this is also a reflection of the work we are doing locally with the league and the national teams. "
Among the topics, the team is expected to deliberate on include Competitive balance, increased opportunities for underserved nations, a FIFA Women's Club World Cup, increased visibility and participation, FIFA international windows, prize money and the possibility of staging a biennial FIFA Women's World Cup.
Nabwire, who currently heads the Women Football Development Desk at the Football Kenya Federation, played professionally for teams in the Netherlands (FC Zwolle) and Germany (Werder Bremen). She represented Kenya in the first Street Football World Cup in 2006 in Berlin, Germany, leading Kenya to the title.
She was selected as Kenya's Football for Hope Ambassador in 2007 and served as a representative for her country during the 2010 South Africa FIFA World.