Why even Jose Mourinho can't save struggling Harambee Stars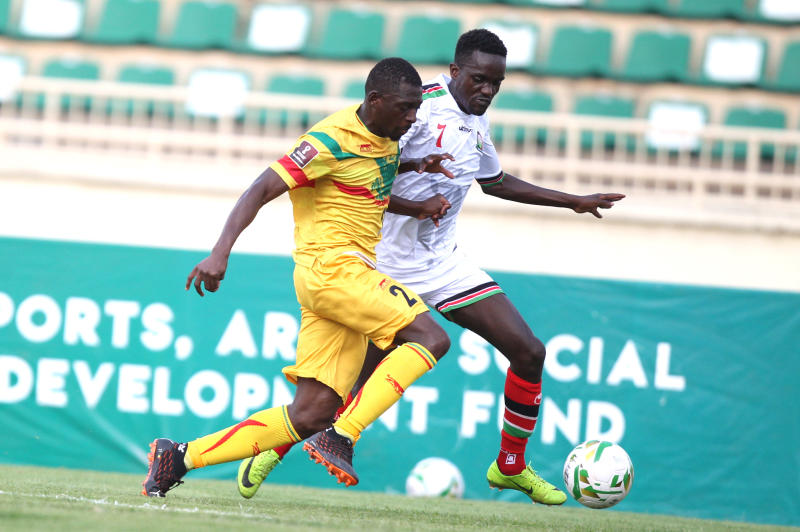 National team, Harambee Stars' 6-0 demolition on aggregate at the hands of Mali in the 2022 World Cup Qualifiers has generated mixed reaction across the country.
Harambee Stars' defensive frailties and poor goalkeeping were exposed by Mali in a Group E first leg encounter in Morocco where they shipped in five goals before losing 1-0 at Nyayo Stadium on Sunday.
While Football Kenya Federation (FKF) president Nick Mwendwa and head coach Engin Firat have both agreed that the country lacks quality players to compete against the crème de la crème of the continent, former Kenyan internationals Boniface Ambani and Simon Mulama say quick fix will not solve Kenya's problems.
By his own admission during an interview on NTV on Monday night, Mwendwa said: "Even if you bring Jose Mourinho, even if you bring Mikel Arteta....the work that needs to be done is that we need to bring talent to the table. For you to win, you need quality players.
"Let us look at Mali for example. Are we better than them? The answer is that we are not because we never brought our players to that level."
Mwendwa's sentiments came barely a day after Firat said there was a huge difference in terms of quality between Kenyan and Malian players. "When have you (Kenya) ever gone to the World Cup? Yes, of course I take the responsibility. I'm not a coward. My dream was to go to the World Cup, but it has not happened and I've accepted the reality. If you want someone to blame, blame me.
"Why should I blame anyone, the boys played their hearts out and displayed some good football. We had so many chances, it's unbelievable how we couldn't score," said Firat.
But for Ambani, the federation boss should take full responsibility for Stars' failure to qualify for the World Cup.
"When Mwendwa said we are going to the World Cup, which players was he planning to use? He should shift blame from the players and take responsibility. You can't dream of qualifying for major events when you keep on firing and hiring coaches," said Ambani.
"He wants quick fixes which are not applicable in football. From onset I knew Firat's appointment was not going to change anything."
On his part, Mulama said: "I'm glad the FKF president has identified the problem himself. We are in a crisis and we now need to unite as a nation and look for a solution. We need to engage a person or group of coaches who buy into our strategy and dreams. There is no short cut in football, we must be ready to go through the process to achieve better results."
And for former Harambee Stars captain Musa Otieno, the stakeholders should work together and stop politicking.
"Everybody is not happy with the national team result, but politics won't help us," said Otieno.