National Super League side Muranga Seal FC seals sponsorship ahead of their "Handshake Derby" with Gor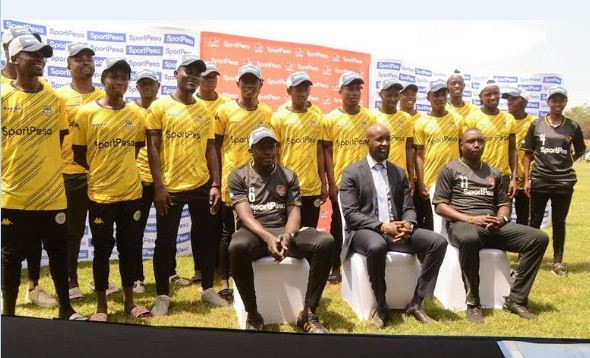 Gaming firm SportPesa has made its return to football by sponsoring National Super League side Muranga Seal FC.
SportPesa has injected a Sh26 million support to the outfit that is based at the St.Sebastian Park in Muranga.
The kind gesture comes just a day before the side battle former Kenyan Premier League side Gor Mahia FC in a clash dubbed the " Hand Shake"' Derby at Sebastian Park in Muranga.
"We are passionate about sports and have committed to support where we can," SportPesa CEO Ronald Karauri said on Friday.
"Last week we opened a refurbished boxing ring in Umoja One estate and today we are here to support this ambitious football club," he said.
The support makes SportPesa the new shirt sponsor for the club.
As part of the deal, SportPesa will support the team for a period of three years.
"This decision is a way of promoting football and sports in the country," said Karauri.
The sponsorship also includes supporting the Muranga Seal Football Academy which is set to become a major sports excellence training institution in the country.
"Our objective is to support the youth in the community and we see sports as a good arena to give them an opportunity to show their talent and grow," Karauri added.
The NSL side has set its eyes on playing in the KPL next season.
Muranga finished 12th in NSL on 45 points last season.
Gor are currently in third place on the KPL table with three points after match-day one last weekend.
The last friendly between Muranga Seal and Gor, held in November 2020, ended 2-1 in favour of Gor.
"The last time Gor were in Murang'a for a friendly it really enjoyed playing on this pitch and having fostered that relationship with this club, we planned for a second friendly.
Such matches against prominent opposition is also good for our boys, as we aim to play in the top league someday," said Murang'a Seal Chairman Robert Macharia.