Bandari FC move to Nairobi for pre-season training ahead of the kick-off of the 2021/22 FKF season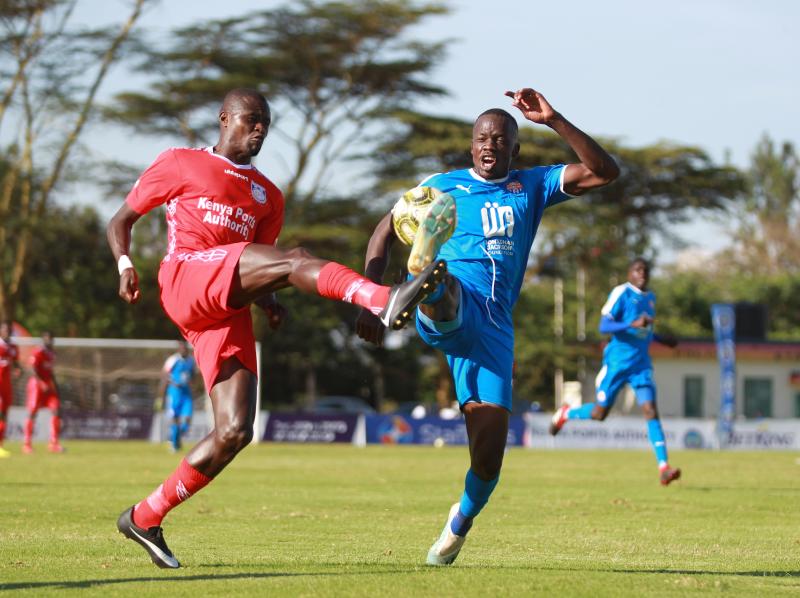 Bandari FC has moved their training base to Vapor Sports ground in Ngong, Nairobi where they are expected to play two build-up matches as part of their preparations for the 2021/22 Premier League season.
Club's Media Liaison Officer Steven Heywood said the team arrived in Nairobi on Monday night for a six-day training before returning to Mombasa on Sunday.
"We decided to train in Nairobi so that we can experience different weather from Mombasa. We shall be playing most of our league matches away from Mombasa thus the need to train outside Coast region for acclimatisation purposes," said Heywood.
At the same time, Bandari will play two competitive build-up matches in Nairobi against Premier League sides in readiness for the league.
"We want to gauge the fitness of our players before the resumption of the Premier League," said the club's Technical Director Twahir Muhiddin who is also the Harambee Stars assistant coach.
Muhiddin said negotiations to sign new players are in top gear before official communication. "We have identified several players to join Bandari, but we cannot reveal their names until it is put into the paper," added Muhiddin.
He said the dockers will be aiming to better their last season's third position when the 2021/22 league kicks off.
"Our focus is to make more impact than last season in the league and that is why we intend to have quality players for the task ahead," added the coach.
Last week, Bandari parted ways with five key players with the intention of signing experienced players.
Those who left the club were Congolese striker Yema Mwana, Daniel Guya, goalkeeper Abdallah Matano, defender Dan Otewa and midfielder Khamis Mwinyi. Bandari are said to be chasing the signatures of former Tusker FC duo of Faraj Ominde and Chris Ochieng.