39 years in a coma, now dead: What Jean-Pierre Adams missed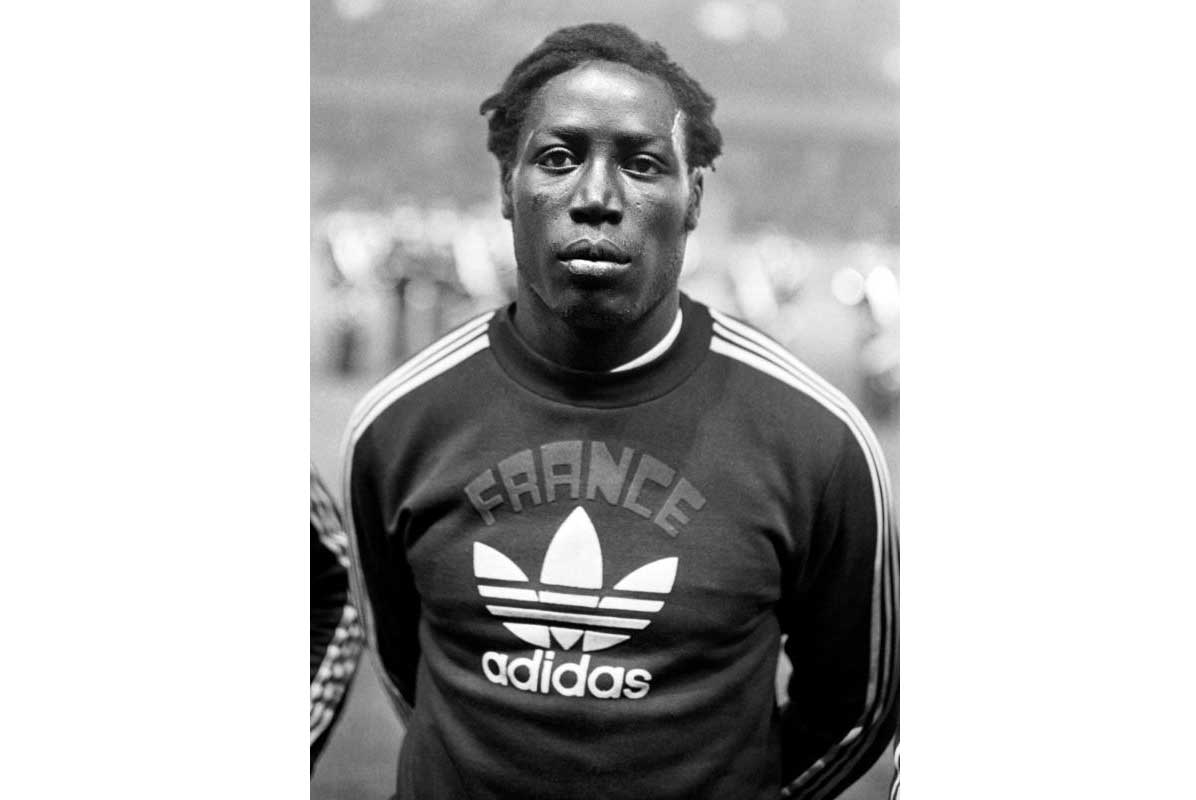 Former Paris St Germain (PSG) star and France International Jean-Pierre Adams died at the age of 73 after spending 39 years in a coma.
Adams went into a coma after an anaesthesia error at Lyon Hospital, France, which was part of a routine knee operation he underwent at the age of 34, on March 17, 1982.
Adams was reported to be in 'great shape' for the operation and the anaesthetic meant to sedate him in preparation for the surgery. However, Adams never woke up until he was pronounced dead on Monday, September 6, at the Nimes University Hospital.
For sure, Adams spent numerous time in the hospital bed and has missed inventions and events that have gradually changed and shaped the world we live in today.
For starters, Adams missed the lovely care and company of his wife, Bernadette, who, each day before his death, looked after him with lasting love. She fed, bathed and dressed Adams, hopeful that one day, her husband would open his eyes.
In between the 39 years, the sports industry has changed exponentially. The game of football, for example, has evolved; from the 1982 Telstar Satellite to the Adidas Telstar 18 ball, footballers has moved from dry, slow pitches to properly-watered and carpeted surfaces, with the addition of technology on and off the pitch (Video Assistant Referees and Goal Line Technology).
Here are some world-changing events, inventions and sporting moments the former France footballer missed while in a coma:
AIDS was out of control in the 80s. The U.S. Centres for Disease Control and Prevention (CDC) reported gay men had been diagnosed with a rare form of pneumonia and showing weakened immune systems.
The autoimmune disease spread fast and killed a significant number of people, leaving the CDC to refer to it best as a Human Immunodeficiency Virus; Acquired Immune Deficiency Syndrome (AIDS).
In sport, Adams missed a period of breakthrough and mixed emotion, from the debut of boxing icon Mike Tyson's ring debut on March 6, 1985, in Albany, New York, to the 1986 Fifa World Cup, where Argentina legend Diego Maradona stole the headlines with his iconic 'Hand of God' goal against England.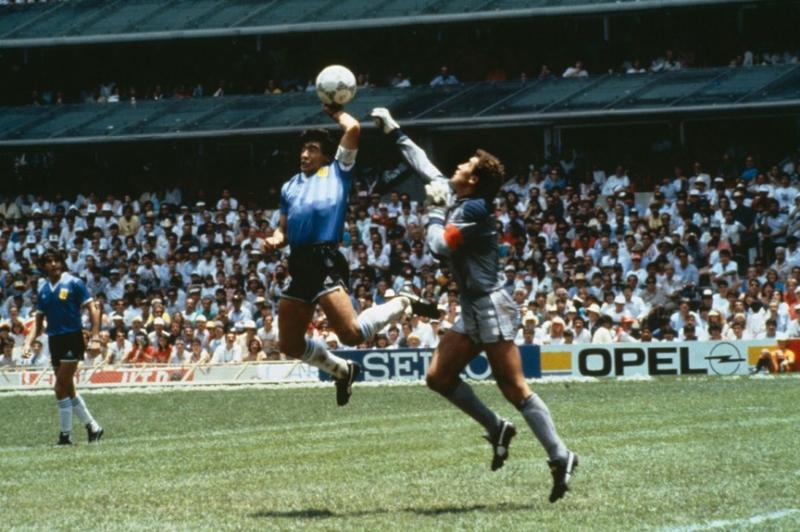 Three years later, 96 Liverpool fans perished at the start of a semi-final FA Cup tie with Nottingham Forest, an event dubbed the Hillsborough Disaster.
1990 was also historic for Black people in Africa, after the release of Nelson Mandela from Prison after 27 years (February 11). Mandela's release saw the end of apartheid and racial oppression in South Africa. The Internet, the world's infinite source of information and entertainment was also invented this year.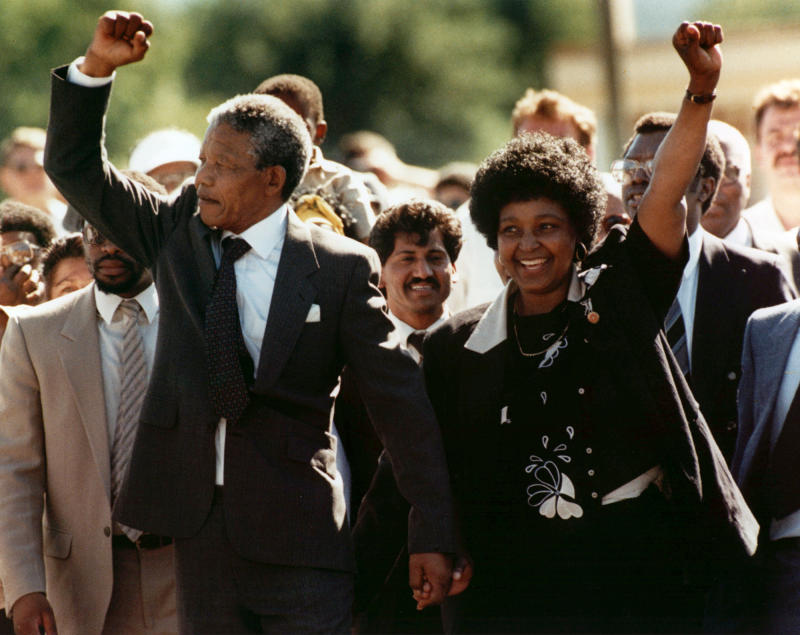 The internet has transformed the world into a Global Village, by allowing people from different parts of the world to interact with each other and get access to tonnes of information and data on a wide range of topics.
A football great, Maradona, was suspended for his drug use 1991 and banned for 15 months by Napoli, after testing positive for cocaine. In the same year, the Argentine was arrested in Buenos Aires for possessing half a kilogram of cocaine and was handed a 14-month suspended sentence.
Adams never experienced sending messages through texts or emails like we do today, as this came into fruition in December 1992, when the first text message (Short Messaging Service - SMS) was sent by Neil Papworth, a communications engineer in the United Kingdom. The SMS concept, however, was SMS first advanced by Franco-German GSM cooperation in 1984.
A year later, Manchester United ended their 26-year barren run, by winning the inaugural Premier League title.
After the invention of flat-screen TV's in 1997, came Google, the world's most popular search engine in 1998. It is possible to search for anything on the internet through Google, which holds Internet services and products, from different entities, accessible from mobile phones and computers.
In the same year, Jean Pierre would have used Google to follow France's first Fifa World Cup win, as well as the establishment of the International Space Station, a large spacecraft in orbit around Earth. It acts as astronauts' home while they research on the Earth and space.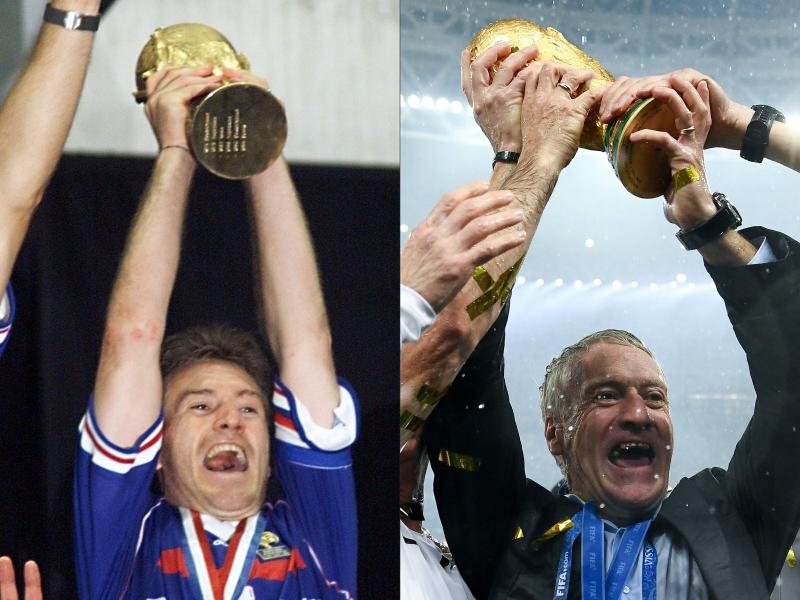 Adams missed Manchester United's historic 'Treble' in 1999, after they beat Bayern Munich in stoppage time to win the Champions League, after already lifting the Premier League and FA Cup titles in the same season, the only English football club to complete such feat. The World Anti-Doping Agency was also established this year.
Historic feats
Adams never got to connect with friends and family around the globe using Facebook, which was invented in 2004. Today, it is the world's most dominant platform for connecting, networking and is slowly building its business to integrate a wide variety of services. In football, a legend gave way while a new kid was unveiled when Manchester United's legend George Best passed away, Seven-time Ballon d'Or winner Lionel Messi made his debut for Barcelona.
Arguably one of the world's best smartphones, the iPhone (invented in 2007) has revolutionised the way that we communicate with each other on a professional and personal basis, due to its multitasking nature and services it provides at the touch of a button.
In November 4, 2008, after almost two years of campaigns, Illinois Senator Barack Obama made history by defeating Arizona Sena John McCain to become the first Black president of the United States. This is one of the historic feats that Adams missed.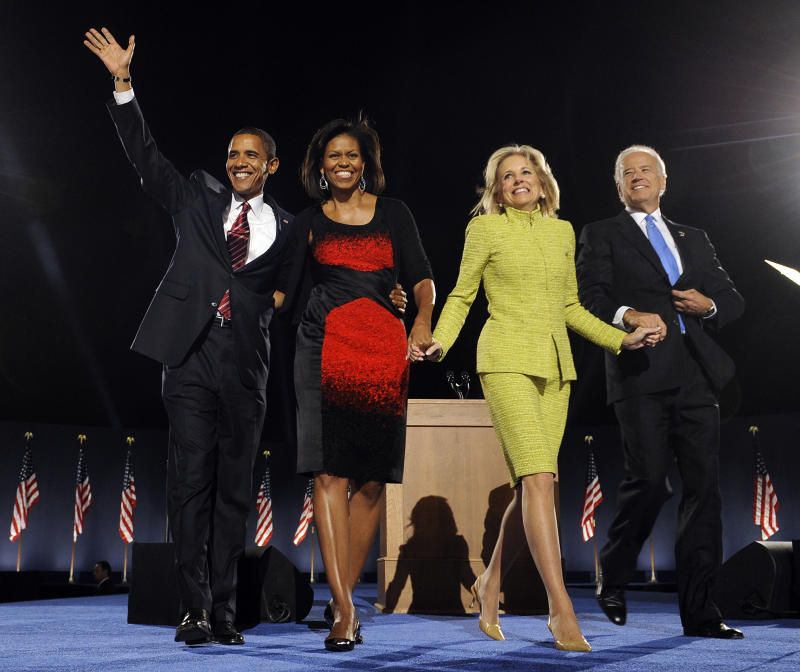 This was followed a year later by the death of the King of Pop, Michael Jackson, who overdosed on benzodiazepine and propofol, purportedly administered by his doctor on June 25.
The Fifa World Cup that took place South Africa in 2010 would have been another spectacle Adams would have loved to watch. Spain won it for the first time by beating Netherlands 1-0 in the final, while introducing the world to a new style of Football, TikiTaka.
On the news front, Adams also missed the killing of one of the world's most dangerous terrorists Osama Bin Laden. On May 2, 2011, bin Laden was killed when a US special force transported by helicopters raided his compound in Abbottabad, Pakistan. Osama's body was examined and DNA identification done before he got a sea burial.
Goal Line Technology is also among the innovations in football the former PSG star would have wished to watch. In July 2012, the International Football Association Board (IFAB) approved the technology and after months of testing, was used for the first time at the 2012 Club World Cup in Japan.
On the political front, Donald Trump, one of the most controversial characters in the globe, was elected US President On November 9, 2016.
This was also the year of the underdog, after Leicester City upset all odds to win the English Premier League under the tutelage of Claudio Ranieri. Sadly, the world lost legendary boxer Muhammad Ali, football icon Johan Cruyff and almost the whole Chapecoense team, after their plane crashed near Medellín, Colombia, killing 71 of the 77 people on board.
France winning the World Cup a second time in 2018 would have been music to Adams ears; a well-oiled Les Bleus beat Croatia 4-2 in final held in Russia. This same year saw Real Madrid, led by Cristiano Ronaldo, claim their third consecutive UEFA Champions League title after beating Liverpool 3-1 in the final.
Adams also missed one of Athletics'' most historic feats, when Kenya's Eliud Kipchoge ran a 42-kilometre marathon in under two hours (1:59:40), during the INEOS 1:59 Challenge staged in Austria on October 12, 2019, before the Kenyan becoming the third man in history to win consecutive Olympic marathon titles.
And yes, Adams surely missed 2020, which was dubbed the 'Pandemic Year', what with Covid-19 messing up our lives...he missed all that, and much more.