Bandari release five players ahead of new season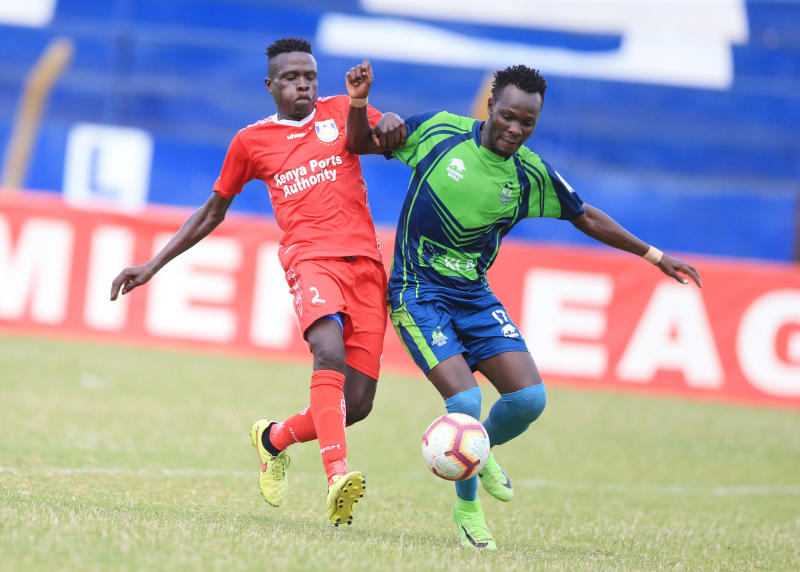 Bandari has parted ways with five key players including Congolese striker Yema Mwana.
Club's Media Liaison officer Steven Heywood said Mwana who joined the club in 2017 requested to leave the club, which was not objected.
"We reached a mutual agreement with Yema Mwana to end his services with Bandari. He had one more year to run on his contract but following constructive discussions between the club and the Congolese, we agreed to let him go," said Heywood.
Mwana who joined the club from Sony Sugar made 72 appearances during his tenure at the club scoring 42 goals in all competitions.
"Mwana has been an integral player for Bandari team, and his services will be missed," said.
The club has also terminated the services of striker Daniel Guya on mutual consent. Guyo also joined the club in 2017 from FC Talanta and has been a regular player at the dockers side.
"We have agreed to part ways with Guya as he seeks greener pastures," said Heywood.
Bandari has also not renewed contracts of three other players- goalkeeper Abdallah Matano, defender Dan Otewa and midfielder Khamis Mwinyi.
On new signings, Heywood said the club is yet to make significant recruitment.
"We are chasing a number signatures but we are yet to settle on the exact names that we want to sign," he said.