Kenyan amputee footballer Munga propels Eyyubiye Sanliurfa FC to Turkish Amputee Premier League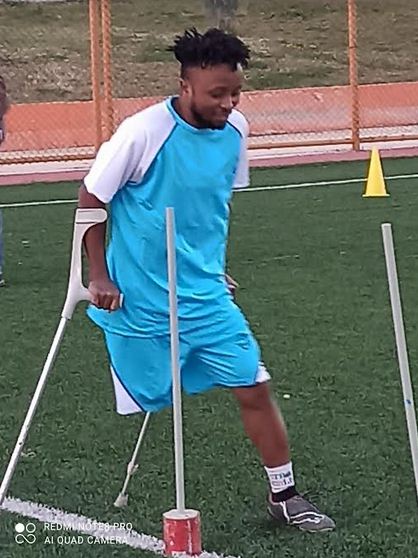 Many world-famous sportspersons have overcome immense odds in order to achieve greatness including illness and even surgeries.
However, for Kenya's Mohammed Munga, his disability has given him strength and character to become one of the highly-rated amputee footballers after he helped his Turkish side Eyyubiye Sanliurfa FC to be promoted to the country's Amputees Premier League after a successful 2020/21 season.
Munga who is on holiday at his Rabai home in Kilifi County has been included in the Kenyan national amputee team that is currently training ahead of the Cup of African Nations Amputee Football (CANAF) cum World Cup qualifier set for October 1-14 in Dar es Salaam, Tanzania.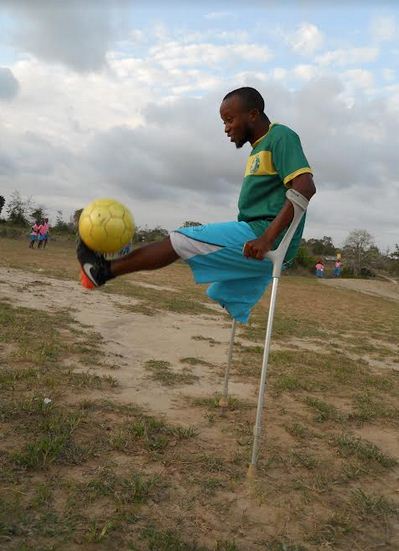 Other countries expected in the event are Angola, Nigeria, Liberia, Tanzania, Sierra Leone, and Cameroon.
Kenya is ranked second in Africa after the reigning world champions Angola in amputee football. Turkey will host the 2022 World Cup for Amputees Football.
"We are currently training individually before we assemble for a residential camp in Nairobi in readiness for the World cup qualifiers," said Munga when Standard Sports caught up with him while conducting a coaching clinic for Jimba Youth Minds Football Club in Kilifi.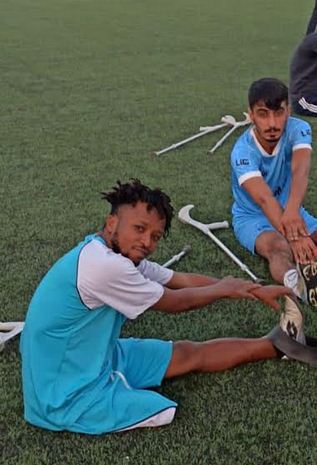 "I would not have been where I am had I followed my parent's advice. They were against me playing football because of my condition after I became disabled at an early stage after polio hit me," said the former Mombasa School for the Physically Handicapped student.
Munga left the country in 2017 to join his Turkish team and despite their resistance, Munga's parents are happy with his success in amputee football.
The 27-year-old footballer is an attacking midfielder and said he is looking forward to a successful season at the Turkish Premier League after its promotion from the second division. "I hope to have more amputee Kenyan footballers playing professional football in Europe," said Munga.
Munga joined his compatriot and ex-teammate in Kenya Dalmas Otieno, who has been based in Turkey since 2016. Otieno is one of the first Kenyan professional amputee footballers.
Another Kenyan amputee player Brian Ochieng joined Turkish side Eyyubiye FC in April this year after signing a two-year contract. He had previously played for Aybesk, Adana and Sanliurfa all in Turkey.
According to a report by the Kenya National Commission on Human Rights people with disabilities, physically disabled people in Kenya have been excluded from many opportunities, including sporting activities and it was not until the introduction of amputee football in Kenya in 2010.