Kenya aiming to write history on Deaflympics Qualifiers debut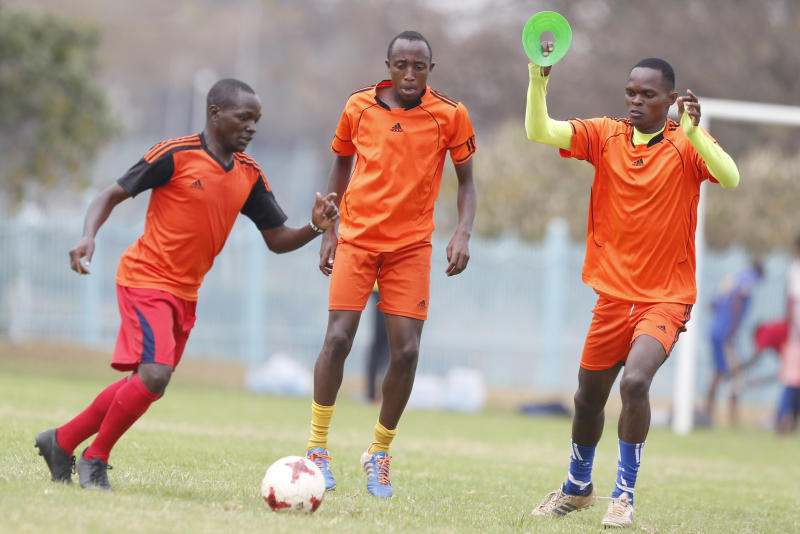 National men's deaf football team will be going for nothing short of glory in the upcoming 2021 African Deaflympics Qualifiers slated for September 11-25 in Nairobi.
The team which has been in a residential training camp for almost two weeks have set their eyes on the postponed 2021 Deaflympics to be held in Brazil next year.
Some of the teams that have already confirmed participation in the championships that will feature both men and women football and basketball include Mali, Cameroon, Gabon, Zanzibar, Senegal and Libya.
Though the tournament is a historic moment for Kenya, assistant coach Eric Otieno feels they have what it takes to cause upset on their debut in the competition.
"This is going to be a historic moment for the national deaf team. It is the first time the national team is being formed and the boys are really happy about it because we are launching something that has not been there in this country," said Otieno.
"We want this special group of people to feel as part of the sporting activities in this country. It is a great thing and we commend the government for doing that."
He continued: "The only gift that we can give the country is to ensure that we perform well. We will do the best we can and win the title.
"The fact that we are playing in the tournament for the first time, our opponents don't know us that's an advantage to us. But with a home advantage, we want to grace the Deaflympics championships in Brazil next year."
His sentiments were echoed by team captain Bashir Yaye, who idolises Egypt and Liverpool talisman Mohamed Salah.
"We are more than ready for the championships. Unlike the past where we only had one week of training, this time round we have been in camp for almost two weeks now and everybody is in good shape."
Nakuru Queens duo joins Tigers FC
Arusha Tigers have raided Kenya Women's Premier League side Nakuru Queens' camp and signed two key players for their 2021/2022 Tanzanian Premier Leagu