Kenyatta's magic earns FC Talanta promotion to FKF Premier League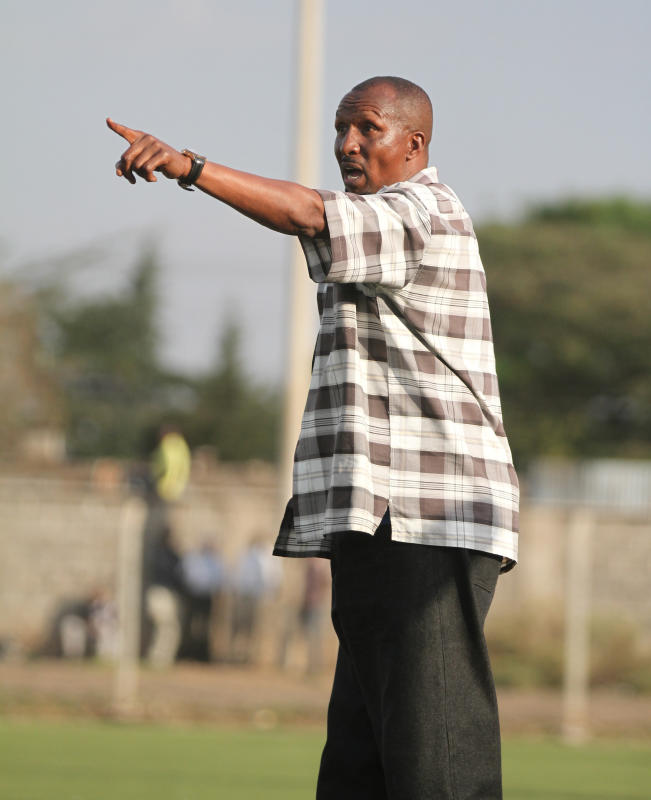 FC Talanta will play in the FKF Premier League next season after earning promotion by virtue of winning the 2020/21 National Super League season.
The Communications Authority-sponsored side has amassed an unassailable 12-point lead at the top, with three matches to play.
And to make the big leap after almost six years of failed attempts, Talanta have head coach Ken Kenyatta to thank for their first ever promotion to the Premier League.
The former Harambee Stars and AFC Leopards goalkeeper helped Talanta achieve the historic feat after only two seasons in charge having joined the club in December 2019.
As Talanta will be making their maiden appearance, Kenyatta will be returning to the league after five years in the cold.
The last time Kenyatta was in charge of a Premier League club was between 2013 and 2016 when he was at the now defunct Ushuru FC. The tax men were however relegated to the Super League in 2016 where Kenyatta and Ushuru tried in vain to earn promotion back to top flight football (2017-2019).
He then parted ways with Ushuru to join Talanta where after two seasons he has led the club to glory.
Talanta have 68 points, 12 ahead of second placed Fortune Sacco but captain Jacktone Onjala believes the work is far from over for them.
Despite claiming the title with three games to spare, Onjala who crossed over with Kenyatta from Ushuru, insists they are focused to finish the season on a high note.
"We are very happy to have achieved our main goal of getting to the Premier League and we are not slowing down anytime soon until the season ends," said Onjala.
"We are going to play for pride of winning the remaining three matches as we eye to transition to the Premier League on a high note. We are really grateful for the trust the coach showed in us and the efforts he put into the team," said the 32-year-old player.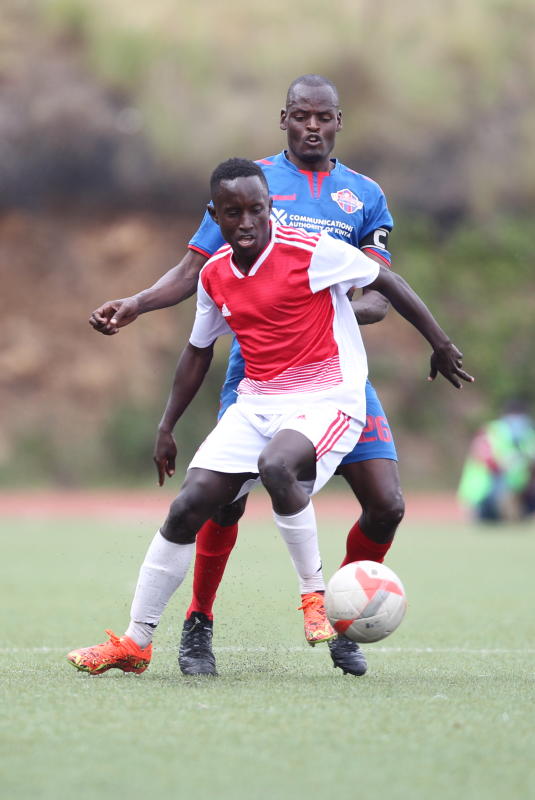 The former AFC Leopards player said experience and depth in the team helped Talanta make the long awaited leap to the Premier League.
And it is thanks to the experienced players like goalkeeper Boniface Baraza, Nichodemus Malika, Barrack Odhiambo, Brian Okeyo, David Juma and Robert Ouma who followed him to Talanta from Ushuru that made them achieve the historic feat.
"We are ready for the Premier League action. Most of the players in the team have the experience of playing in the top league and when you add the combination of youth and fresh energy it make our work easier and we expect the same come next season," said Onjala.
Talanta was formed in 2012 and played tournaments before joining FKF Division One league in 2013.