Lionel Messi: The man behind the legend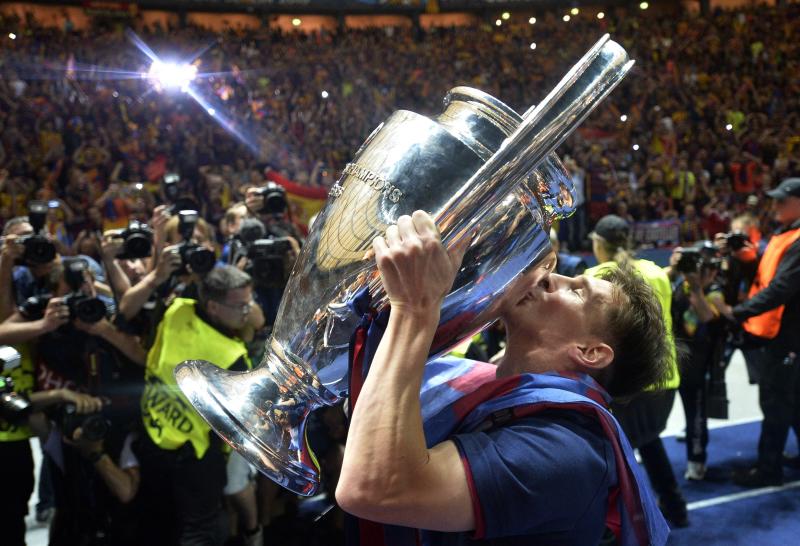 Lionel Messi is an amazing player.
To put it into perspective, if you started playing football today and scored 40 goals for the next 15 seasons, you would still need 72 more goals to sit on Messi's table.
From Rosario, Argentina to Catalunia Lionel Messi has left defences in his wake, scoring for fun, and letting his teammates shine with marvelous assists.
But 'La Pulga Atomica' didn't have it easy as a youngster. His story, perhaps, explains why fans all over the world love him, and why he keeps breaking records he set himself.
Messi, 34, has signed a two-year contract with Paris Saint-Germain where he is expected to receive Sh3.8 billion (35 million euros) per year, including bonuses.
Messi will wear the number 30 shirt for PSG, the number he wore in his 2003 debut with his previous club, Barcelona.
He will earn much less in Paris than he did with Barcelona. Before his contract expired in June, he was reportedly earning Sh9 billion (71 million euros) a year, making him the highest-paid footballer in the world.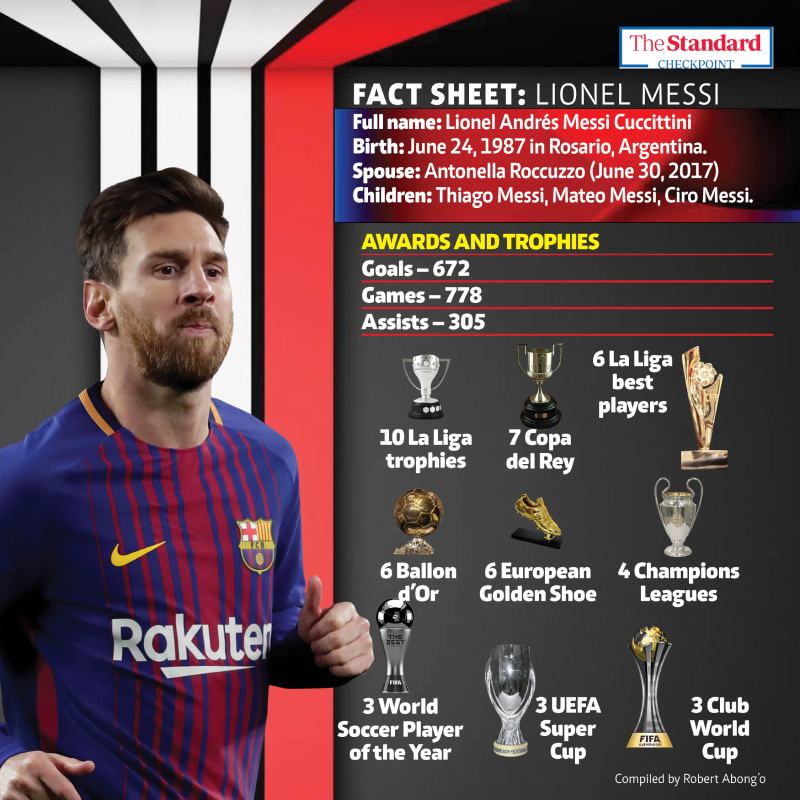 Here are some interesting facts about Lionel Messi
Barcelona first signed Messi by writing his contract on a napkin at the age of 12
His Facebook page has 103 million followers. Messi is the third-most followed male personality on Instagram with 248 million followers.
As of 2021, his net worth is estimated to be around $400 million (Sh43.7 billion). His wealth is from football contracts, endorsements and investment deals
Messi scored 91 goals in a calendar year (2021) – He holds the Guinness World Record for this.
He won his first international trophy with Argentina at the 2008 Beijing Olympics
In 2012, Messi became Barcelona's all-time leading scorer in all club competitions at the age of 24.
Planes are not allowed to fly over Messi's house in Gava, Barcelona. Simply because an environmental check in place, barring planes from flying above.
Messi became a UNICEF Goodwill Ambassador in 2010. The World Health Organisation has also partnered with him to lead a drive aimed at stopping the spread of Covid-19
Messi dedicates his goals to his late grandmother
He has scored 54 hat tricks in his career
He got a red card in his Argentina debut
At the age of 11, Messi had a growth hormone deficiency that slowed down his normal growth speed. His height is currently 5' 7''
He earned his nickname 'La Pulga Atomica' (The Atomic Flea) from his style of play; small, fast and would easily dance away from defenders.
Messi would have ended up a Spanish national and played for Spain instead of Argentina. The Royal Spanish Football Federation once became obsessed with a plan to make Messi join Team Spain.
He is the Leo Messi Foundation founder, an organisation dedicated to giving children education and healthcare opportunities.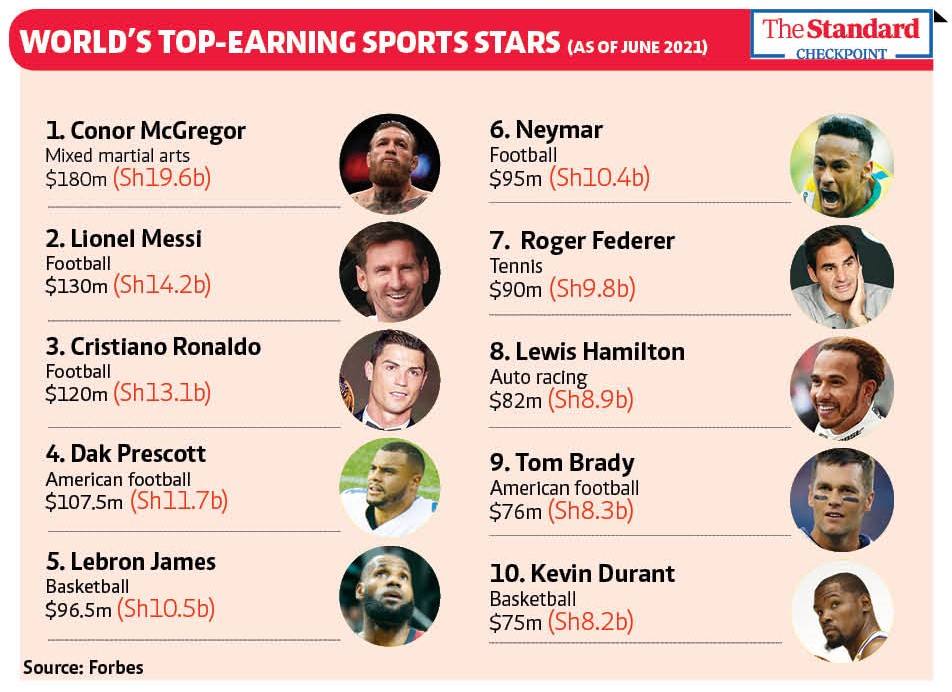 Top 10 top-earning sports stars (as of June 2021)
Name Sport Annual earnings
1. Conor McGregor Mixed martial arts $180m (Sh19.6b)
2. Lionel Messi Football $130m (Sh14.2b)
3. Christiano Ronaldo Football $120m (Sh13.1b)
4. Dak Prescott American football $107.5m (Sh11.7b)
5. Lebron James Basketball $96.5m (Sh10.5b)
6. Neymar Football $95m (Sh10.4b)
7. Roger Federer Tennis $90m (Sh9.8b)
8. Lewis Hamilton Auto racing $82m (Sh8.9b)
9. Tom Brady American football $76m (Sh8.3b)
10. Kevin Durant Basketball $75m (Sh8.2b)
[Source: Forbes]