Olympics bring injury problems for Real Madrid and Barcelona
FOOTBALL By Xinhua | August 11th 2021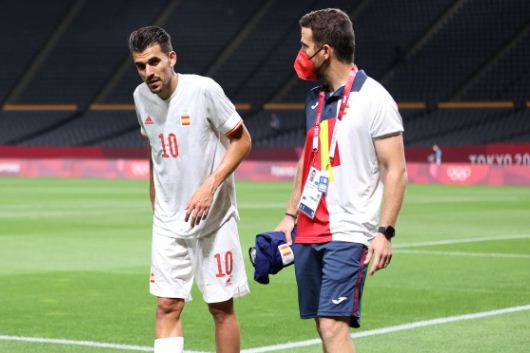 Both Real Madrid and FC Barcelona have paid a heavy price for players representing Spain in the Olympic Games, with Real Madrid midfielder Dani Ceballos and Barcelona defender Oscar Mingueza facing spells on the sidelines after participating in the tournament.
Ceballos has come off worst of the two after Real Madrid confirmed that he has suffered a "complete tear in his anterior talofibular and calcaneofibular ankle ligaments."
The news is surprising given that the Spanish Football Federation announced at the Olympics that he had suffered a 'grade two' twisted ankle in the first match of the Games against Egypt, and Ceballos was thought to have been close to playing in the final, which Spain lost 2-1 to Brazil.
The injury is a blow to Ceballos, who is looking to cement his place in the Real Madrid squad after two years on loan to Arsenal, while it is also a setback for the club given that Toni Kroos is also sidelined for an indefinite period with a groin injury.
Mingueza, meanwhile, has a hamstring injury and will be out of action for the next three or four weeks, meaning he won't play any part in Barca's first three games of the new campaign, which they kick off at home to Real Sociedad on Sunday.