Dandora Youth land Sh4m sponsorship deal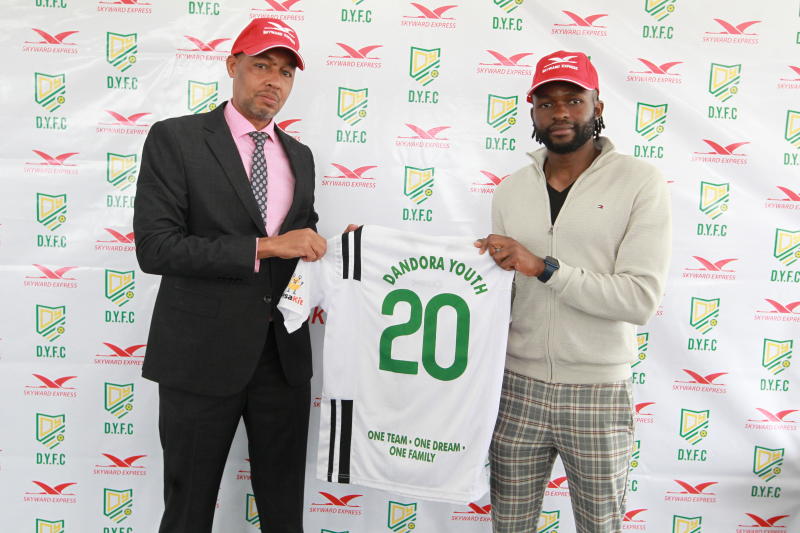 Dandora Youth FC can now work on gaining promotion to the FKF Premier League after the slums side landed a sponsorship deal yesterday.

The FKF Division Two side have entered into a two-year renewable deal with a local airline company. The deal is worth Sh4 million.
"We plan to support this team for as long as it takes," said Mohammed Abdi, Skyward Express chairman as he handed over the cheque to Harambee Stars midfielder Johanna Omollo, who is the club patron and supports the club through Johanna Omollo Foundation.
"For us, it is not all about giving out the money, but empowering the youth so that they can build their lives through sports," said Abdi.
"We want to support this team until we have many 'Toshes' (Johanna Omollo's nickname). We want you to move to the Premier League and we will support you all the way then you can go and play in Europe."
"When we see you playing for a big team in Europe; lifting the Champions League, then we will be proud and say that this 'guy was in Dandora Youth'."
Omollo, who plays for the Turkish side BB Erruzumspor, said the partnership has come at a better time for the club, which has for a long time, relied on him for survival.
"I have been thinking about how we bring professionalism back home and this is one of the steps that shows everyone that it is possible," said Omollo.
Ezekiel Akwana was recently appointed the club coach and the former AFC Leopards and Sofapaka tactician believes that soon, Dandora Youth will be playing in the top tier.
"Our target is to gain promotion to the Division One League next season even though we have the dream of playing at the FKF Premier League soon," he said.