FKF president Nick Mwendwa explains logic behind Tusker's qualification for CAF Champions League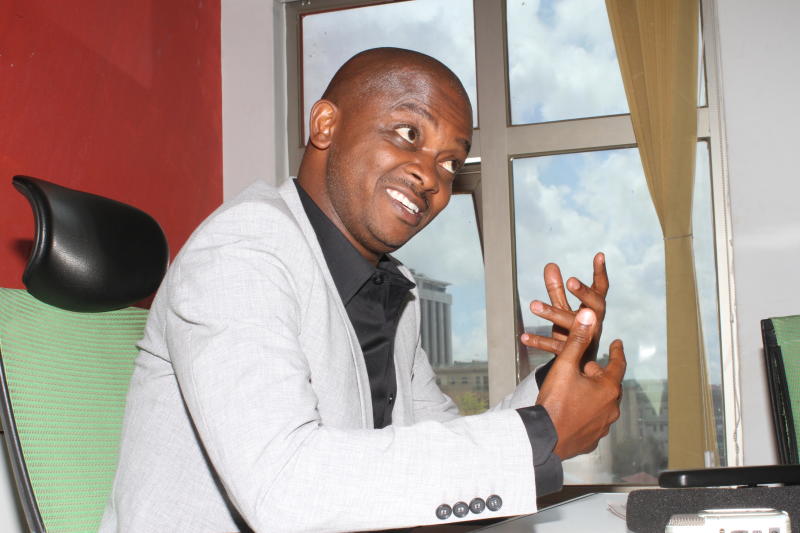 FKF president Nick Mwendwa has weighed in on FKF Premier League club Tusker FC being selected to represent Kenya in the 2021-2022 CAF Champions League.
In an exclusive interview with The Standard Sports (TikiTaka Show) on Friday, president Mwendwa said due to the coronavirus pandemic disrupting Kenyan football, the Confederation of African (CAF) ordered Kenya to submit a representative to participate in the 2021-2022 Caf Champions League before Wednesday, June 30, 2021.
"Let me put this on record for all to understand how this decision was reached. The coronavirus pandemic has disrupted football worldwide and our league started (2020/21 season) in November (2020) and we had planned that it would end before June 30 (2021).
"The plan did not work as the Government suspended sporting activities in March (2021) due to rising infections of Covid-19 and therefore over 10 FKF Premier League matches were postponed," said Mwendwa.
"CAF, therefore, gave a directive that Kenya must produce a champion to play in the champions league by June 30th, 2021 or be disqualified from the competition," the FKF president noted.
Mwendwa revealed FKF asked the governing body of African Football for more time before submitting a participant but CAF declined the request.
"We urged CAF via an official letter to give Kenya one more month for matches to play out but the African Football Body declined our request.
"Kenya has for many years produced a club to participate in the champions league and therefore following the law, we had to follow the June 30 directive," stressed Mwendwa.
The FKF boss further pointed out that a winner of the 2020-21 FKF Premier League season will still be declared after the 34 matches are over but will not be in the champions league.
"The league will still continue and a winner will be declared after the 34 matches are over. All clubs and their stakeholders were told by FKF in conjunction with the Leagues and Competitions Committee about this season's situation officially and the order had to be followed.
"The winner of the league will be crowned champions with the awards which include trophy and cash award totalling to Sh5million," a confident Mwendwa concluded.
Tusker booked their slot after thrashing Ulinzi Stars 4-1 in a five-goal thriller Football Kenya Federation Premier League match played at Nakuru Show ASK Grounds on Wednesday.
The win saw the brewers remain top of the standings with 47 points.
KCB, who were hoping to beat Tusker in the race for the ticket, beat Nzoia Sugar 2-1 at Ruaraka but could not topple Robert Matano's side.
The bankers came in second with 46 points after coming from behind to defeat Nzoia Sugar.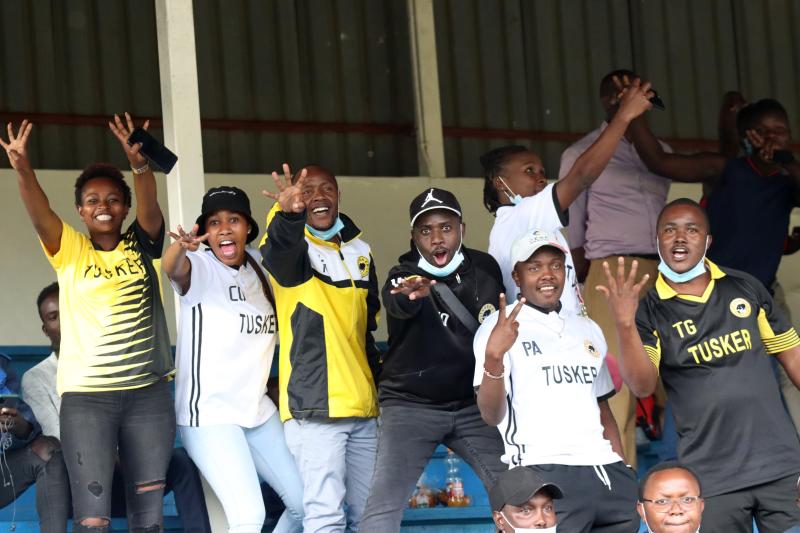 However, with Tusker claiming the CAF Champions League ticket, it has elicited mixed reactions from rival FKF Premier League clubs.
In particular, AFC Leopards, third in the table with 40 points, say lack of motivation will kill the competitiveness of the league.
"It is disappointing to play knowing that even if you win the league by the end of August, you are not guaranteed continental football. However, we want it to be noted that in the 2021 season, Gor Mahia won the FKF Premier League for a record 20th time," Gor assistant coach Sammy Omollo says.
Tusker will now make a return to the continental club competitions after a five-year absence.
Robert Matano's side last featured in the CAF Champions League in 2017, falling 3-2 to Mauritania's AS Port-Louis at the preliminary stage.
President Mwendwa appeared on the TikiTaka show hosted by celebrated football commentator and The Standard's Sports Deputy Editor Ali Hassan Kauleni on Friday.
Here's the full interview: https://fb.watch/6uVlmCgQPE/