Matasi's younger sister gives update on Harambee Stars goalkeeper's health after car crash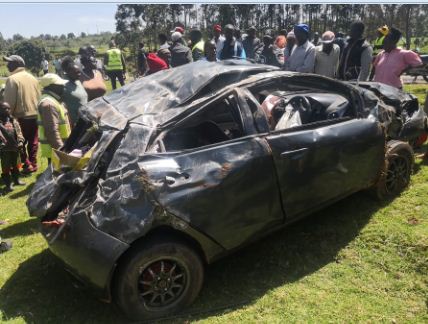 Joness Matasi, Kenyan international goalkeeper Patrick Matasi's younger sister, on Wednesday evening provided an update on the keeper's condition at Kakamega County General Teaching and Referral Hospital, where the keeper and his family spent the night after a car crash.
On Tuesday evening, Matasi was involved in a single-car rollover crash and rushed to a hospital after being extricated from his car.
He was travelling alongside four other family members when the accident occurred at Lessos along Kapsabet-Nakuru road.
The car occupants, who included Matasi's son and wife were alert and conscious when the area residence arrived at the scene to free them from the badly damaged car.
Matasi and his family had to be pulled from the vehicle and were transported by ambulance to the hospital.
According to the sister, the keeper and his family were hospitalized with non-life-threatening injuries.
"I've spoken to him," Joness said in an interview with standard sports editor and Radio Maisha presenter Ali Hassan Kauleni.
"They are doing better and I think all of us are wishing them a speedy recovery at this point."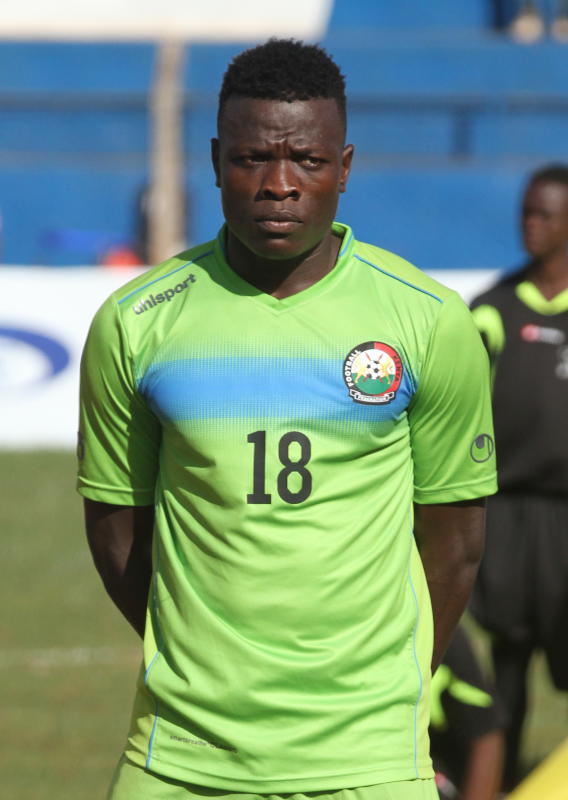 She further revealed that Matasi was left with right-eye and head injuries after the accident but was in stable condition adding that she was happy with the recovery progress the keeper and his family has made.
"I am very happy, they were awake, responsive, and recovering in their hospital rooms," she added.
"The treatment procedures were successful, and they are now recovering and in good spirits. Unfortunately, Matasi was left with right eye and head injuries but he's ok now."
Joness also told the Standard Sports that Matasi's son broke his arm adding that two of their relatives have already been discharged from the hospital.
"I think right now, we're trying to make sure that they are going to be healthy again although Matasi's son broke his arm fortunately he is doing fine as well as his mother. Already two of our relatives who were also in the car have gone home. They had minor injuries. One of them was driving the car. "
Expressing her appreciation for all the love and support they have received, Joness said: " I would like to thank everyone for the overwhelming support and encouragement that we have received throughout this very difficult time."
"Matasi will continue to focus on his recovery as well as that of his family so that they might be able to get home and start to recover, which would be great for us."
On what might have caused the accident, Joness said: "A tire burst is believed to be a factor in the crash."
Matasi currently plies his trade with Ethiopian side St George.
Before he was signed by St George in 2018 on a three-year deal, the 33-year-old played for AFC Leopards, Posta Rangers, and Tusker in the Kenyan league.
He was also the number one goalkeeper when Harambee Stars fought for a 2019 Africa Cup of Nations slot.