Kenya's Gilbert Cheruiyot set to control egos and tantrums at Tokyo Olympics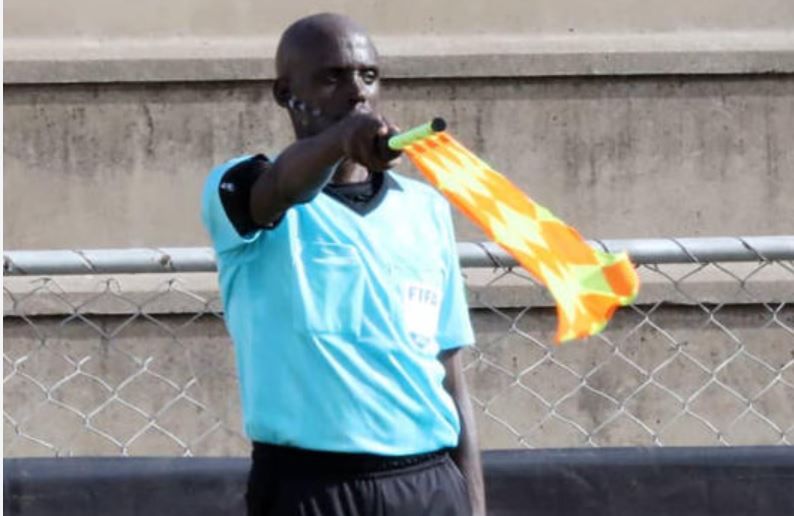 Coming from a community predominantly known for its athletics prowess, Fifa assistant referee Gilbert Cheruiyot wants to conquer greater heights in football.
Cheruiyot, who is a Fifa accredited referee, has worked his way up to become one of the most respected match officials in the continent.
Born and raised in Lembus Kiptoim, in Baringo County, Cheruiyot had a dream of playing professional football during his childhood but lack of support seemed to have dimmed his desire.
He chose football instead of athletics, going against the norm in his community, something that did not go down well with his parents who insisted he should focus on his education or try athletics.
"Coming from a community that likes athletics more than any other sport was one of the main challenges. My community considers playing football a waste of time. And I could receive a beating from my parents whenever they saw me play with my peers," said Cheruiyot.
But despite being reprimanded by his parent, Cheruiyot never gave up on football.
After his secondary school education, in 2006, he decided to go for a refereeing course.
Since making up his mind of being a referee in 2008, Cheruiyot has never looked backed, rising from officiating local village football tournaments, Division Leagues, FKF Nationwide league to being a common face in the Football Kenya Federation Premier League matches.
"Since 2008, I have developed from the lowest ranks through to the Kenyan Premier league and Confederation of African Football (Caf) matches," said Cheruiyot.
Seven years later, the 37-year-old official bust into continental limelight as he oversaw several matches in different parts of Africa and there's no slowing down for the lanky official.
And as Kenyans eagerly await the Tokyo Olympics showdown scheduled to be held from July 23 to August 8 this year in Tokyo, Japan, to witness their athlete's battle for medals, their eyes will also be trained on the football fields as Cheruiyot makes those vital calls along the touchline.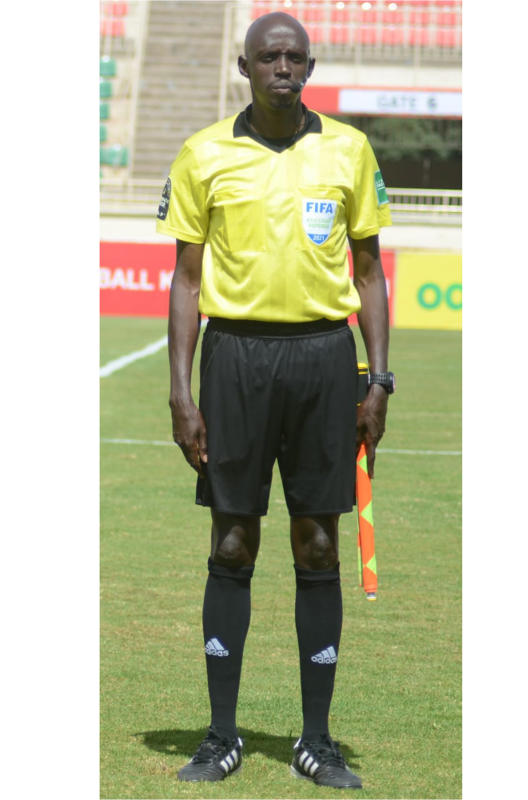 Cheruiyot and Mary Njoroge are part of the 99 officials selected by Fifa from 51 countries to officiate at the Olympic Games.
They will be in charge during the men and women's football matches at the world games.
Fifa appointed 25 centre referees, 50 assistant referees, 20 VAR officials and four support referees.
Cheruiyot, who officiated at the Caf Confederation Cup between Orlando Pirates of South Africa and Raja Casablanca of Morrocco in south Africa on Sunday, said he feels honoured to be among the match officials selected for the Summer Games.
"I don't take this for granted; it is a big honour for me and the country. Out of the many referees, I am among the selected few," he said.
Cheruiyot, who was named the most improved assistant referee by Kenya Premier League in 2018, credits his refereeing journey to hard work and resilience.
"The climax in refereeing is being at the World Cup; it is every referee's dream to officiate at that top level. Olympics is second after World Cup," he said.
Cheruiyot began his continental journey in 2015 when he officiated at the Caf Under-17 tournament in Niger before heading to Rwanda the following year for the 2016 Africa Nations Championships (CHAN).
In 2017, he was among the match officials who officiated the CAF Under-20 tournament in Zambia.
Cheruiyot said one of the challenges referees face mostly is language barrier.
"When officiating especially international matches you normally meet with players and officials speaking different languages, you speaking English, players speaking Arabic others speak French, but we normally say refereeing is a universal language, when you blow the whistle or raise the flag the players should just follow instructions", he said.