Nine Super League clubs welcomed back by UEFA but rebels given stern warning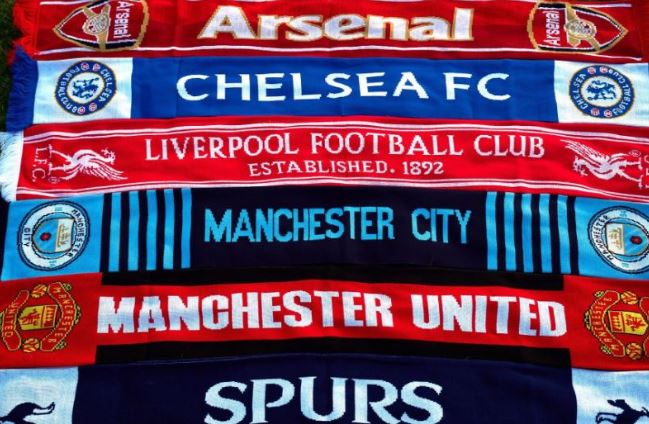 The three teams (Real Madrid, Barcelona and Juventus) that remain involved in the breakaway Super League operation will face sanctions from UEFA.
UEFA said on Friday the nine clubs who backed out of the plan had signed a 'Club Commitment Declaration' including a series of "reintegration" steps.
The six English clubs -- Manchester United, Liverpool, Manchester City, Chelsea, Tottenham Hotspur and Arsenal along with AC Milan, Inter Milan and Atletico Madrid, all signed the agreement, UEFA said in a statement seen by The Standard Sports.
"In a spirit of reconciliation, and for the good of European football, nine of the 12 clubs involved in the so-called 'Super League' project submitted to UEFA a 'Club Commitment Declaration' setting out the position of the Clubs, including their commitment to UEFA Club Competitions as well as national club competitions.
"UEFA convened an Emergency Panel of its Executive Committee, which took into due consideration the spirit and the content of the Club Commitment Declaration and decided to approve various actions, measures and commitments made by the clubs. A formal confirmation of the commitments and the manner of the clubs' reintegration and participation in UEFA Club Competitions has been agreed between and signed by UEFA and those nine clubs. The approved reintegration measures are full and final."
According to UEFA, those nine clubs acknowledged and accepted that the Super League project was a mistake and apologised to fans, national associations, national leagues, fellow European clubs and the European football body.
The clubs also recognised that the project would not have been authorised under UEFA Statutes and Regulations.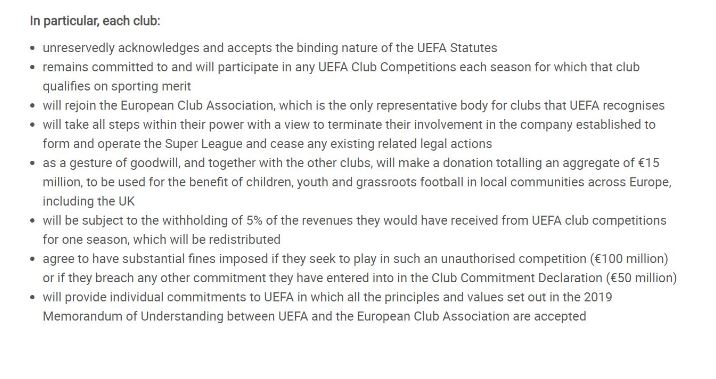 On rebels, UEFA president Aleksander Ceferin said clubs that remain in the Super League will face necessary sanctions in the near future.
"UEFA will deal with clubs that remain involved in the so-called 'Super League' subsequently.
"In addition, and moving forward, UEFA has reserved all rights to take whatever action it deems appropriate against those clubs that have so far refused to renounce the so-called 'Super League'. The matter will promptly be referred to the competent UEFA disciplinary bodies," Ceferin added.
A breakaway Super League set up by the 12 was announced last month but fell apart after just 48 hours.
The Super League argued it would increase revenue for the top football clubs in Europe and allow them to distribute more money to the rest of the game.
However, UEFA, other teams and fan organisations said the league would only boost the power and wealth of elite clubs, and that the partially closed structure went against European football's long-standing model.