Meet Peggy Datcha: 'Nyar Gor' whose love for K'Ogalo is irresistible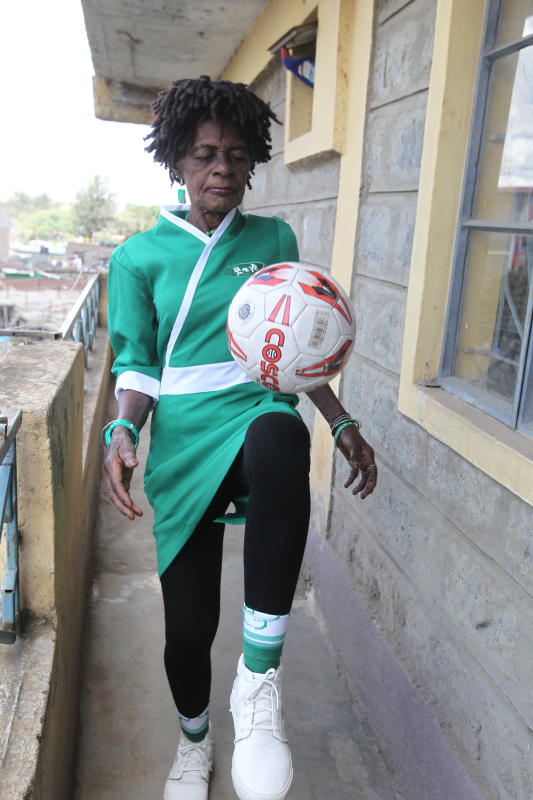 When Peggy Datcha Ottienoe aka 'Nyar Gor' (Daughter of Gor) started supporting Gor Mahia in 1981, at the age of 12, the mission was simple. Stand with the record Kenyan champions both in good and bad times.
40 years down the line, Ottienoe, who is a trained secretary, is still going strong. From witnessing the historic Africa Cup Winners Cup (Mandela Cup) triumph in 1987 to Gor Mahia's dominance in the FKF Premier League, Nyar Gor has seen it all.
Ottienoe's passion for K'Ogalo is irresistible. Her love for the Kenyan giants began when she was in Standard Four at the Star of the Sea Primary School in Mombasa County.
She used to accompany her father Dr CJ Ottienoe, a medical practitioner, to the stadium to watch Kenya National Super League (Now FKF Premier League) matches in Mombasa. And since then she has never looked back; witnessing all the transitions at the club both on and off the pitch.
"Back then, watching K'Ogalo matches was a matter of life and death. These activities were part of my domestic and academic menu and they made my life complete," Ottienoe told Standard Sports.
The sixth born in a family of nine (seven boys and two girls) always accompanied her father to Nairobi to watch Gor Mahia's home matches.
And to ensure his daughter was not in trouble with the school administration after weekends outing, Dr Ottienoe made a routine of asking permission from school to allow her travel with him to the capital.
But when busy due to work commitments, Dr Ottienoe could assign someone to guide her.
Take a quick survey and help us improve our website
Take a survey
When it was apparent these activities were becoming too much for him and could affect her daughter's academics, Dr Ottienoe transferred her to Maseno Primary School. She later joined Ng'iya Girls High School in Siaya County.
"I was shocked when dad planned for my transfer without my knowledge. I was disturbed emotionally but I had no choice. I just had to respect it and start a new way of life," she recalls.
Though the transfer physically detached her from the team, she followed their progress through the radio and newspapers.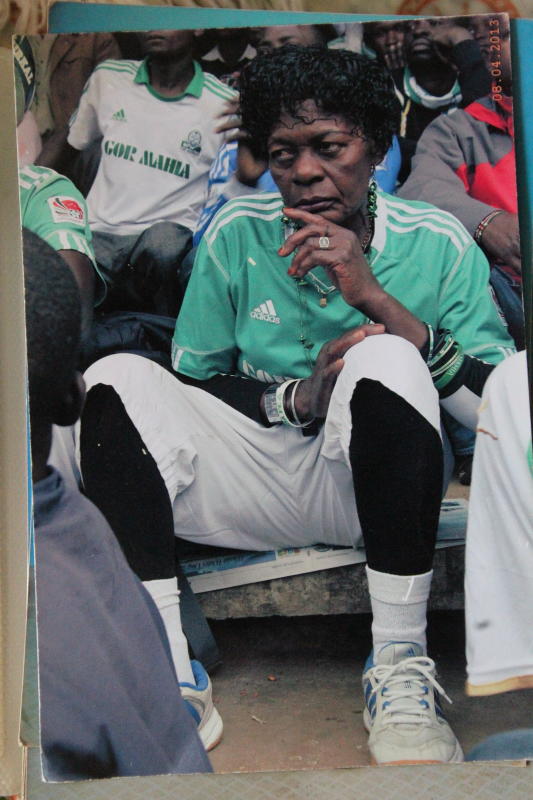 But on completing her secondary education, Otiennoe relocated to Nairobi and enrolled for a diploma course in secretarial at Kenya Polytechnic. This relocation reunited her with the team as she became a frequent visitor at their training ground.
Later on, Nyar Gor was employed by the Ministry of Transport and Communications in 1985 before she was transferred to Kenya Civil Aviation Authority in early 2000. It is during this period that she started offering some volunteer services to the club.
Save from attending the club's matches (local and international), Nyar Gor started providing porridge and mandazi to players and officials in training. This gesture has not only made her a players' darling but also a popular figure at the club.
"Securing a permanent job helped me come up with different ways to assist the team. Sometimes, I prepared lunch for the whole team," she said.
"I have been doing this for over three decades and I'm happy all the regimes in the club's history have appreciated my efforts.
"It is not an easy task but it requires a lot of dedication and commitment to do that.
Ottiennoe also takes care of 24 orphans from her immediate and extended family in Nairobi and Siaya counties.
While the West African teams have been a hard nut to crack for Gor Mahia, the fan considers Nzoia Sugar as one of the most difficult teams the club has faced in the domestic scene.
"Although we have beaten them in the recent past, Nzoia Sugar is a team that gave us tough moments since the seventies," she said.
Recalling on how the players stood by Nyar Gor when former coach Steve Polack wanted her to leave the bus on their way to Nairobi from Kisumu, Gor Mahia team manager Jolawi Obondo says she has been a blessing to the team.
"We have enjoyed her delicacies over the years and she is a darling to everyone in the team. Her presence has been a morale booster to the team," Obondo said