Three days of madness: The short lifespan of the European Super League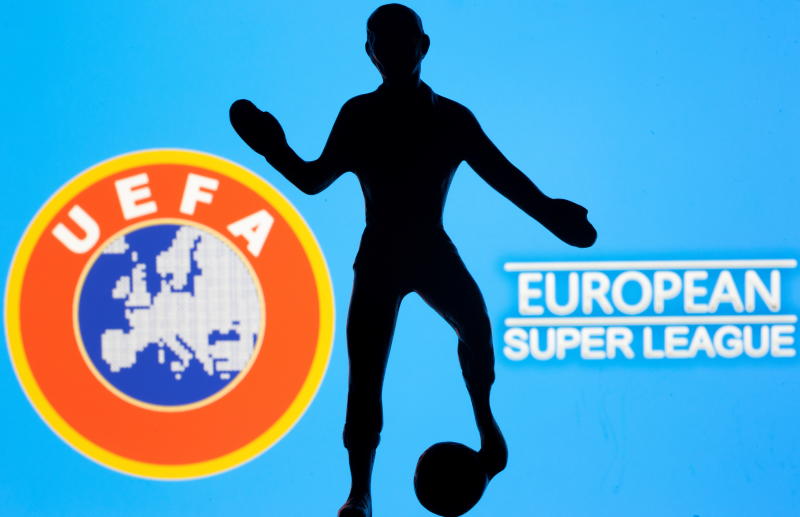 Less than 72 hours. That's the amount of time top European club owners' brainchild, the European Super League took to almost manifest and fall apart.
A competition meant to break the monotony of the Champions League, the Super League was not an idea that came to fruition in less than three days.
Plans to have another elite club competition have been around since the 1990s but no single club was able to actualise this considering the threat it posed to the original European Cup, which was rebranded to the Champions League in 1992.
The silence around the formation of another elite club competition was due to the fact football fraternities felt it would overshadow, consequently bring to an end to the progress of domestic football.
However, on Sunday, April 18, just as Man United were about to take on Burnley at Old Trafford in Premier League matchday 32, the football world was shocked to hear of advanced plans to form a European Super League, and 12 clubs, including the 'Big Six' from England were Founding members.
Below is a timeline of the European Super League, from the moment news broke, to its suspension:
Sunday, April 18: Breaking News – 3 pm
Through a statement by the European Super League, it was revealed 12 of Europe's leading football clubs had agreed to establish and join a brand new competition, a Super League, controlled by its club-owners.
AC Milan, Arsenal FC, Atletico de Madrid, Chelsea FC, FC Barcelona, FC Inter Milan, Juventus FC, Liverpool FC, Manchester City, Manchester United, Real Madrid CF and Tottenham Hotspur had all joined as Founding Clubs.
"Twelve of Europe's leading football clubs have today come together to announce they have agreed to establish a new mid-week competition, the Super League, governed by its Founding Clubs," read part of a statement from the European Super League.
The statement came hours before UEFA were set to hold a meeting to discuss the revamped Champions League format. The European Super League, it was revealed, would be a competition almost similar to the Champions League, only that UEFA would not be involved.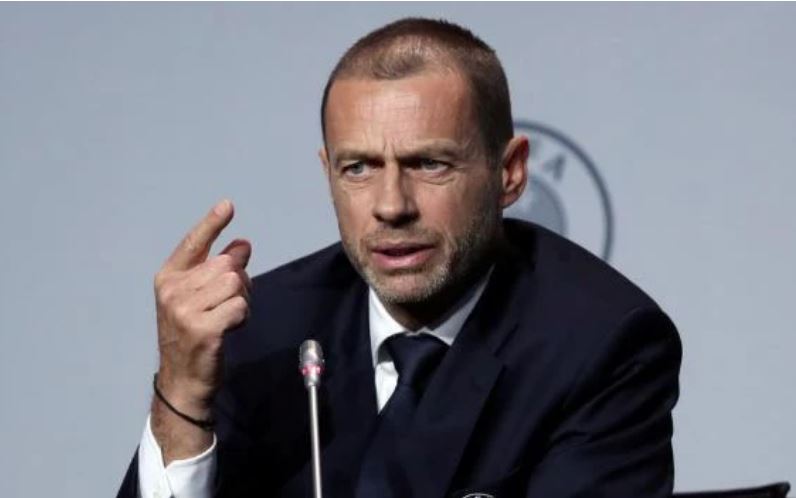 Initial backlash: - 4 pm
The idea of having 15 permanent members in a breakaway league that didn't promote relegation did not sink well with millions of football fans, who immediately took to social media to express their displeasure. Mainly, fans felt football, as we know it, was being destroyed.
Locally, fans did not know what to make of it. Several had conflicting opinions on the subject, but with one common theme – What is this new league, why now and how would it work?
Football pundits, including a very vocal Gary Neville on Sky Sports, was quick to bash his club (Man United) and the other Founder members, questioning why the biggest clubs in world football were breaking away to play in a league without competition.
"It's pure greed. There's 100-odd years of history in this country of fans who have lived and loved these clubs. Dock them all points tomorrow. Put them at the bottom of the league and take the money off them. Seriously. You have to stamp on this," said Neville.
Former coaches Arsene Wenger and Alex Ferguson also condemned the breakaway league plans, with Wenger branding it a 'bad idea' and Ferguson saying the move would be leaving "70 years of European club football."
5 pm - Premier League, UEFA, UK Government slam Super League
It did not take long for European football's governing body UEFA to intrude, President Alexander Ceferin launching a scathing attack on the plans
In an emergency meeting after the Super League's announcement, Ceferin vowed to explore all possible sanctions. Ceferin condemned the clubs and insisted players who participate in the Super League would not be allowed to represent their countries in Euros and the World Cup.
"We're still assessing with our legal team but we will take all the sanctions that we can and we will inform you as soon we can. My opinion is that as soon as possible they have to be banned from all our competitions and the players from all our competitions," said Ceferin.
He slammed the Man United CEO and Juventus chairman, branding them "snakes" after leading proposals for a breakaway league. "We didn't know we had snakes so close to us, now we know," said Ceferin. The UK government also vowed to do "whatever it takes" to stop plans for the Super League, with ministers throwing their weight behind efforts to block its creation.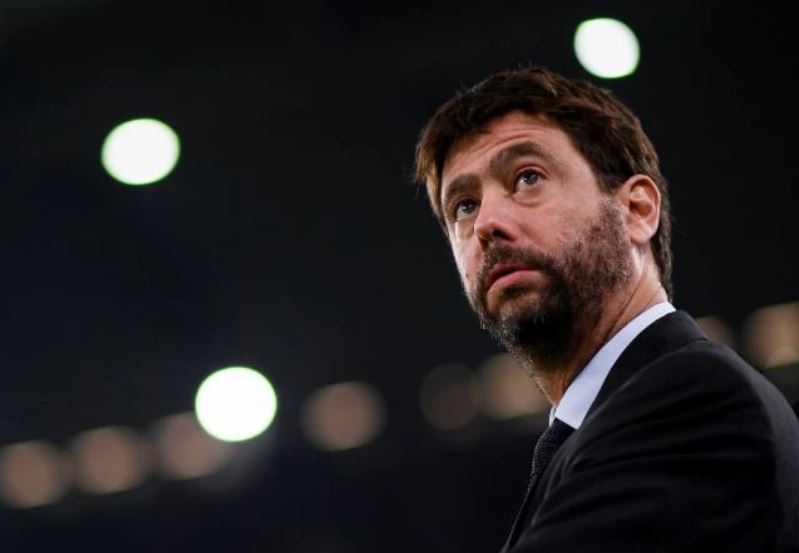 In England, the UK government did not waste time in dismissing the Super League proposal, with Prime Minister Boris Johnson saying the plans "would strike at the heart of the domestic game" and be "damaging for football".
"The clubs involved must answer to their fans and the wider footballing community before taking any further steps. We support football authorities in taking action," said Johnson.
Monday, April 19: Clubs begin announcing 'Founding member' status, world reaction, resignations and drama on the pitch
1:00 am - Arsenal was among the Founding member that announced they had joined the league on their social media. The same message was posted on the clubs' website, with a further announcement that Real Madrid President Florentino Perez would be the first Chairman of the European Super League. Man United vice-chair Joel Glazer and Juventus chairman Andrea Agnelli were named co-chairmen.
We are one of 12 Founding Clubs of the European Super League — Arsenal (@Arsenal) April 18, 2021
"It is anticipated that a further three clubs will join ahead of the inaugural season, which is intended to commence as soon as practicable," read part of the ESL's statement.
6: 00 am - Most anti-Super League fans on Monday woke up angry, blasting the clubs involved for abandoning what some described as the "code of sport and competition" in football.
8: 00 am - Fans from top English clubs hit the streets attacking their clubs, feeling displeasure by the fact that most small clubs have not been considered in the new breakaway league.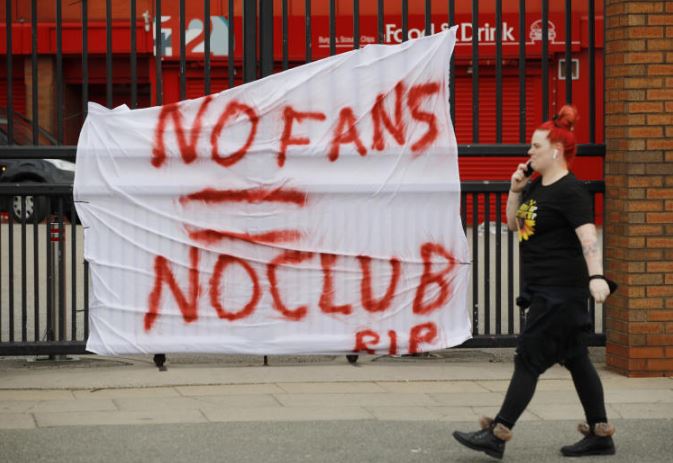 9: 30 am - The Super League wrote a letter to FIFA and UEFA, informing them of legal proceedings intended to block any kind of sanction the two bodies would attempt to enforce.
10: 30 am – Resignations from UEFA
Man United CEO Ed Woodward and Juventus CEO Andrea Agnelli shockingly stepped down from their roles in the European Club Association.
1:36 pm - PSG midfielder Ander Herrera became the first professional to speak out on the proposed plans, condemning "the rich" who, according to him, were stealing what people created. Other players followed suit.
3:00 pm - Man United star Bruno Fernandes criticised the Super League plan by re-sharing an Instagram post by Wolverhampton midfielder and Portuguese compatriot Daniel Podence, who posited a picture of himself holding a UEFA Champions League ball captioned "Dreams can't be bought.
9: 00 pm - Messages by football clubs before matches:
On Monday night, before the Premier League clash between Leeds United and Liverpool at Elland Road, the home side warmed up with white T-shirts branded "Champions League: Earn it" on the front and "Football is for the fans" on the back.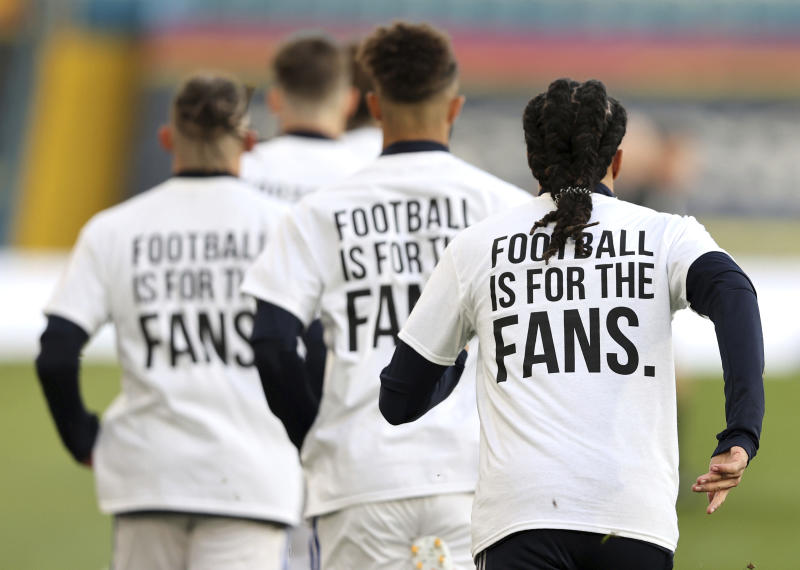 It did not take long for Jurgen Klopp to openly oppose the European Super League. Klopp has already been vocal about the formation of another elite league in 2019, an idea which he doesn't like.
"It's a tough one. People are not happy about it, and I can understand that, but I cannot say a lot more about it because we were not involved in any processes, not the players not me, we didn't know about it. We will have to wait to see how it develops," said Klopp.
11: 00 pm- Chairman Florentino Perez clarifies European Super League plans in exclusive interview:
Perez, was not shy to explain to the world how the new Super League would unfold, insisting the plans were meant to save football, which according to him, is on the brink of collapse.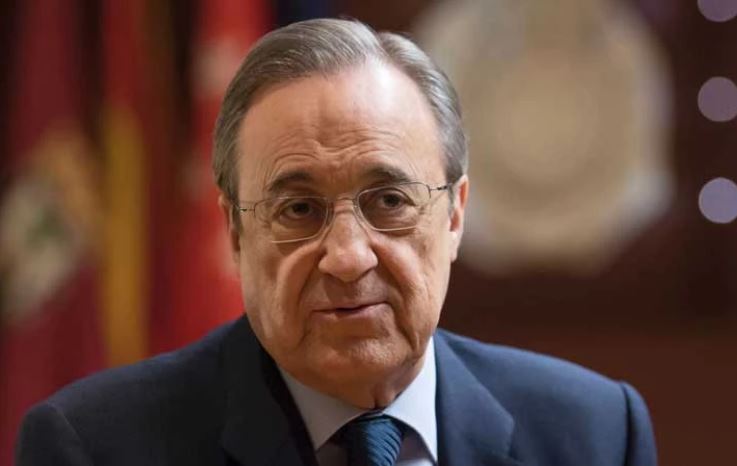 Speaking to El Chiringuito, the Real Madrid boss hit back at claims teams involved in the Super League would be banned from European competitions, domestic leagues and the World Cup.
"Don't worry, this will not happen. They won't be banned if they join the Super League Real Madrid, Manchester City and Chelsea, and the other clubs of the Super League, will not be banned from the Champions League or domestic leagues, 100 per cent. I'm sure. Impossible," said Perez.
"Many important clubs in Spain, Italy and UK want to find a solution to a very bad financial situation. The only way is to play more competitive games. If instead of playing the Champions League, the Super League helps the clubs to recover the lost earnings. Here at Real Madrid, we've lost a lot of money, we are all going through a very bad situation. When there is no profit, the only way is to play more competitive games during the week," he explained.
UK Culture secretary Oliver Dowden said the government would support football authorities in their bid to stop the European Super League, adding that if they fail, ministers were ready to use governance rules and competition law to prevent its establishment.
Tuesday, April 20: The Domino effect
11:00 am - Everton became the first club in the Premier League (of the other 14 not involved in the Super League) to issue an official statement, critical of the European Super League.
3:15 pm - Founder clubs begin to second guess and exit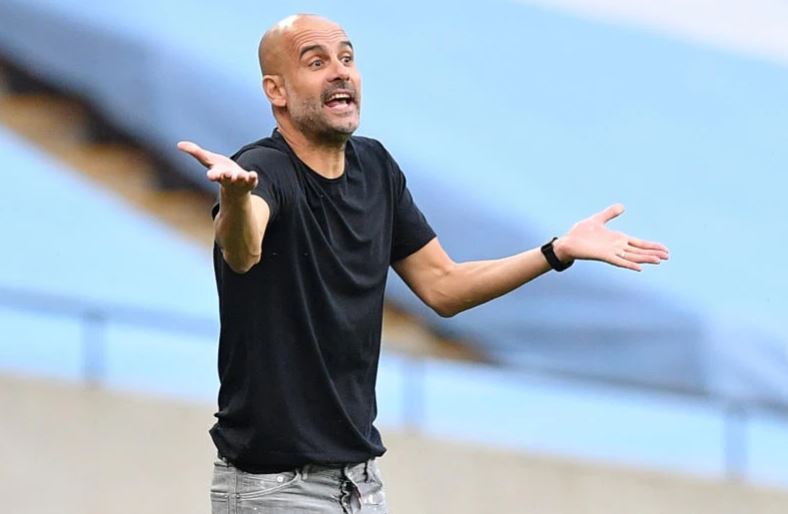 In what is best described as the Domino effect, the European Super League slowly began to lose its momentum, following reports two Founder clubs, Manchester City and Chelsea were undecided about joining the league.
Man City boss Pep Guardiola was vocal in a press conference, saying the Super League would turn football into something else other than a sport. "It is not a sport where the relation between the effort and the success, the effort and the reward, does not exist. It is not a sport where success is already guaranteed or it is not a sport when it doesn't matter where you lose," said Guardiola.
As Chelsea hosted Brighton in the Premier League on Tuesday night, fans gathered outside Stamford Bridge to protest against the club's membership in the Super League, demanding that banners inside the stadium are taken down.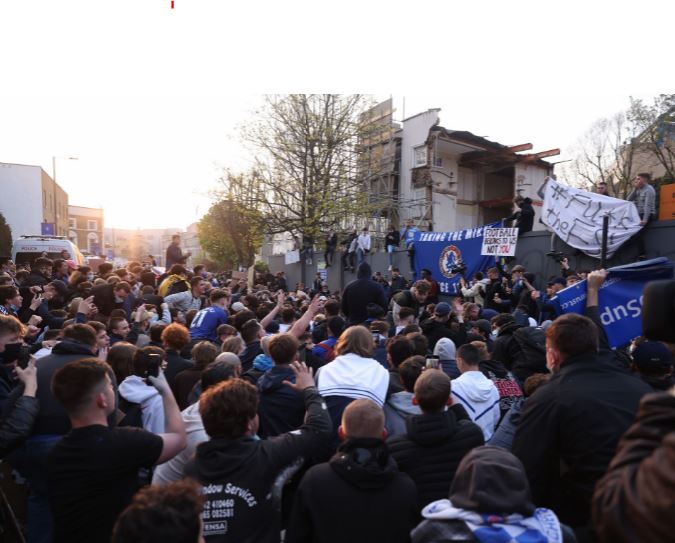 5:00 pm – Bundesliga clubs reject Europa League
Top German clubs Bayern Munich and Borussia Dortmund announced they were not going to be part of the Super League, with French giants Paris St Germain also rumoured to be disinterested.
FIFA Statement - 10:30 pm
World football's governing body FIFA, through its President Gianni Infantino, said Super League clubs could not be "half in, half out" of the recognised soccer system.
"We strongly disapprove. If some go their own way then they must live with the consequences of their choice, either you are in, or you are out. You cannot be half in and half out." Infantino said in a UEFA Congress in Montreux, Switzerland.
"This preposterous arrogance is not wanted anywhere in football outside of the clubs that have drafted this plan," it said. "On behalf of everyone associated with Everton, we respectfully ask that the proposals are immediately withdrawn," said the club on its website.
10: 45 pm - Woodward's resignation as Man United CEO:
In between all this commotion, Man United Chief Executive Ed Woodward sensationally stepped down from his role, with the club announcing he will no longer be the CEO after the end of 2021.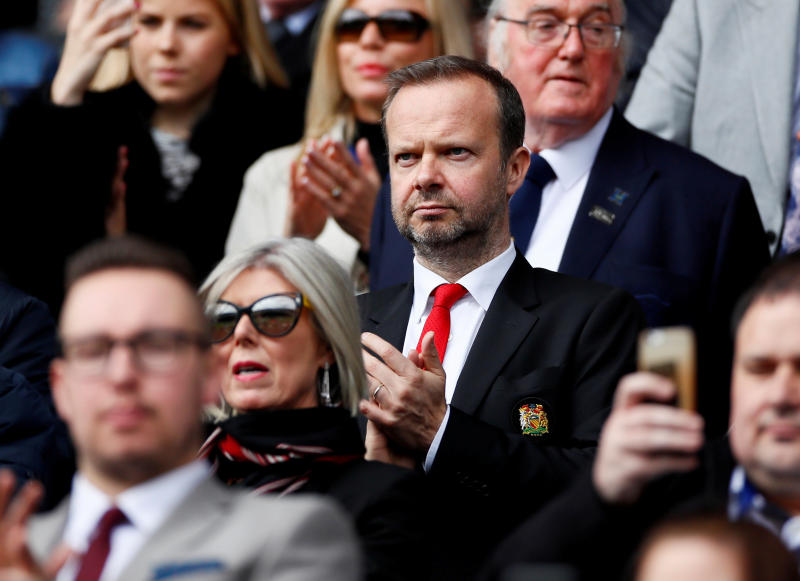 11: 00 pm - Footballers openly reject the proposals:
Liverpool captain Jordan Henderson, who is said to have held a meeting with other Premier League captains on the issue, led club professionals in refusing to join the Super League. Liverpool players posted a common message in their social media: "We don't like it and we don't want it to happen. This is our collective position. Our commitment to this football club and its supporters is absolute and unconditional. You'll Never Walk Alone."
pic.twitter.com/X2ZFqJ9T4L — Jordan Henderson (@JHenderson) April 20, 2021
11: 20 pm – Man City begins procedure to withdraw from Super League.
Immediately after, Man City became the first Premier League club (of the six in the Super League) to announce plans to withdraw from the Super League. Liverpool, Arsenal, Manchester United and Tottenham also issue statements announcing an intent to withdraw, with Arsenal going one further to apologise to fans. Chelsea also withdrew from the league, leaving only the Italian and Spanish sides.
In the final hours of Tuesday, AC Milan, Inter Milan Atletico Madrid, Juventus also announced they were withdrawing from the Super League, with 'The Old Lady' President pouring cold water on rumour he was going to resign. "I'm not leaving the club and who says the opposite brings me luck," Agnelli told Republica.
Barcelona President Joan Laporta is said to be relying on the club's member's vote and won't ratify the club's membership in the European Super League without it.
Wednesday – April 21
2:50 am - Super League Suspended:
#SuperLeague has been officially SUSPENDED ????????

- English clubs have left (Chelsea too, official soon).
- Inter have left, AC Milan are set to leave.
- Juventus and Spanish clubs: waiting for official position.

The whole #SuperLeague has been stopped to "reshape the project". — Fabrizio Romano (@FabrizioRomano) April 20, 2021
Following the exit of all English clubs and some of the other Founder clubs, the European Super League had no choice but to suspend the league, saying they could consider the "appropriate steps to reshape the project."
All Premier League teams involved in the European Super League (ESL withdrew from the competition after the pressure put on them, however, the remaining teams (Real Madrid and Barcelona) have mentioned that the proposal is fully aligned with European law and regulations and their intention is to press ahead as they feel they have 100% chance of being a success, but after checking with the guys at SportsBettingDime.com, the declarations of Barcelona, indicating that they will agreed to the League only if the Season Ticket Holders Assembly approve it might be the brick that makes all this to fall.