European Super League suspended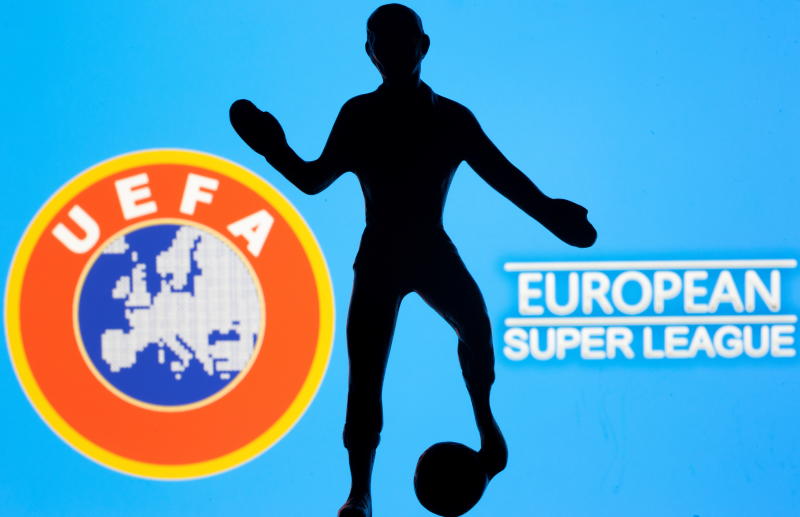 The newly-proposed league for European clubs, aimed at rivaling the UEFA Champions League, the European Super League has been suspended.
This is after a dramatic 48 hours following the announcement on Sunday, April 18, 2021, of advanced plans of the formation of a breakaway Super League in Europe.
Through a statement, it was revealed Twelve of Europe's leading football clubs had agreed to establish a brand new competition, a Super League, controlled by its club-owners.
Six teams from England, three from Spain and three from Italy agreed to take part in this proposed new league, with the anticipation that more clubs will join.
"AC Milan, Arsenal FC, Atletico de Madrid, Chelsea FC, FC Barcelona, FC Internazionale Milano, Juventus FC, Liverpool FC, Manchester City, Manchester United, Real Madrid CF and Tottenham Hotspur have all joined as Founding Clubs. It is anticipated that a further three clubs will join ahead of the inaugural season, which is intended to commence as soon as practicable," read the statement.
However, following pressure from the football fraternity opposed to this new plan, which has seen clubs withdraw from the competition, sources in Europe report the tournament is off.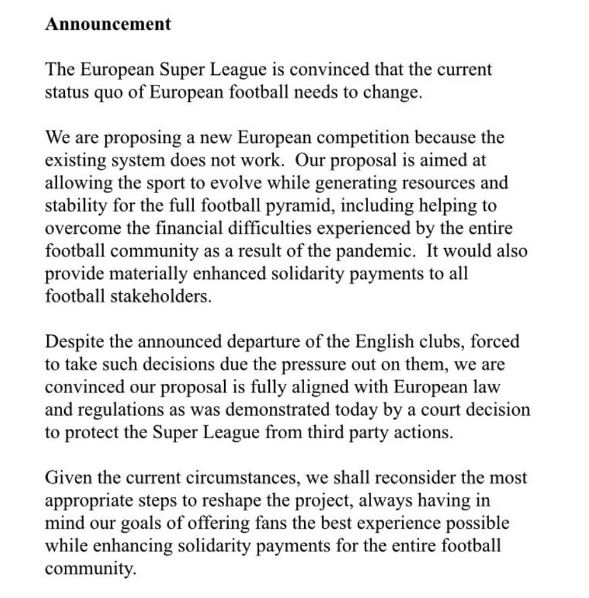 "We are reconsidering the appropriate steps, in order to reshape the project. We're proposing a new competition because the current one isn't working. English clubs have been forced to leave, due to outside pressure," reads part of s statement from the European Super League shared by football reporter Fabrizio Romano.
#SuperLeague has been officially SUSPENDED ????????

- English clubs have left (Chelsea too, official soon).
- Inter have left, AC Milan are set to leave.
- Juventus and Spanish clubs: waiting for official position.

The whole #SuperLeague has been stopped to "reshape the project".

Take a quick survey and help us improve our website

Take a survey

— Fabrizio Romano (@FabrizioRomano) April 20, 2021
All six English teams involved in the plans for the European Super League have officially withdrawn from the tournament, followed by their Italian and Spanish compatriots.
Manchester City were the first to announce disinterest in the plans, releasing a statement which read: "Manchester City Football Club can confirm that it has formally enacted the procedures to withdraw from the group developing plans for a European Super League."
Manchester United, Liverpool, Arsenal, Chelsea and Tottenham followed suit on Tuesday, leaving the competition in tatters.