Man United CEO Ed Woodward to step down at the end of 2021 after 16 years of service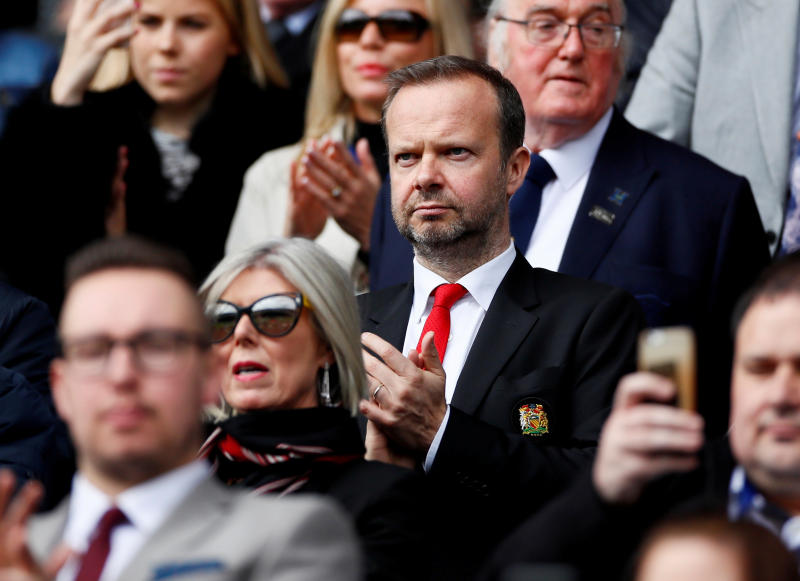 Ed Woodward will step down as Manchester United's CEO at the end of 2021. Woodward is said to have made the decision following backlash due to the club joining the European Super League.
On Sunday, April 18, 2021, the football world was shocked to hear of advanced plans of the formation of a breakaway Super League in Europe.
Through a statement, it was revealed Twelve of Europe's leading football clubs had agreed to establish a brand new competition, a Super League, controlled by its club-owners.
Six teams from England, three from Spain and three from Italy have reportedly agreed to take part in this proposed new league, with the anticipation that more clubs will join.
Man United is one of them. However, the clubs have since officially expressed disinterest in the league, consequently, the league has been suspended.
"I am extremely proud to have served United and it has been an honour to work for the world's greatest football club for the past 16 years. The club is well-positioned for the future and it will be difficult to walk away at the end of the year.
I will treasure the memories from my time at Old Trafford, during a period when we won the Europa League, the FA Cup and the EFL Cup. I am proud of the regeneration of the club's culture and our return to the Manchester United way of playing," said Woodward.
Club statement.

Take a quick survey and help us improve our website

Take a survey

— Manchester United (@ManUtd) April 20, 2021
Ed Woodward has resigned as Manchester United executive vice-chairman because of the #SuperLeague situation. ???? #MUFC

Manchester City and Chelsea have intention to leave the #SuperLeague and are preparing with their legal teams. ???????? #MCFC #CFC
— Fabrizio Romano (@FabrizioRomano) April 20, 2021
What is a European Super League?
This will be a league comprising of elite clubs in European football competitions and will rival the UEFA Champions League's format.
Which clubs would be involved?
Already, 12 teams had been announced as founding members. These include the English elite Man United, Man City, Chelsea, Liverpool, Arsenal, Tottenham, Spain's top three; Barcelona, Real Madrid and Atletico Madrid and Italian sides AC and Inter Milan. It was anticipated that three more would join the group.
When would the Super League start?
A specific launch date has not been given, though the proposal documents suggest somewhere in the 2022-23 season.
How much money would teams get?
The 15 permanent clubs will share a reported 3.5 billion Euros (approximately Sh435 billion) each year.
How it would work?
There will be 18 to 20 teams, with matches set to be played during midweek, followed by a playoff at the end of the season to determine the winner.