Jose Mourinho sacked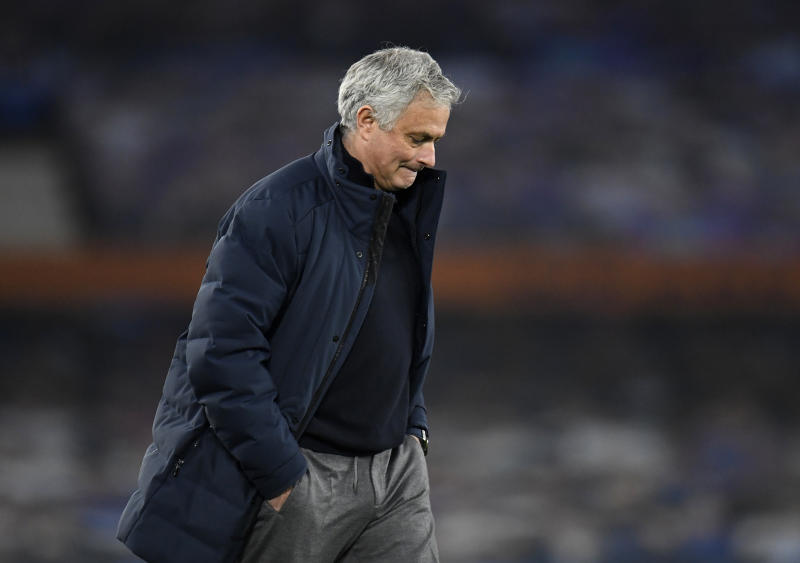 Jose Mourinho has been sacked as head coach of Tottenham Hotspur.
Tottenham are due to face Manchester City in the League Cup final on Sunday, April 25, right after they tackle Southampton in the Premier League on Wednesday, April 21.
Spurs are currently seventh on the log, five points off the Champions League spots.
"Jose and his coaching staff have been with us through some of our most challenging times as a Club. Jose is a true professional who showed enormous resilience during the pandemic. On a personal level, I have enjoyed working with him and regret that things have not worked out as we both had envisaged. He will always be welcome here and we should like to thank him and his coaching staff for their contribution," said the club on their website.
Following the club's disappointing second half into the season, Mourinho's tumultuous tenure comes to an end at a time when the club is reportedly focusing on joining the European Super League.
First-team coaches Ryan Mason and Chris Powell will likely take over temporarily, as Chairman Daniel Levy looks for a suitable replacement.
The Club can today announce that Jose Mourinho and his coaching staff Joao Sacramento, Nuno Santos, Carlos Lalin and Giovanni Cerra have been relieved of their duties.#THFC ?? #COYS — Tottenham Hotspur (@SpursOfficial) April 19, 2021
The irascible Mourinho has been in the spotlight in recent weeks over the club's performances and his utterances after matches.
Case in point: On Sunday, the Portuguese manager got into a heated war of words with Man United star Paul Pogba, after the Frenchman claimed Mourinho would go against his players, while he was still in charge of Man United.
"What I have now with Ole is different, he wouldn't go against the players. He wouldn't go against the players. Maybe Ole wouldn't pick them, but it's not like he puts them on the side like they don't exist anymore. That's the difference between Mourinho and Ole," said Pogba.
Mourinho responded by saying he didn't care about what the World Cup star had to say.
"I would like to say I couldn't care less with what he says. I am not interested at all," he said.