Referee Doreen Kendi's love for the game and camera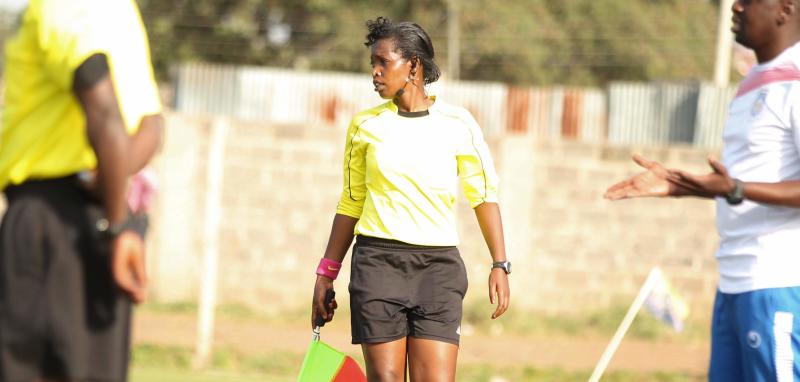 The smiley face of Doreen Kendi lit up the mood at the Graphic Studio, a small photo booth in Thika where she freezes moments into beautiful images.
Kendi is not your typical photographer. Behind the soft voice and joyful mood that she wears daily to her new work station after President Uhuru Kenyatta suspended all sporting activities for the second time, is a true hustler breaking the barriers in two male-dominated fields of photography and refereeing.
She is a versatile woman. A lady of many thoughts and deeds. In the studio, Kendi is your normal photographer - a humble employee, who follows instructions to a fault; and in her other life, she is a dreaded referee often running along the touchline while shouting instructions in the bumpy pitches that define the Kenyan football landscape.
On the field, she is feared and respected. Male and female players as well as members of the technical bench know her as a no-nonsense match official.
She literally calls the shots just as she does with her cameras back in the studio.
"People always mistake us for what we aren't. They look at referees and think that we are anti-social and unfriendly. That's not true. We are just normal human beings," Kendi, who trained in film and photography, dispels the negative stereotype attached to her football job.
"Our relationship with the public at times is mistaken for that of police and civilians, but generally, referees are friendly outside the pitch," she said.
Her journey into the murky world of football reads like a script from a Hollywood blockbuster.
Take a quick survey and help us improve our website
Take a survey
"I can't say that refereeing is something I ever wanted to do. It was all a coincidence," the Mount Kenya University alumnus told The Standard Sport.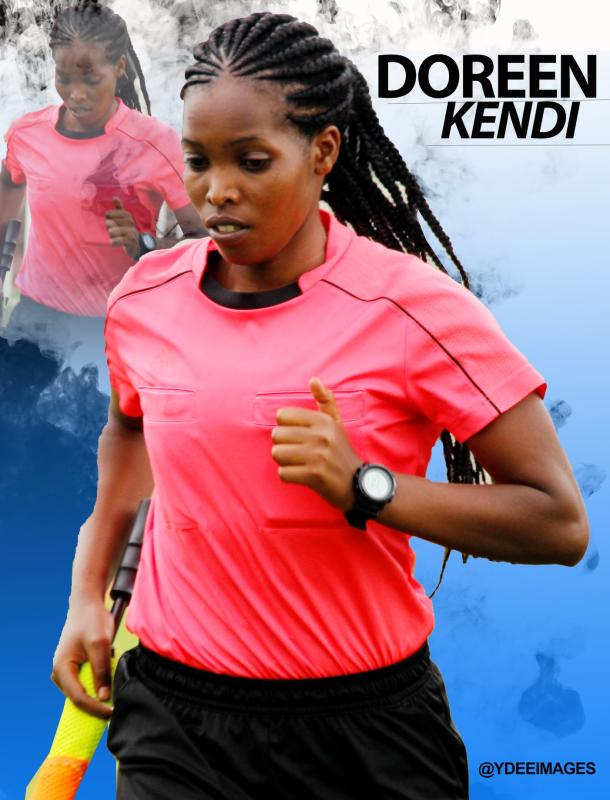 It took just a simple trip to Nakuru Primary School sometime in 2013 for Kendi to have a change of heart, a move that would see her fall in love with the beautiful game of football.
"I was walking around in Nakuru when I came across a group of ladies who were training in football. After the session, I approached one of them to inquire if I could join them the following day for training," she recalls.
"In the process of our conversation, I was informed that there was a training course ongoing in town and certificates would be issued upon completion and because I had a free afternoon, I decided to go with them,'' Kendi remembered how she first came into contact with football officiating.
This life-changing meeting was a national refereeing course that was being conducted by an Fifa referee, Davies Omweno.
"When the result came out, I was so surprised that I had actually passed and that's how I became a referee," added Kendi.
She has since gone ahead to officiate hundreds of matches after football opened a whole new world to Kendi, who almost threw in the towel after she was verbally abused by a fan in her early days in the profession.
"I've never been hurt like that in my life," Kendi recalled as her voice suddenly dims from the other end of the line.
"It was in 2014 when a fan insulted me. I was deeply hurt. That act made me stop officiating for the whole year until my colleague Caroline Kiless came to my house and convinced me to go back to the field."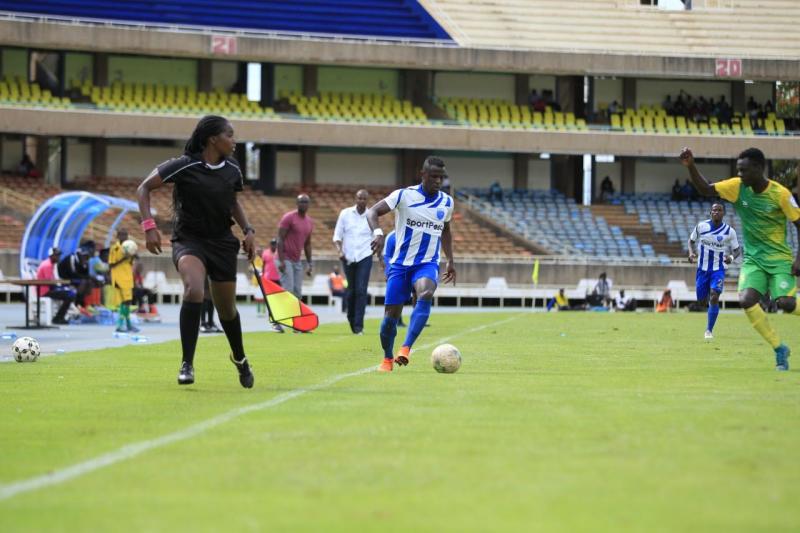 Her maiden match at the Kenyan Premier League was a fixture at the Afraha Stadium in Nakuru between hosts Ulinzi Stars and AFC Leopards.
"I didn't understand a thing in that match. I didn't understand much of the rules so I just did what I felt was right," she recalled.
To her, that match remains the most memorable moment in her refereeing career until that moment when it was almost ruined by an unkind act of a fan.
"The only challenging thing about this job is that sometimes fans say nasty things about you, most of which are not true anyway, but if you are mature enough, then you just brush it off and move on."
"But it can really get into you, if you are still young in the game. It is that bad," added Kendi who believes that the establishment of women's league has led to the growing number of women referees in Kenya.
"Now we have so many women's competitions and of course, we also get motivation from fellow women like Damaris Kimani and Tabitha Njoroge, who pioneered the way."
Officiating has been a major source of revenue stream for Kendi, a quick learner who now puts her photography skills into practice to fend for her family following the suspension of sports activities.
"You have to be adaptive in life. It is not easy, but you have to appreciate the little you get. I only wish that the president would lift the ban on sport because exercise is one of the many ways to fight Covid-19," she said.
But until the ban on sporting activities is lifted, Kendi will have to depend on her photography skills to make ends meet.