Mwendwa assures fans that football is safer in his hands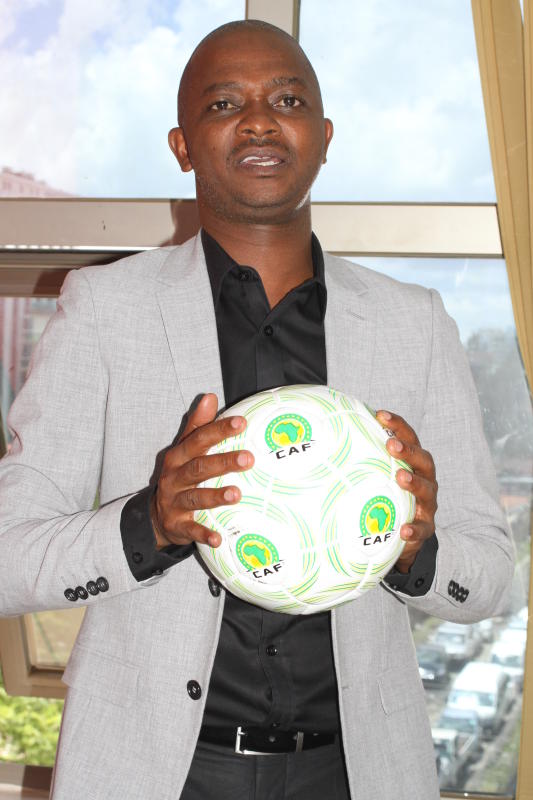 Kenyans should prepare themselves to be under Nick Mwendwa's presidency for at least two more terms (eight years), the Football Kenya Federation (FKF) president has said.
Mwendwa, 42, who is currently serving his second four-year term after being re-elected in October last year, has set his eyes on the Fifa Council post for the African Anglophone nations in the next election in 2025.
Nigeria Football Federation (NFF) president Amaju Melvin Pinnick clinched the post in this year's elections held last month in Morocco.
Having withdrawn his candidature for the post for the second time in a row after first stepping down in 2018, the FKF boss feels he can only achieve his dream of sitting on the powerful Fifa Council while still the FA president.
And according to Mwendwa, the amended FKF constitution allows him to contest for two more terms after the expiry of his current term in October 2024.
"At least by the laws now, I will still be around in the next elections. So, Kenyans should be prepared to be under my leadership for at least two more terms. Football is a lifetime," Mwendwa told Standard Sports.
"When you choose it, you die with it: I will forever die with it. Of course, people will say I'm overstaying in office, but just like any other person, you can't think clearly in your first term," added Mwendwa.
"It is only in the second and third terms that you might be able to achieve some things. I'm lucky we qualified for the 2019 Afcon in my first term. I'm now dreaming for Qatar World Cup and 2023 Women's World Cup in Australia and New Zealand."
"From my conversation with Senegal FA president, for you to build a nation that loves football, the cycle comes in four years. On the minimum, you need two and half cycles to put your federation in order. He told me it took him nine years as president to make the team stable. Now, he is the CAF vice president and you can see why his country is also doing well."
And while admitting that the federation will not disburse a monthly grant of Sh800,000 to FKF Premier League clubs following a notice from their sponsors, Mwendwa called for a quick return to leagues action to help national teams prepare for upcoming assignments.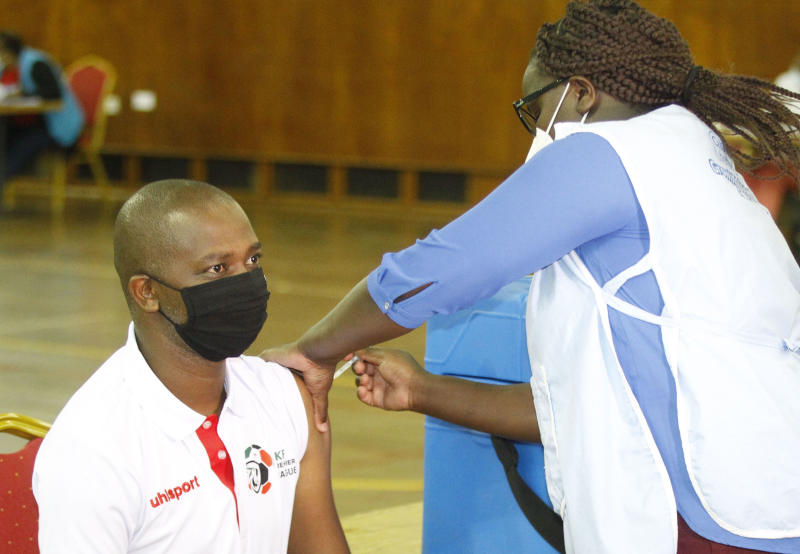 Both national men and women teams, Harambee Stars and Harambee Starlets, are set to kick off their World Cup qualifiers in June. Stars are scheduled to host Uganda in a Group E tie on the weekend of June 5-6 before flying out to Rwanda the following weekend.
Starlets are expected to face Zambia's Copper Queens away in a friendly on April 24 ahead of the qualifiers.
About 800 players and officials from 11 Nairobi-based Premier League clubs were vaccinated against Covid-19 on Saturday as the league prepares for resumption.
"The situation in the Kenyan football is now more urgent and we need the players back on the pitch because the World Cup qualifier between Kenya and Uganda is just two months away," said Mwendwa.
"Harambee Starlets also have the Afcon-cum-World Cup qualifiers the same month. We need to prepare these teams adequately for those competitions. Unfortunately, all our opponents from Mali, Uganda and Rwanda don't have lockdowns; all their leagues are active."
"Since most of the Premier League players have already been vaccinated, we are optimistic of getting back to action in two weeks or so."