Hope springs eternal in talent-rich Kibera slums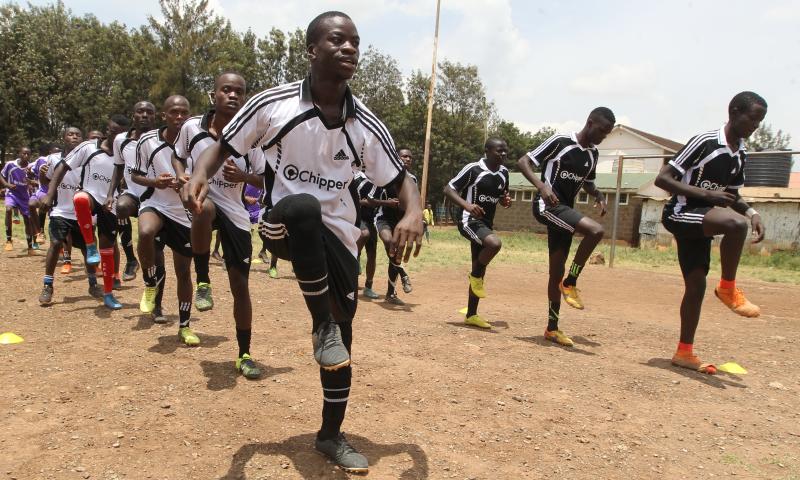 Eighteen-year-old Humphrey Momanyi is a first-year Mass Communication student at Kenyatta University.
He owes it to the sports mentorship he got from the Kibera Angels Academy, which has moulded him to a responsible youth and now an inspiration to many young boys and girls in the impoverished Kibera slums in Nairobi.
Momanyi comes from a family of six, with two girls and four boys, but at his young age, it is him whom parents and siblings are looking up to turn the fortunes of the family around.
"It has not been easy for me, but I am seeing some light at the end of the tunnel for my family. Football has brought me from hopelessness to what I am today," Momanyi.
Momanyi's shoulder is simply laden. He not only holds the hopes of his family but is an inspiration to over 100 young boys and girls who every Saturday morning meet at Ayany Primary School in Kibera to play football under the tutelage of coach Muhidin "Dino" Abbas.
"Life has not been easy. At times we go without food, our house has no basic needs like water and electricity. We can hardly afford a meal," Momanyi says.
Momanyi could have easily slipped into crime. Most of his peers have. Some have been victims of mob justice, others have succumbed to police bullets while others are wasting away abusing drugs.
But in 2017 when the Kibera Angels Academy was formed, he saw hope.
Take a quick survey and help us improve our website
Take a survey
"Coach Dino offered us hope and opportunity to use football to escape from our daily problems," he says. Dino set up the academy in 2017 to give back to the community.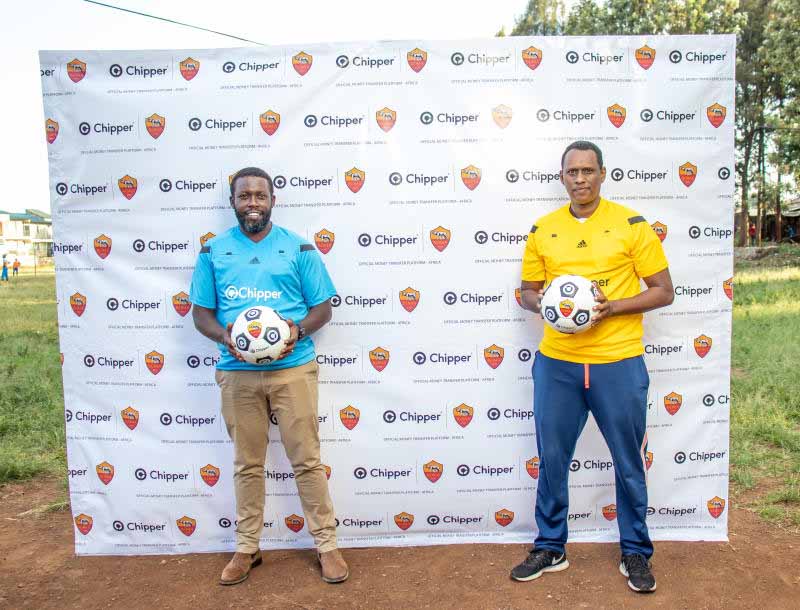 Together with a football enthusiast James Oduor "Cobra" they set up the Kibera Angels academy to help young boys and girls who could not afford to pay fees at other football academies.
"We marshalled a few friends, bought balls and other equipment and started this academy. Together with Odu (Oduor Cobra) we invited boys and girls to come and train for free," says Dino, who holds a Uefa coaching licence from the Future Alliance of the United Kingdom.
"When we set up this academy, we were surprised. Within one week we had 30 boys and after a month we had almost 70 boys and 20 girls registering," he says.
While disaster was to hit the academy two years ago when Odu Cobra was killed in a terrorist attack at the Dusit 2 hotel in Nairobi, the academy has continued to grow and owes part of this growth to him.
Three years down the line, the academy now has a team registered in the FKF County League, Momanyi being the captain of the side.
Today, the team is lucky to enjoy the sponsorship of a money transfer company Chipper which has offered not only to meet the basic expenses of the senior team but is also linking them with Italian Serie A side Roma.
Chipper partners with Roma as the official Money Transfer Platform for Africa and a partner to advance youth football skills in Africa.
Chipper Cash country manager Leon Kiptum says supporting Kibera Angels is part of their initiative to empower the community and especially the underprivileged through football.
"Kibera Angel's objective to rally young boys and girls and use football to take them off social ills like drug abuse, crime and prostitution align very well with our objective and our vision for unlocking opportunities and developing football in Africa," Kiptum says.
Kiptum says Kibera Angels move to involve young girls in their programme was very inspiring.
"We know how vulnerable young girls in the slums are. Some are exposed to prostitution at a very young age but through this initiative, Kibera Angels is offering them an alternative podium to express themselves through sport," added Kiptum.
But the academy remains in constant need of support.
"We need supporters to come and aid the young boys and girls. Some of them cannot afford even bus fare to come for training. They walk from as far as Laini Saba and Soweto to come here. They arrive tired but because of their love for the game, they train," observes coach Dino.
"Some do not have football boots, they play bare-footed, but they are not losing hope," he adds.
Players from Sofapaka, Kenya Commercial Bank and Mathare United usually offer mentorship.
It is from such mentorship that Momanyi has managed to make it to the Kenyatta University from the Soweto slum. He now inspires a whole community of young boys and girls.