Football club fined Sh280,000 for wearing jerseys marked using a felt pen [Photos]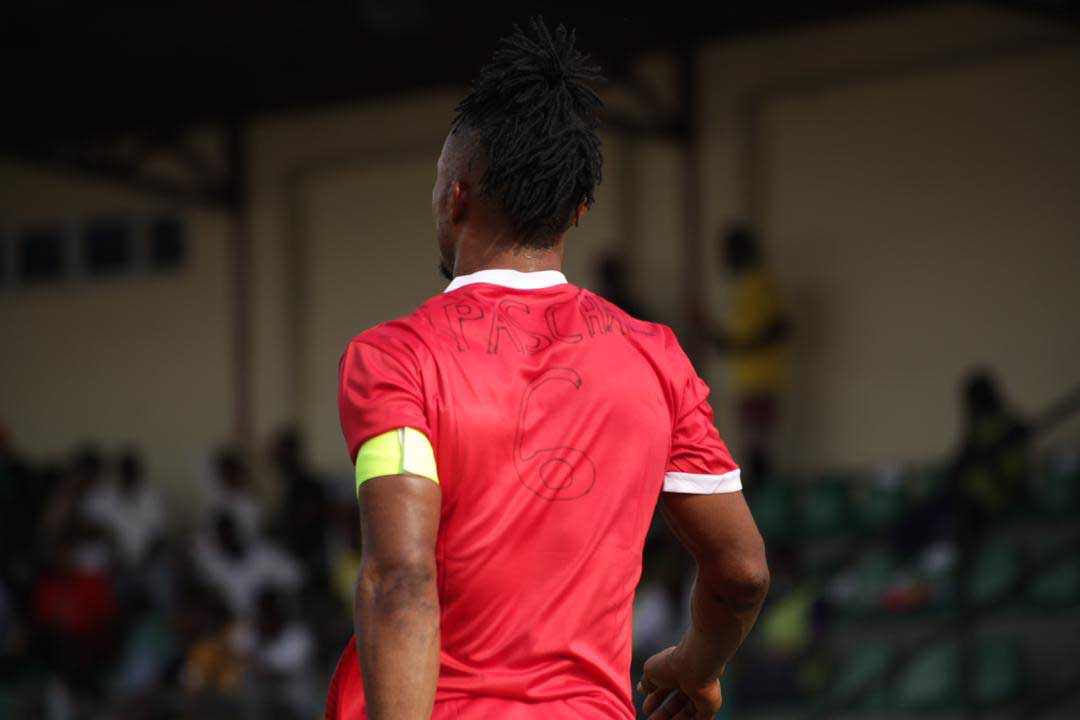 On Sunday, February 7, Heartland Owerri took to the pitch for their matchday nine Nigeria Professional Football League (NPFL) clash away to Mountain of Fire and Miracles Football Club (MFM).
Heartland sought luck against MFM, who sat just three points above them in the 2021 NPFL.
At the Agege Stadium Ijaye Lagos, Nigeria, Heartland decided to pull off a peculiar look, plain red jerseys (shirts and shorts) with blue socks, ones without the team logo, names and numbers of the fielded players.
Outlets in Nigeria reported the jersey name and number-indication was instead done using a pen.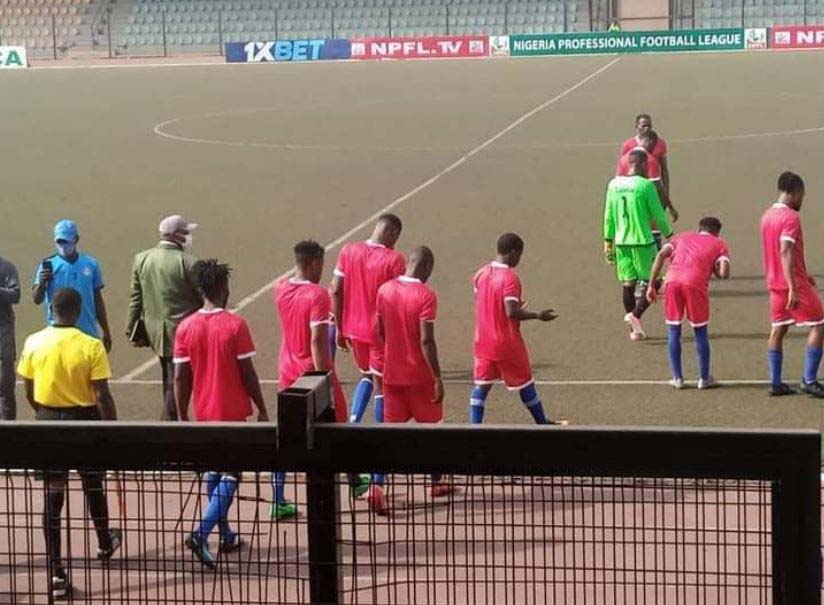 The League Management Company (LMC) fined Heartland one million Naira (N1 million/ approximately Sh288,000) for breaching the league's code of conduct.
"Heartland has been charged for breaching the NPFL Framework & Rules in the Matchday 9 game at MFM FC. Heartland breached the NPFL Framework & Rules after shirts & shorts worn by its players didn't display numbers, surnames, club name and logo. A fixed penalty of N100,000 is imposed on Heartland as well as a fine of N1 million for the breach. Heartland has 48 hours to appeal the sanction," said the LMC in a statement.
The statement explained Heartland breached Rules B9.7-8 for "non-display of name and number on Kits" as well as Rules B9.26 for "wearing unregistered kits".
Jimoh! Akuneto!

"..how does winning away for the first time in #NPFL21 make you feel?" ???? #MFMHEA pic.twitter.com/gTBr1WNIeo — Heartland FC (@HeartlandFC_ng) February 7, 2021
However, should the instance have been unavoidable, it was also a stroke of luck, as Heartland beat MFM 2-1 to pick up their first away win of the season.
They are now 15th on the log, with 10 points after nine rounds.
Heartland has been charged for breaching the NPFL Framework & Rules in the Matchday 9 game at MFM FC #NPFL21 — League Management NG (@LMCNPFL) February 9, 2021