Goalkeeper left needing FIVE stitches after horrific kick on face [Photos]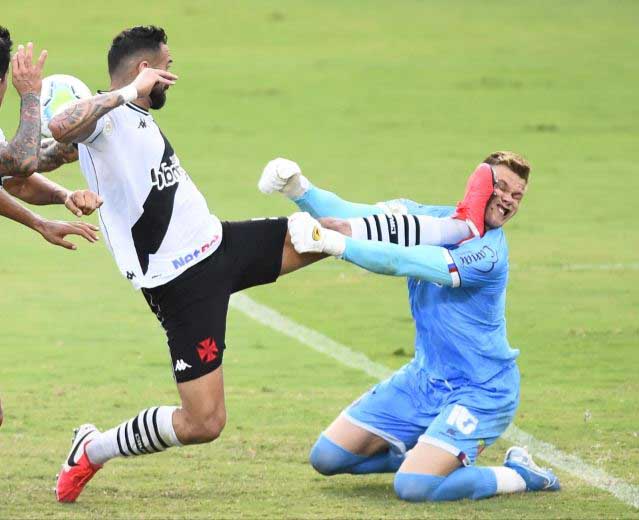 Bahia's Brazilian goalkeeper Douglas Friedrich was left seeking medical attention on Sunday, January 31 following a horrific kick to the face by Vasco Da Gama defender Leandro Castan.
In a Brazilian Serie A match pitting 14th and 15th, 32-year-old Douglas was brutally booted on the face following a teasing Vasco Da Gama freekick, which Castan attempted to connect to.
Among several players attempting to get on the end of the cross, Vasco's Castan flew in with his studs raised, kicking Douglas with full force on the face.
While Bahia players rushed to check on their goalkeeper, others circled the referee, demanding a booking.
Following a VAR review, the goal was overturned, with Vasco's Castan receiving a direct red card for dangerous play.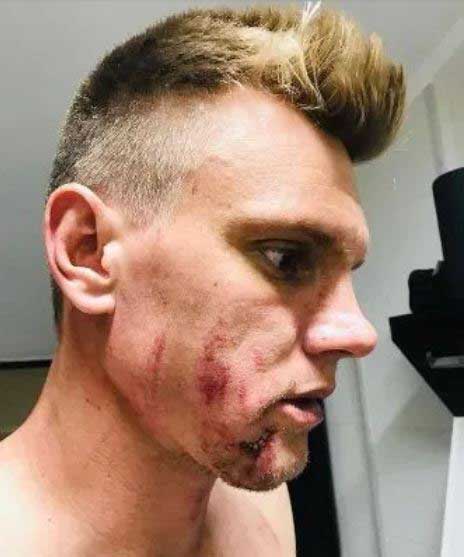 Goalkeeper Douglas was subbed off immediately and rushed to hospital where he reportedly had five stitches.
Unfortunately, apart from the red Card and kicking drama, the teams played out a drab goalless draw.