Kariobangi Sharks and Betway renew shirt sponsorship deal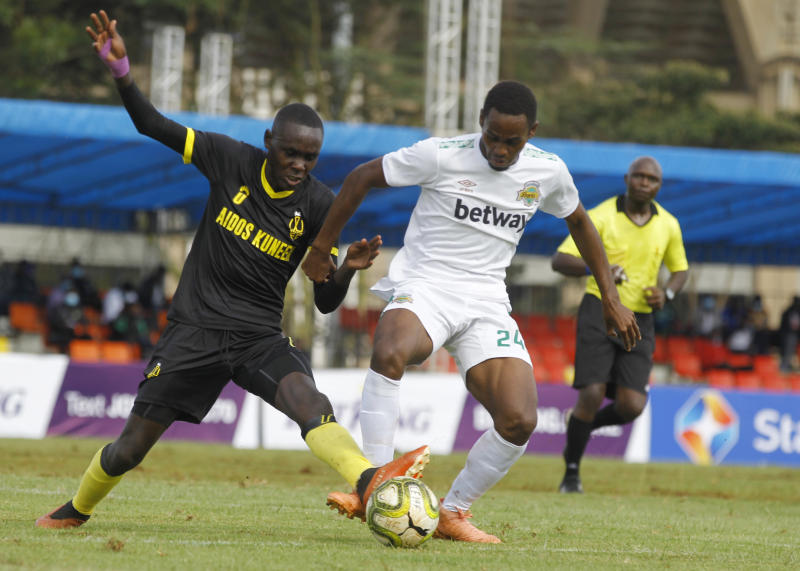 Betting firm Betway Kenya and FKF-Premier League side Kariobangi Sharks have agreed to renew their existing shirt sponsorship deal for one more year.
The new deal of an undisclosed amount which was launched on Thursday in Nairobi will see the former domestic cup winners continue wearing Betway-branded jerseys until November 2021. Betway's current deal with Sharks had expired last month.
This is a big boost for Sharks, who have so far garnered four points (4-0 Wazito and 0-0 Nzoia Sugar) from their opening two matches of the 2020/21 FKF-Premier League season.
The William Muluya-trained side is set to clash with newcomers Bidco United at Utalii Grounds today (3pm).
Sharks chairman Robert Maoga was more than grateful to Betway for agreeing to extend their partnership during this difficult time that has been brought about by the coronavirus pandemic.
"We are pleased by the renewal of the contract for another year, cognisant to the fact that it has been a tough time with the Covid-19 outbreak," said Maoga.
"Extending the contract shows the confidence the two brands have with each other. Betway stood with the players and offered assistance during this Covid-19 period – when football had been halted – to improve the lives of the players and their families. For this we are grateful and look forward to creating value in the foreseeable future through this partnership."
Betway Kenya PR and Media Executive Karen Njerenga was equally excited about the new deal.
"The organised nature the team and its management possesses has proven very encouraging for us as a brand, thus we arrived at the decision to renew our partnership with them," said Njerenga.