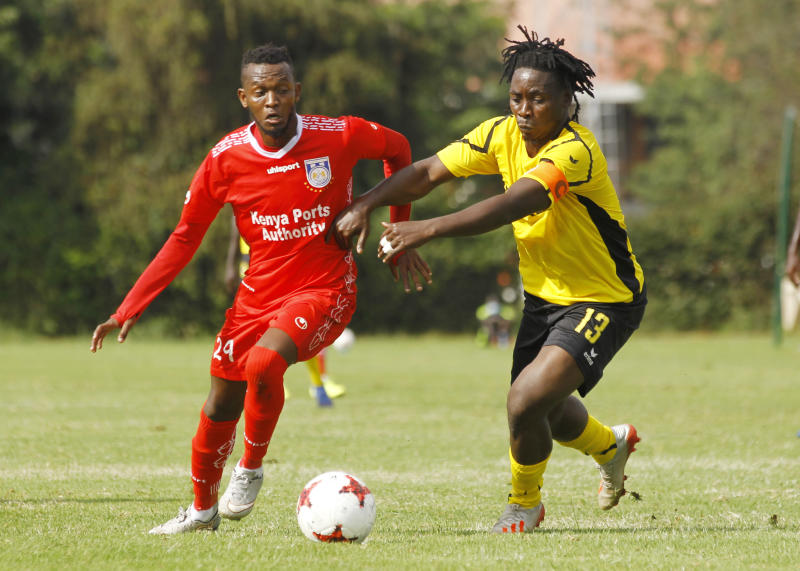 Bandari's Odhiambo insists brewers draw feels like two dropped points.
On ordinary days, Tusker FC would be cruising with impressive results in the FKF Premier League.
But these aren't ordinary days for the former champions. They are a side that is struggling to find that winning formula, two rounds of matches into the new season.
Head coach Robert Matano has blamed lack of pre-season action for his side's poor start.
The 11-time Kenyan champions lost 2-1 to AFC Leopards in their opening match of the campaign before playing to a barren draw against Bandari at Utalii Grounds, on Sunday.
Unlike most clubs, the brewers have only had eight full-time training sessions since the government allowed the return of the Premier League on November 28.
Though his players struggled with fitness and appeared to be short of rhythm in the opening two matches, the two-time league winner is not worried with their winless run.
"I think the performance against Bandari was commendable. We have been combining two things. We are playing in the Premier League, which forms part of our pre-season sessions because we didn't prepare well due to Covid-19 pandemic. We didn't have a enough time to prepare unlike Bandari and other teams," said Matano.
"Although we didn't have more punch upfront, I feel a draw is not a bad result. We didn't create enough scoring chances, but we are going to work on it because it's something we have not been doing for a while. For us, we are trying to force it, but I believe we are on the right path."
"It doesn't matter even if we are winless because we have not played for long. This is the second match and we know we are the least prepared team in the league. We have now trained full-time for eight days since the league started. So, I don't blame my players, we are on the right path."
"Fitness comes on how you workout and the duration taken, so this will come as we continue training. In fact, we are not yet at 50% in our fitness level." But on the other side, Bandari coach Ken Odhiambo feels his side that defeated Sofapaka 1-0 in their first match, dropped two points against the brewers.
"I feel we lost two points considering the chances we created. We had many scoring chances. It's hard but we leave here with our heads high ahead of Friday's game against City Stars," said Odhiambo
"The boys did their part, so it's our job to go back to the drawing board and correct the mistakes."
On the return of the dependable trio of Johanna Mwita, Yema Mwana and William Wadri from injury and their profligacy in front of goal, the former Kenyan international said: "I think the boys were always in a hurry to score but I believe we are still growing as a team and we will have different results as the league progresses."