Standard Sports Fantasy Premier League Gameweek 10 winners and losers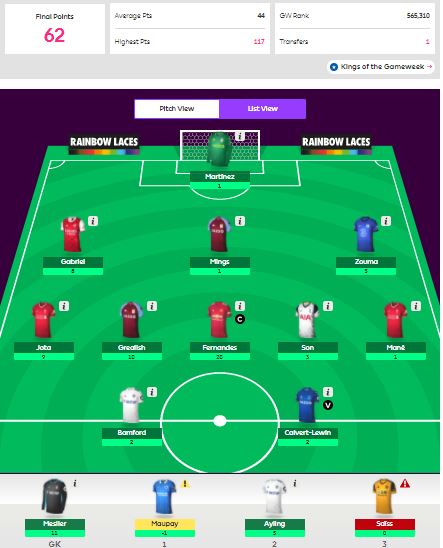 The Premier league never misses its fair share of drama. Gameweek 10 had its thrills and spills, with teams in the top four failing to register wins.
Tottenham and Liverpool are tied at the top with 21 points, the Londoners with a seven-goal difference at the top.
From home, fans have the chance of managing their own customised teams through the Fantasy Premier League. The team is awarded points based on individual performances following every Gameweek.
Gameweek 10 in the Fantasy Premier League saw over eight million transfers made, with Liverpool's Portuguese attacker Diogo Jota the most transferred IN player.
Leicester City striker Jamie Vardy was the most captained. Manchester City's Algerian winger Riyad Mahrez emerged 'King of Gameweek 10' with 21 points.
Other most transferred players include Mahrez, Southampton's free kick specialist James Ward-Prowse, Newcastle striker Callum Wilson and Manchester United's Bruno Fernandes. A total of 121,238 Wildcards were played.
The Standard Sports Team (STANDARD SPORTS FC) is also on Fantasy Premier League and is currently ranked 576th with 414 points in its league, STANDARD SPORT LEAGUE.
Take a quick survey and help us improve our website
Take a survey
The league has 696 members. On Gameweek 10, we scored 62 points.
Here are the 10 managers who scored the highest points in Gameweek 10 in the Standard Sports League.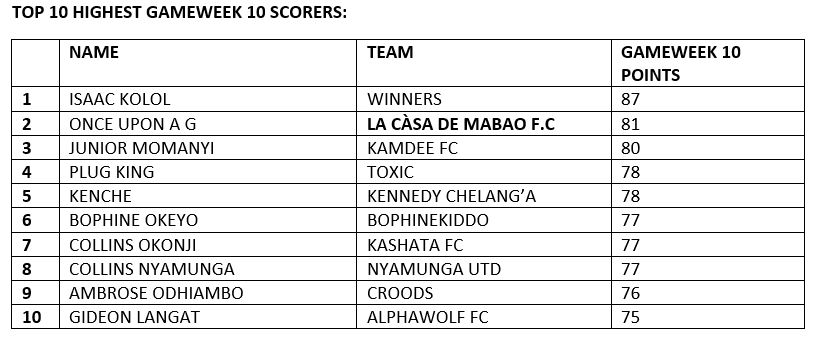 To join the STANDARD SPORT LEAGUE, use the code 4xl49e or use the following link: https://fantasy.premierleague.com/leagues/auto-join/4xl49e