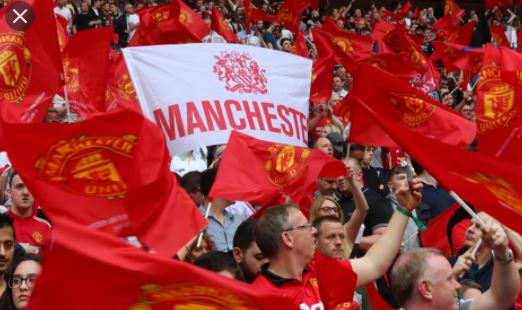 Football or soccer as it is referred to in some countries is one of the most popular sports in the world.
The coronavirus pandemic might have robbed the world the opportunity to hear the crazy chants from fans in stadiums, but football will continue and supporters will be hoping the virus will be defeated soon.
Football is home to some of the sport's most passionate fans, from the wild supporters of Brazil to the fan-filled yellow wall of Germany's Borussia Dortmund.
Hardcore fans show their support for the teams they love in some incredible ways — but which of the world's clubs do it the best?
While conceding that an abundance of worthy football clubs didn't make the cut, here's a look at the eight teams with the most passionate and loyal fans in the world in no particular order.
1. Borussia Dortmund
Anyone who has experienced the infamous 'Yellow Wall' will tell you just how incredible it is.
There are not many stadiums in the world that can produce the sight and sound the Borussia Dortmund fans do with their flags and displays.
The club have won eight league championships, four DFB-Pokals, one UEFA Champions League, one Intercontinental Cup, and one UEFA Cup Winners' Cup.
Founded in 1909 by eighteen football players from Dortmund, the football team is part of a large membership-based sports club with more than 145,000 members, making Borussia Dortmund the second-largest sports club by membership in Germany.
The club, BVB, has active departments in other sports, namely in women's handball. Since 1974, Dortmund have played their home games at Westfalenstadion; the stadium is the largest in Germany, and Dortmund has the highest average attendance of any association football club in the world.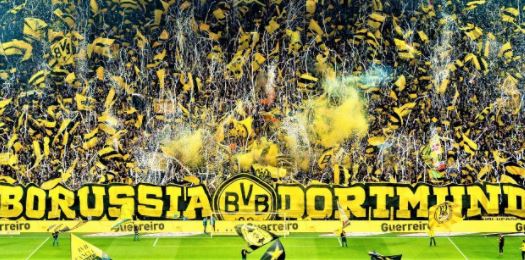 2. Real Madrid
Spanish LaLiga's Real Madrid comes at the top of the list of football clubs with highest fans in the world.
Success naturally attracts attention and creates affection! And that's the case with Los Blancos.
They have won 13 Champion Leagues and 34 LaLiga titles so far which has turned them to the most successful club in Europe.
Real tend to buy superstars and that's why they are called Galacticos which means "galactic" in Spanish, but in particular, refers to footballers at superstar levels.
Great players such as the five-time Ballon d'Or winner Cristiano Ronaldo, Zinedine Zidane, Luis Figo, David Beckham, Kaka, Makelele, Xabi Alonso, and Steve McManaman have all played for the LaLiga giant sometime during their careers.
Founded on March 6, 1902, as Madrid Football Club, the club has traditionally worn a white home kit since inception.
The word real is Spanish for "royal" and was bestowed to the club by King Alfonso XIII in 1920 together with the royal crown in the emblem.
The team has played its home matches in the 81,044-capacity Santiago Bernabéu Stadium in downtown Madrid since 1947.
Unlike most European sporting entities, Real Madrid's members (socios) have owned and operated the club throughout its history.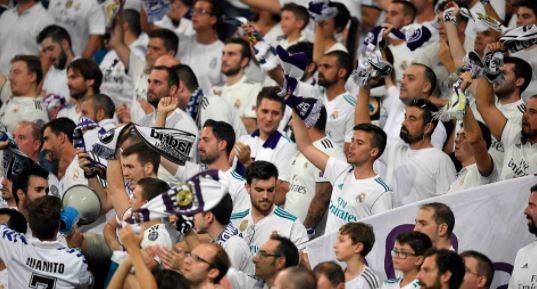 3. Barcelona
Barcelona is said to have around 220 million supporters across the globe and is also one of the richest football clubs in the world with annual revenue of more than €800 million (Sh104 billion).
Maybe these days the name, Barcelona, is mostly associated with the name, Lionel Messi. Some believe the club has gained lots of supporters since the Argentinian superstar has played for them for years.
However, one cannot say the club's achievements have not played a part in its popularity if one knows that they have won 26 LaLiga titles and 30 Copa del Rey until now.
Domestically, Barcelona has won a record 74 trophies: 26 La Liga, 30 Copa del Rey, 13 Supercopa de España, 3 Copa Eva Duarte, and 2 Copa de la Liga trophies, as well as being the record holder for the latter four competitions.
In international club football, the club has won 20 European and worldwide titles: 5 UEFA Champions League titles, a record 4 UEFA Cup Winners' Cup, a joint-record 5 UEFA Super Cup, a record 3 Inter-Cities Fairs Cup, and 3 FIFA Club World Cup.
Blaugrana was ranked first in the International Federation of Football History & Statistics Club World Ranking for 1997, 2009, 2011, 2012, and 2015[6][7] and currently occupies the third position on the UEFA club rankings.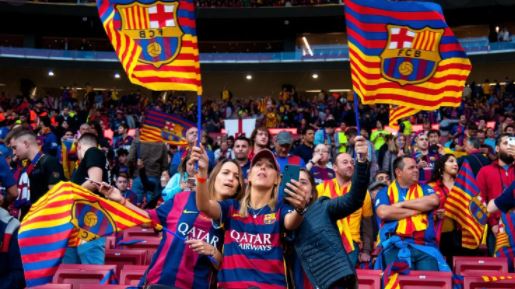 4. Manchester United
Manchester United is a truly global phenomenon, with hundreds of millions of followers around the world and, at the last count, 206 official Manchester United Supporters' Clubs (MUSC), from as far afield as Brazil and Australia.
The club competes in the Premier League, the top flight of English football. Nicknamed "the Red Devils", the club was founded as Newton Heath LYR Football Club in 1878, changed its name to Manchester United in 1902 and moved to its current stadium, Old Trafford, in 1910.
United have won more trophies than any other club in English football, with a record 20 League titles, 12 FA Cups, five League Cups and a record 21 FA Community Shields.
United have also won three UEFA Champions Leagues, one UEFA Europa League, one UEFA Cup Winners' Cup, one UEFA Super Cup, one Intercontinental Cup and one FIFA Club World Cup.
In 1998–99, the club became the first in the history of English football to achieve the continental European treble.
By winning the UEFA Europa League in 2016–17, they became one of five clubs to have won all three main UEFA club competitions.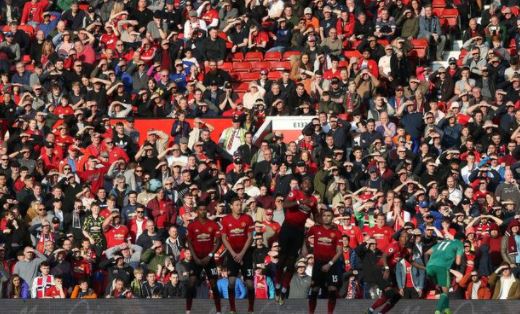 5. Liverpool
Liverpool fans live and breathe their club. Their Anfield home is defined by the sound of 'You'll Never Walk Alone' roaring from the Kop.
When they play in Europe the passion of the home crowds and the travelling support is the stuff of legend.
Domestically, the club has won nineteen League titles, seven FA Cups, a record eight League Cups and fifteen FA Community Shields.
In international competitions, the club has won six European Cups, more than any other English club, three UEFA Cups, four UEFA Super Cups (also English records) and one FIFA Club World Cup.
Liverpool have long-standing rivalries with Manchester United and Everton. The team changed from red shirts and white shorts to an all-red home strip in 1964 which has been used ever since.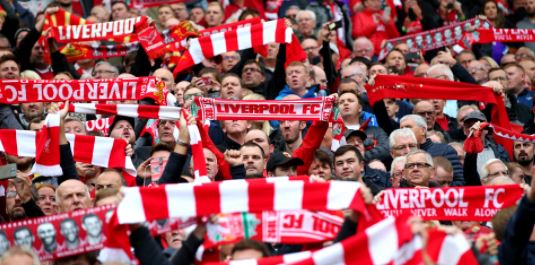 6. PSG
Paris Saint-Germain have shown that football fans don't have to be local to be passionate.
The French champions have a huge global fanbase, demonstrated when their collaboration with Nike Jordan was snapped up by supporters worldwide.
PSG are one of France's most successful clubs, having won more than 40 official honours, including nine league titles and one major European trophy. Their home ground is the Parc des Princes.
Founded in 1970, PSG won their first major honour, the French Cup, in 1982 and their maiden Ligue 1 title in 1986.
The 1990s was among the most successful periods in PSG's history; they claimed their second league crown, three French Cups, two League Cups, two French Super Cups and, most notably, the UEFA Cup Winners' Cup in 1996.
Led by big superstars in Kylian Mbappe and Neymar, PSG managed to reach the UEFA Champions League final for the first time ever in the 2019/20 season, a match they lost to Germany's Bayern Munich.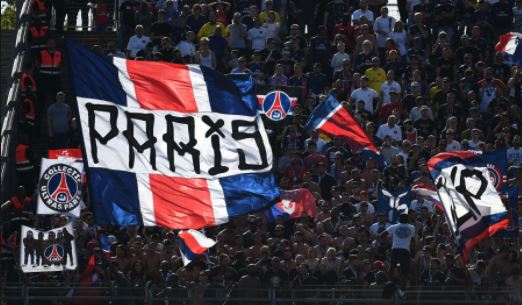 7. AS Roma
Italian Serie A giants Roma have a following that can intimidate any rival team when they come to the Stadio Olimpico, a stadium they share with Lazio.
The incredible support has even kept players loyal to the club, including legend Francesco Totti, who played his entire career at Roma.
The club based in Rome was founded by a merger in 1927. Roma have participated in the top-tier of Italian football for all of their existence except for 1951–52 season.
They have won Serie A three times, in 1941–42, 1982–83 and 2000–01, as well as winning nine Coppa Italia titles and two Supercoppa Italiana titles.
In European competitions, I Giallorossi won the Inter-Cities Fairs Cup in 1960–61 and were runners-up in the 1983–84 European Cup and the 1990–91 UEFA Cup.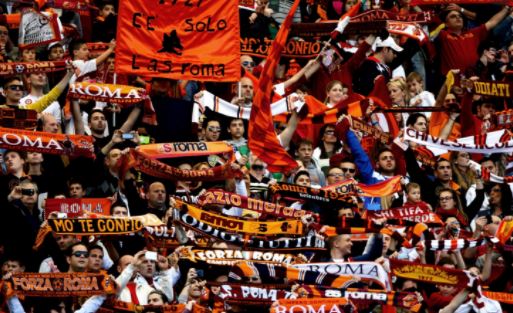 8. Celtic
Celtic have dominated Scottish football in recent years and their Green and White Army have been there every step of the way.
Celtic Park is one of world football's loudest stadiums as the fans belt out songs in support of their team weekly.
Our very own Harambee Stars captain Victor Wanyama on 9 July 2011, finally completed a £900,000 (Sh131 million) move to Celtic after the Scottish club had failed to sign him the previous year.
He signed a four-year contract and in doing so became the first-ever Kenyan to play in the SPL. Wanyama chose 67 as his squad number to honour the Lisbon Lions, Celtic's 1967 European Cup-winning team.