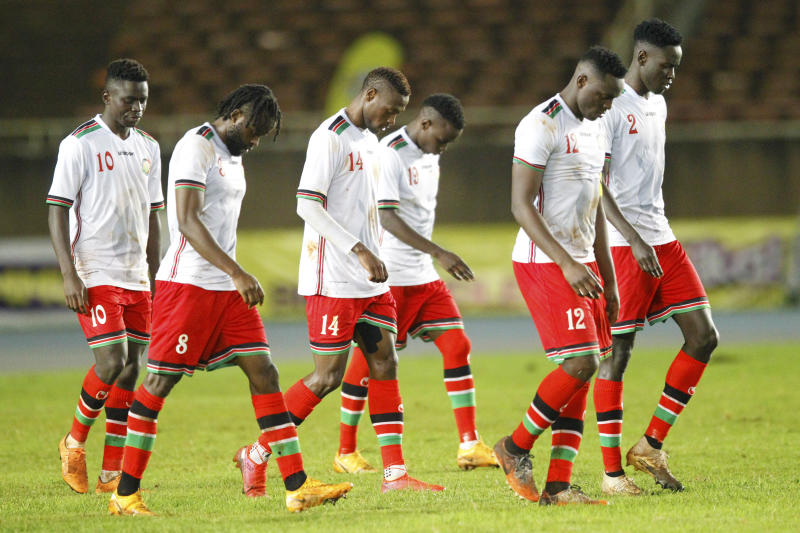 Harambee Stars coach Jacob 'Ghost' Mulee is hopeful that Kenya can still win all their remaining 2021 Africa Cup of Nations matches to get a maximum of nine points to qualify for the Africa Cup of Nations.
During the next international break in March, Kenya will host Egypt and before finishing their final round of Group G matches away in Togo.

Comoros on Sunday boosted their hopes of a first-ever qualification after they defeated Kenya 2-1 in an Africa Cup of Nations qualifier in Moroni to go top of Group G.
Kenya complicated their back-to-back Afcon qualification chances after being frustrated to a 1-1 draw by ten men Comoros in Nairobi last Wednesday.
Egypt, who are seeking a record-extending 25th appearance at a Cup of Nations finals, are also on the cusp of qualifying in Group G after a 3-1 away win over Togo on Tuesday night.
Mohamed Magdy "Afsha" took the lead in the 18th minute. Mohamed Sherif added the second goal in the 33rd minute. Mahmoud Hassan "Trezeguet" completed the Egyptian national team goals in the 52nd minute.
Togo scored its only goal in the second minute of stoppage time through Nai Fadji.
With that win, Egypt leads Group G with eight points, equally with Comoros, but the goal difference is in the interest of the Pharaohs.
Kenya, who now requires nothing short of a minor miracle, to make it through, ranks third with three points, followed by Togo fourth with one point.
The top two teams advance to the finals.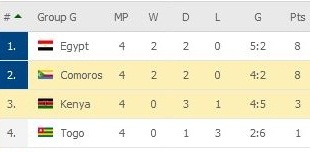 "For now, the situation does not look good for us. We know we have no choice but to win away to Togo and beat Egypt at home. Those are two difficult matches but in football, we say it's not over until it's over," Mulee wistfully told reporters when the team touched down in Nairobi from Moroni.
"We still have hope that we can play for the three points and finish on nine points to qualify. We are heading to Lome in March before hosting Egypt at home. They are difficult games but it does not mean we can't play for the points," he added.