Aubameyang and Gabon teammates lose 2-1 to Gambia after sleeping on airport floor for 6 hours [PHOTOS]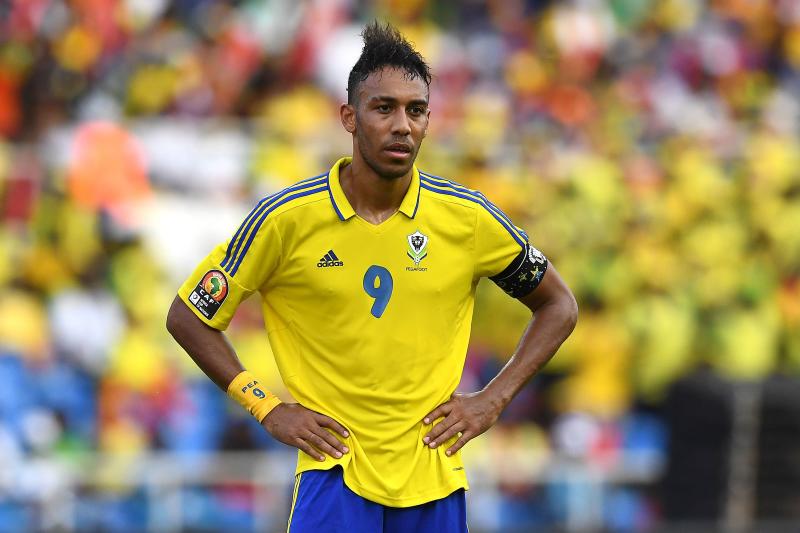 Pierre-Emerick Aubameyang was on the losing end as Gabon suffered a 2-1 defeat at the hands of Gambia in a 2021 Africa Cup of Nations Group D Qualifier played at the Independence Stadium Bakau, Gambia yesterday.
Jeonbuk Hyundai Motors' Modou Barrow put the hosts ahead in the four minutes after the restart. Before Bologna's Musa Barrow doubled their lead 10 minutes to full time.
Dijon's Bruno Ecuele Manga scored a consolation for the Brazilians late in the game, but Arsenal captain Aubameyang could not inspire his team to salvage a draw.
"We lost as mens. With pride thanks Panthers…" posted Aubameyang after the match.
We lost as mens
With pride thanks Panthers ????????????????@CAF_Online ???????? pic.twitter.com/8CGA0lvfk0

November 16, 2020
Gabon were forced to spend the night sleeping on the Banjul Airport floor on Sunday, November 15, hours before playing Gambia.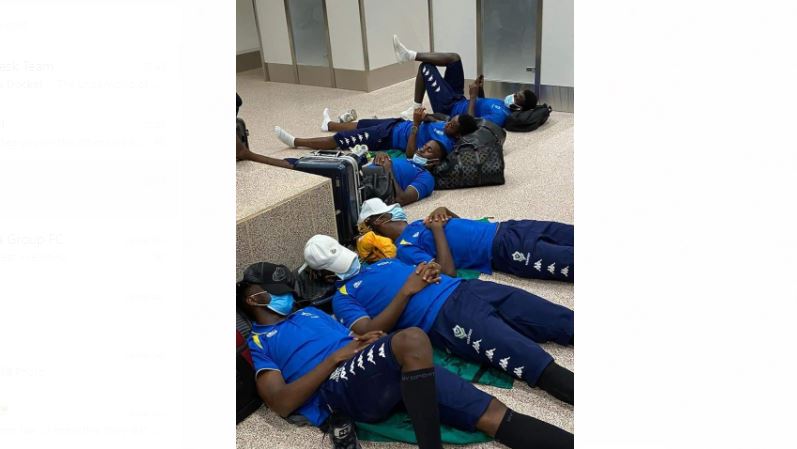 Aubameyang took to his social media to reveal the team's struggles, slamming the Confederation of African Football (CAF) for allowing their team to sleep on the airport floor for six hours.
"Nice job CAF, it's as if we were back in the 1990s," Aubameyang posted on Twitter.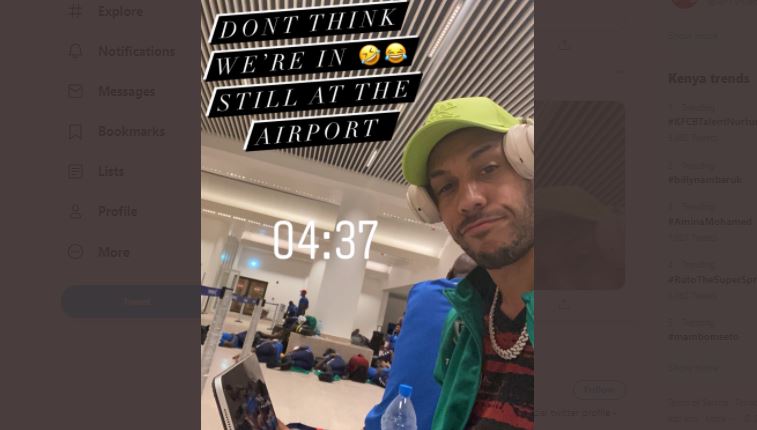 He went on tell CAF to take responsibility, warning African football won't grow fast with the occurrence of such eventualities.
"This will not demotivate us but people need to know and CAF need to take responsibility. (It is) 2020 and we want Africa to grow but this is not how we will get there," the Arsenal striker said.
Ça nous démotivera pas mais ils faut que les gens sachent et surtout que la @CAF_Online prennent ces responsabilité.
2020 et on veut que l'Afrique grandissent ce n'est pas comme ça qu'on va y arriver!!! https://t.co/7qCeYNaBmJ — Aubameyang P-E (@Aubameyang7) November 16, 2020
The Gabon team and the entire delegation were forced to sleep at the airport, having been barred from leaving due to what was referred to as 'administrative problems".
After government intervention, they were allowed to leave in the morning and head to their hotel, with no reason given for holding the team back.