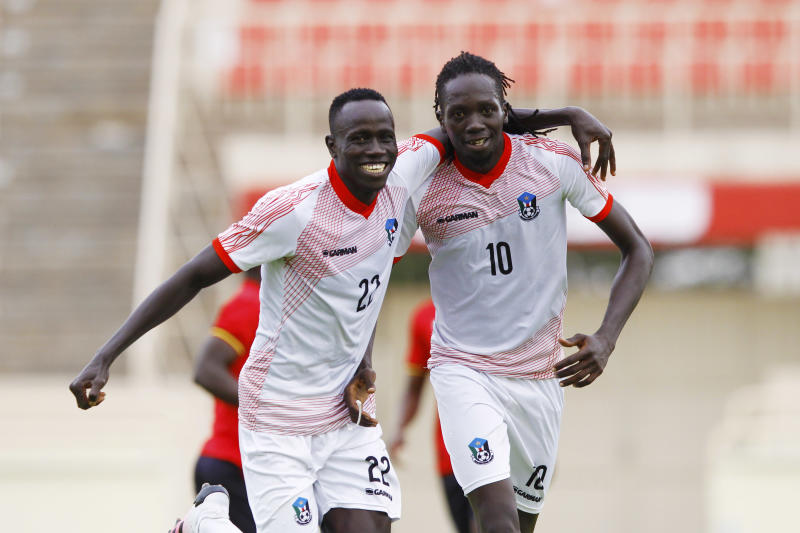 South Sudan claimed a famous victory by beating fancied Uganda Cranes 1-0 at Nyayo Stadium, Nairobi, Kenya, on Monday as Africa's youngest nation picked her first win of the 2021 Total Africa Cup of Nations (AFCON) qualifiers.
And it was Tito Okello, a new acquisition for Kenyan champions Gor Mahia who shook the Cranes with a successfully converted penalty.
Former Gor Mahia midfielder Khalid Aucho was sent off for Uganda after only 31 minutes and South Sudan had Saad Musa also sent out for an early shower late on in a fiercely contested Group B encounter between the East African neigbours.
It was sweet revenge for the South Sudanese, who had to their illustrious neigbours by the same margin on in Kampala on Thursday.
With construction of South Sudan main stadium underway, Kenya's northern neigbours elected to host Uganda in Nairobi after guaranteeing they would observe protocols by health authorities to curb the revailing coronavirus pandemic. Kenya is home to thousands of South Sudanese refugees.
The hosts took the lead in 36th minute via a penalty after Allan Okello brought down Manyumow Achol as he bore down on goal.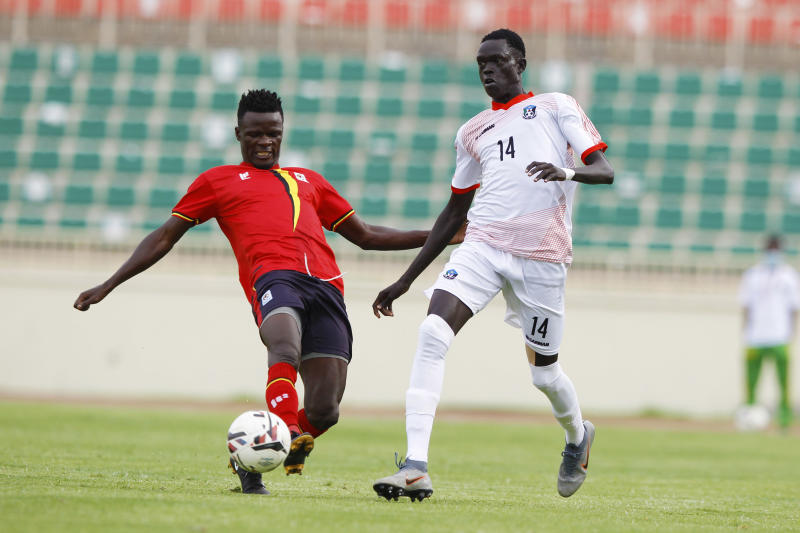 Tito Okello, who grew up in Uganda away from his war-torn country of birth stepped up to beat goalkeeper Denis Onyango.
Despite pressure from the Uganda, the 1978 AFCOn finalists, South Sudan stood their ground to claim a famous victory and in the process slow-down the Cranes charge to the top of Group B.
Burkina Faso lead the Group with eight points after a goalless draw away to Malawi, one better than Uganda.
How they lined up
South Sudan
Tito Okello (captain), Makueth Wol, Dau Chol, Jackson Obede Morgan, Stephen Pawaar, David Omot Sebit, Abdelkarim Mutwakil, Peter Maker Manyang Mabok, Rehan Angier, Manny Achol and Majak Mawith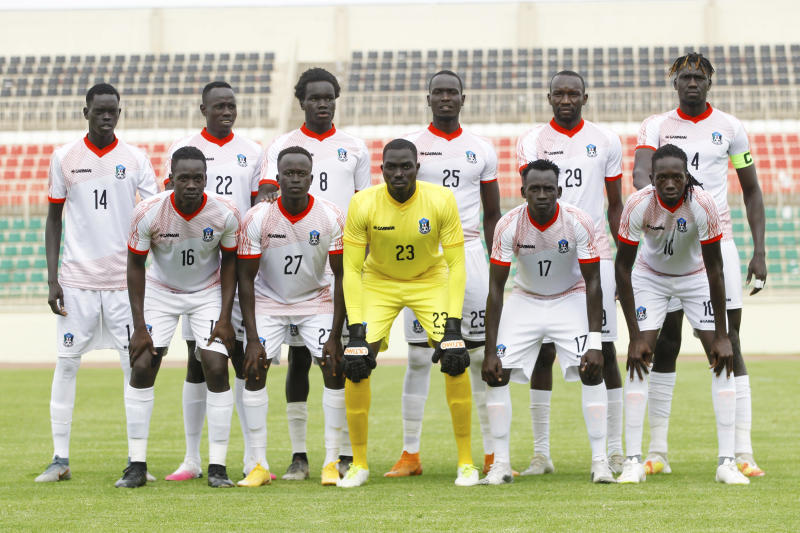 Substitutions: Denis Yongule, Godfrey Okello, Ramadan John Mayik, Kenjok Athiu, Emmanuel Thomas Lumeri, Aluck Akech, Joseph Kuch Nyuar, Asad Musa, Majok Bak Mathiang, Dominic Pretino, Wani Ivan Adebo and Dominic Angelo
Uganda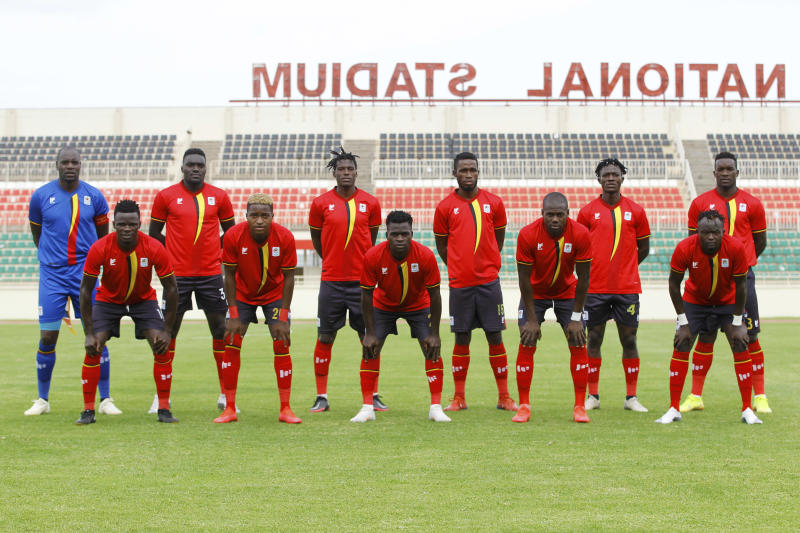 Denis Onyango (captain), Allan Okello, Kizito, Khalid Aucho (sent off 33'), Karim Watambala, Disan Galiwango, Timothy Dennis Awany, Halid Lwaliwa, Nicholas Wadada, Fahad Bayo and Farouk Miya
Substitution: Brian Aheebwa, Edrisa Lubega, Emmanuel Okwi, Micheal Azira, Shafik Kagimu, Paul Mbowa, Elvis Bwomono, Jamal Salim, Charles Lukwago, Derrick Nsibambi, Ronald Mukiibi and David David